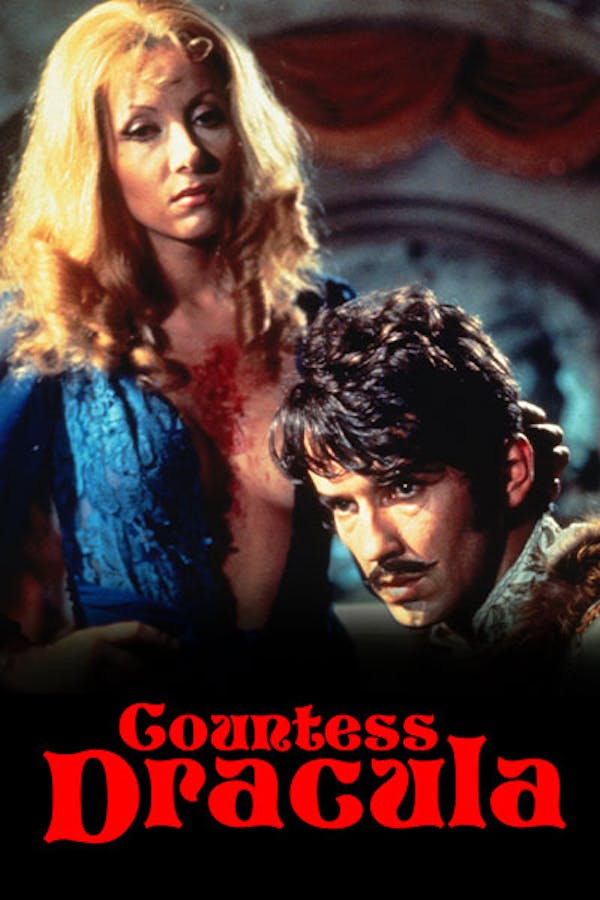 Countess Dracula
Directed by Peter Sasdy
When Countess Elizabeth Bathory discovers that bathing in the blood of virgin girls will keep her eternally young and beautiful, she devises a master plan. She kidnaps her daughter, Ilona, and takes over her persona. Then she goes to bed with a handsome young man, not caring about the mounting jealousy of her servant and lover, Capt. Dobi. But Bathory's plan goes awry when she runs out of blood and begins to change back into her former self.
A mad Hungarian countess follows a medieval beauty regimen that depletes the local supply of maidens.
Cast: Ingrid Pitt, Nigel Green, Sandor Elès
Member Reviews
Classic horror is a joy, would this be scary to people today? No. But there is a horror and dread in the human spirit in that we can all Identify with this selfishness and vanity, In many ways I think classic horror like this is better than modern films. Something that can't be recaptured. Perfect? No. Worth a watch, totally.
nice classic film. not scary but worth watching
Ingrid Pitt in all her glory. Enough said.
While the title is misleading that doesn't stop this Hammer Horror being incredibly entertaining with diabolical villains and ever a soupçon of dark comedy to it. This less in common with Dracula and more in common with The Leech Woman and I mean that in the most complimentary way possible. So if you love Hammer give this one a go.