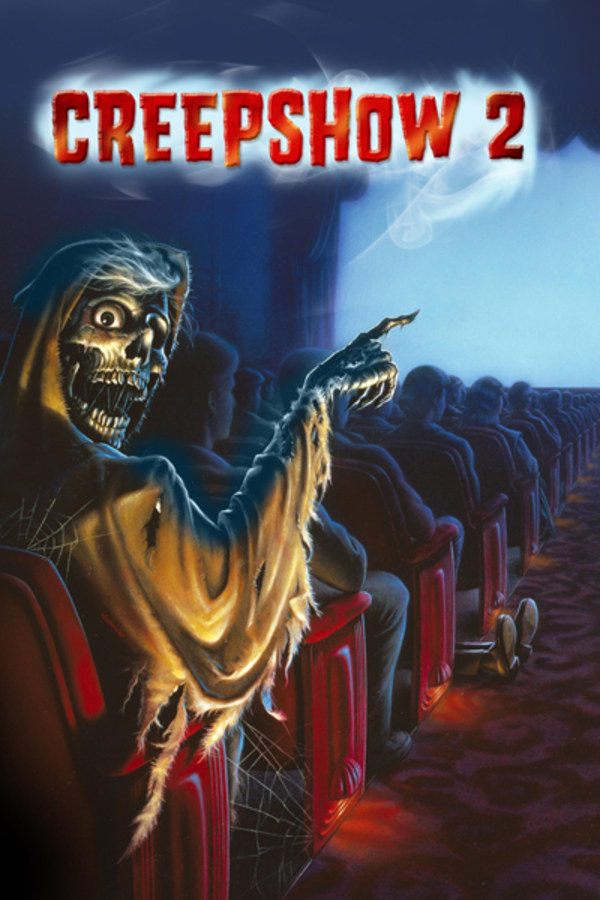 Creepshow 2
Directed by Michael Gornick
The rotting Creep himself is back with three new gruesome tales of horror that will make your skin crawl: a cigar store wooden Indian comes to life to avenge the store owner's brutal murder at the hands of three punks in "Ol' Chief Woodenhead." Then four teenagers become the target of a terrifying, man-eating oil slick in "The Raft." The chills continue with "The Hitchhiker," the chilling tale of a woman who keeps running into, and over, the same mutilated man on a lonely road. Prepare for a terrifying roller coaster ride from the masters of horror!
The rotting creep returns to spin three scary stories.
Cast: Tom Savini, Domenick John
Member Reviews
Classic. Don't tip the raft, don't tip the raft!
Not as good as the first one but still a great movie!
I really enjoy this sequel. Yes, you can certainly argue that the first one is better and it does have bigger names and more money but this one has its own charms. All anthologies are a little uneven when it comes to story but each of the three here has something great to offer. The first has George Kennedy and Dorothy Lamour in a really sweet performance. The second (and probably the best) has a novel concept and it's nice to see someone commit a sex crime and be punished for it almost immediately. The third has a great performance from Lois Chiles in a familiar story that nevertheless has some great stunt work in it (and Mercedes should have sponsored that episode....man that car took a licking and kept on ticking). Even the wrap-around (usually the weakest part of any anthology) was entertainingly weird with cool animation.
One of my all time favourites! Saw it first when I was around 13 or 14. Still a lot of fun to watch! :-)
Good movie, really like stuff like that