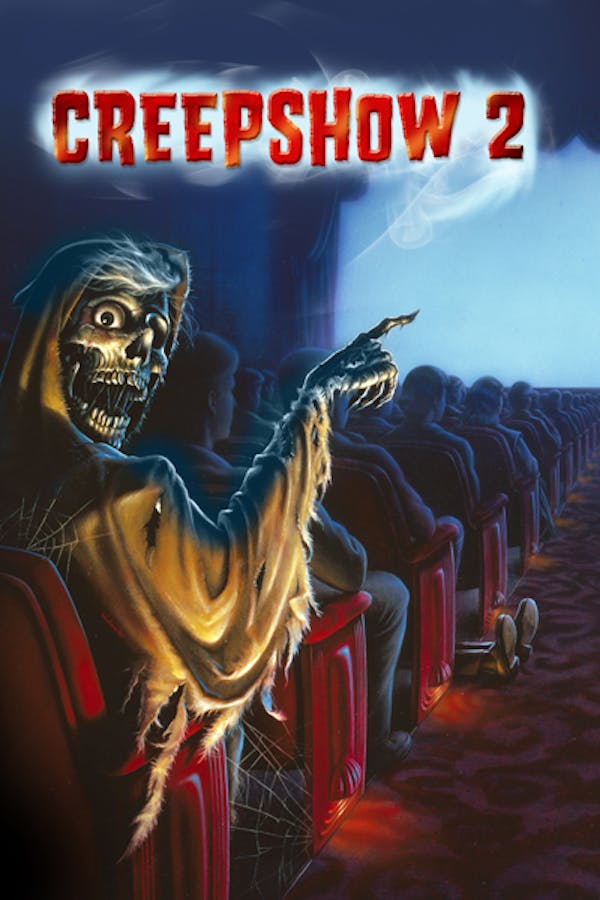 Creepshow 2
Directed by Michael Gornick
The rotting Creep himself is back with three new gruesome tales of horror that will make your skin crawl: a cigar store wooden Indian comes to life to avenge the store owner's brutal murder at the hands of three punks in "Ol' Chief Woodenhead." Then four teenagers become the target of a terrifying, man-eating oil slick in "The Raft." The chills continue with "The Hitchhiker," the chilling tale of a woman who keeps running into, and over, the same mutilated man on a lonely road. Prepare for a terrifying roller coaster ride from the masters of horror!
The rotting creep returns to spin three scary stories.
Cast: Tom Savini, Domenick John
Member Reviews
one of the only movies i can rewatch often.
Fun movie. Original easily wins though
This was one of the only films that ever scared me in my lifetime so far. My father showed me this film when I was about 5 or 6 years old and The Raft segment scared me so much I didn't sleep for days out of fear that the creature was under my bed. Now that I am older, it doesn't really scare me as much as it looks like a trash bag floating in the water, but I still love every second of this film. I know its probably an unpopular opinion, but I love this film as much if not more than the first Creepshow, mostly for nostalgia, but this is a great follow up to the first film and a great sequel to this franchise.
This is great! Love Creepshow! I really like the hitchhiker skit.