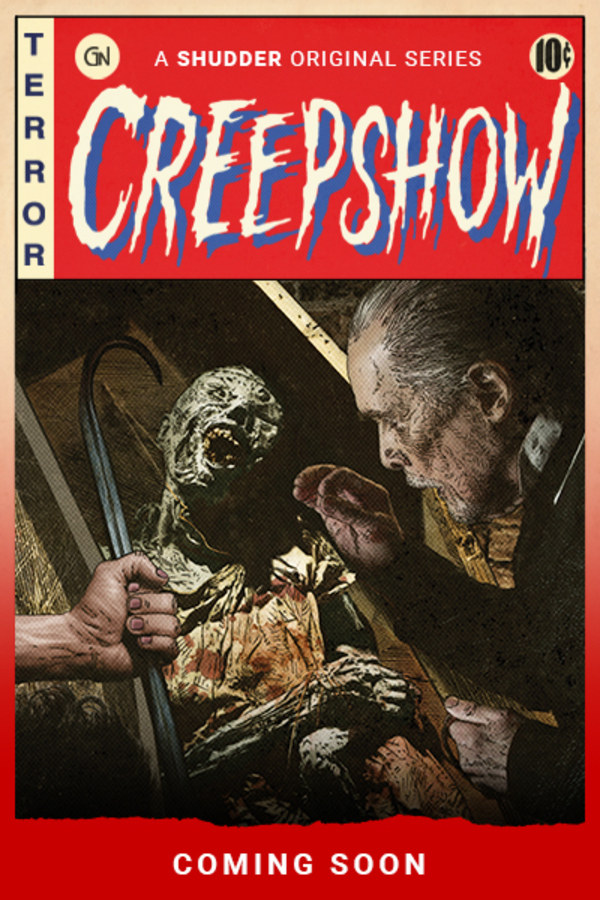 Creepshow - Coming in 2019
George A. Romero and Stephen King's iconic '80s horror anthology returns as an all-new Shudder Original series from executive producer Greg Nicotero (The Walking Dead). Creepshow features stories from horror luminaries like Stephen King, Joe Hill, Josh Malerman, Joe Lansdale and others, with segments directed by Nicotero, Tom Savini, Roxanne Benjamin, David Bruckner, John Harrison and Rob Schrab, and a cast that includes Adrienne Barbeau, Giancarlo Esposito and Tobin Bell. It's the most fun you'll ever have being scared!
Coming in 2019
Member Reviews
Brag brag brag... yeah, your career is amazing; entertain and inform us but leave the bragging behind please!
I came to watch the movie, now I'm here for the comments.
OK I've heard of wanting to build up anticipation and all, but this is gotten really stupid I was so happy and excited to get to see the show! But now I will just look around for it whenever peace ✌🏼😈