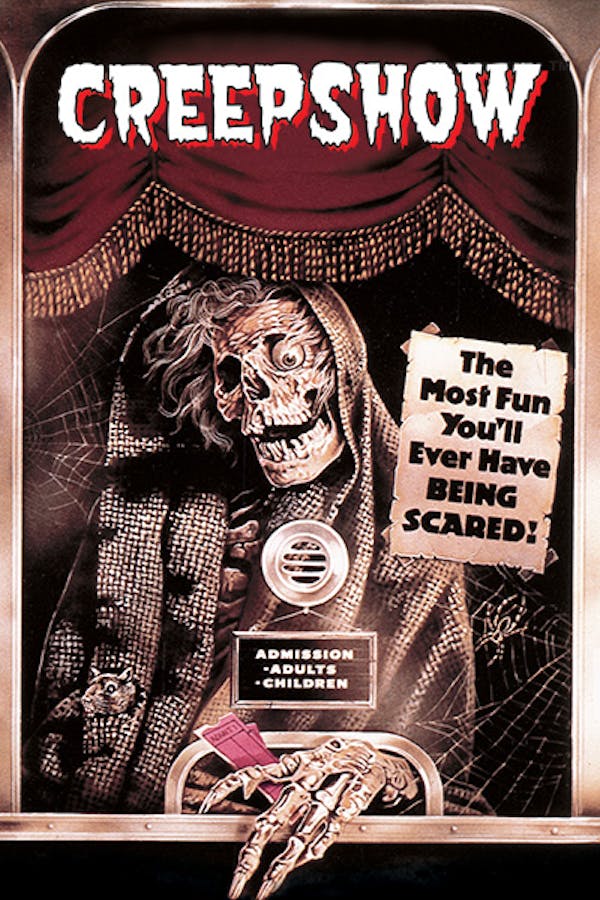 Creepshow
Directed by George Romero
A young boy's horror comic book comes to life in a series of five terrifying tales: A dead father comes back for the piece of Father's Day cake that his murderous daughter never served him. A meteorite turns a hapless yokel into a form of plant life. A cuckolded husband plots a seagoing revenge. Something in a crate under the stairs is eating people. And an obsessively clean billionaire suffers an uncontrollable infestation of cockroaches.
Two masters of horror--novelist Stephen King and director George Romero--team up to terrorize with a spine tingling Creepshow.
Cast: Hal Holbrook, Leslie Nielsen, Adrienne Barbeau
Member Reviews
Is, and always will be, the best Stephen King movie ever made.
A perfect example of a great anthology film. Each story has something interesting to bring to the table, and everyone will get a chance to have a favorite. The use of animation, especially to emulate aesthetics unique to comics is done beautifully, it's eye candy! This has become one of my favorite films now, and it should be on anyone's movie list if they can stand gore and morbid fun.
Best anthology film! The beach story was my fave
Classic, cant go wrong, all the stories introduce things that get wrapped up so beautifully- truly some great comic writing translated to screen. Love the visuals and graphic framing!