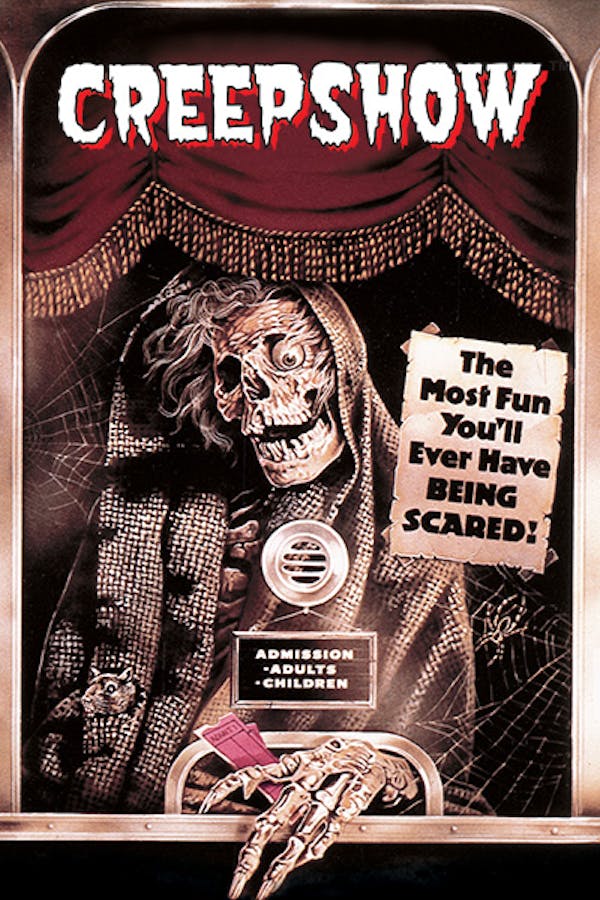 Creepshow
Directed by George Romero
A young boy's horror comic book comes to life in a series of five terrifying tales: A dead father comes back for the piece of Father's Day cake that his murderous daughter never served him. A meteorite turns a hapless yokel into a form of plant life. A cuckolded husband plots a seagoing revenge. Something in a crate under the stairs is eating people. And an obsessively clean billionaire suffers an uncontrollable infestation of cockroaches.
Two masters of horror--novelist Stephen King and director George Romero--team up to terrorize with a spine tingling Creepshow.
Cast: Hal Holbrook, Leslie Nielsen, Adrienne Barbeau
Member Reviews
I never get bored watching this. No matter how many times I've watched it. Love Romero's vision of King's work.
Classic cheesy horror goodness. First time seeing this as an adult and I enjoyed getting to watch it again in its entirety. Some of the short stories were pretty creepy, others a little too over-the-top on the acting and scenario but overall, I think this is a great anthology to enjoy countless times.
My favorite anthology film. All segments are great with The Lonesome Death of Jordy Verrill being my fav. Oh, Jordy Verrill, you lunkhead!
shudder is the best thing you all came up with! thanks!