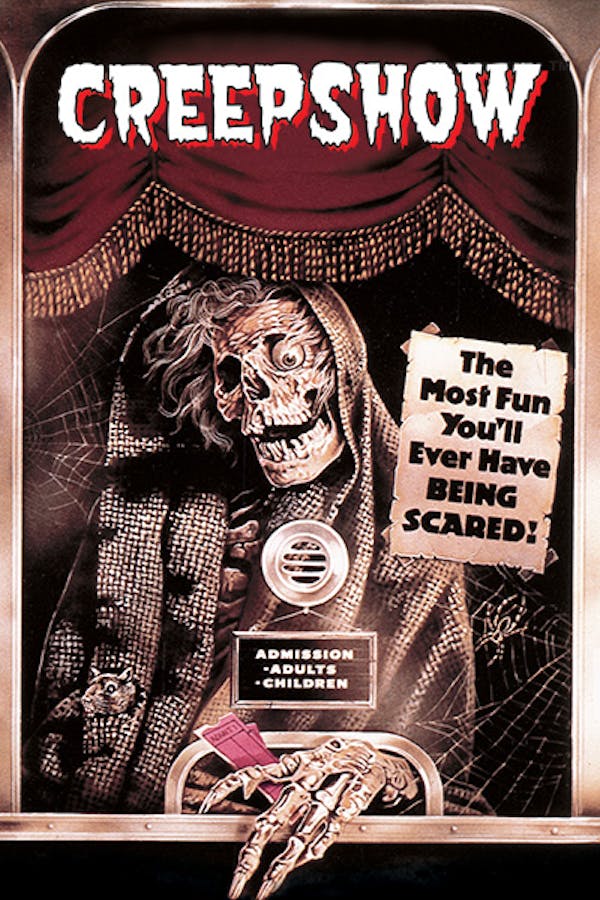 Creepshow
Directed by George Romero
A young boy's horror comic book comes to life in a series of five terrifying tales: A dead father comes back for the piece of Father's Day cake that his murderous daughter never served him. A meteorite turns a hapless yokel into a form of plant life. A cuckolded husband plots a seagoing revenge. Something in a crate under the stairs is eating people. And an obsessively clean billionaire suffers an uncontrollable infestation of cockroaches.
Two masters of horror--novelist Stephen King and director George Romero--team up to terrorize with a spine tingling Creepshow.
Cast: Hal Holbrook, Leslie Nielsen, Adrienne Barbeau
Member Reviews
great pairing of horror legends
One of the best horror anthologies I've seen!
thanks for bringing the original creepshow back.