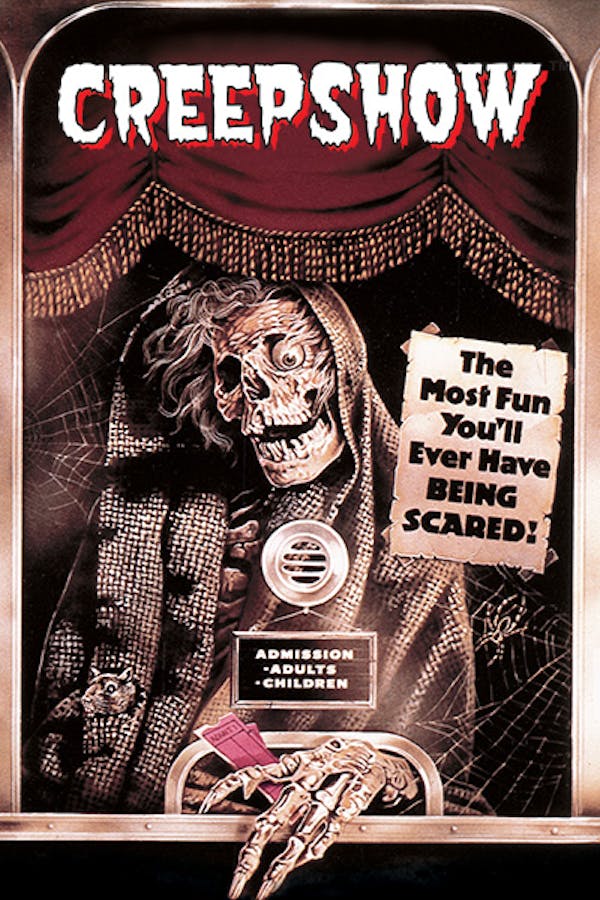 Creepshow
Directed by George Romero
A young boy's horror comic book comes to life in a series of five terrifying tales: A dead father comes back for the piece of Father's Day cake that his murderous daughter never served him. A meteorite turns a hapless yokel into a form of plant life. A cuckolded husband plots a seagoing revenge. Something in a crate under the stairs is eating people. And an obsessively clean billionaire suffers an uncontrollable infestation of cockroaches.
Two masters of horror--novelist Stephen King and director George Romero--team up to terrorize with a spine tingling Creepshow.
Cast: Hal Holbrook, Leslie Nielsen, Adrienne Barbeau
Member Reviews
how did y'all lose the rights to the original idgi
One of the first horror movies I ever saw, and certianly the first anthology film. The stories are great, the acting is hilarious, the effects are fun and practical. Whats not to love about this film? You got Romero and King working together, what more could you want?!
when will Creepshow be available? loved this creepshow2, and the Tales from the crypt seasons.
My favorite horror movie of all time. Simply the best.
I loved the first episode!! Cannot wait to see the rest.