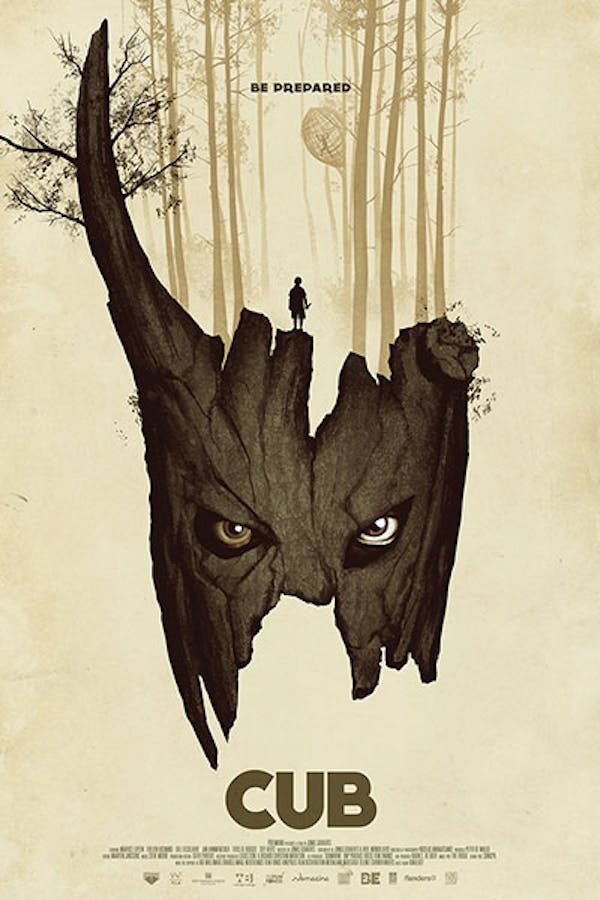 Cub
Directed by Jonas Govaerts
A boy scout on a camping trip realizes something evil is in the woods, but the other scouts, who love to pick on Sam, don't buy his story. What nobody knows is that a deranged poacher and his feral son have booby-trapped the entire area and are eager to test out their toys on the clueless children. Sam soon realizes he'll have to use his scouting skills if he wants to survive the night. Belgian director Jonas Govaerts's chilling debut pays homage to campsite creepouts like FRIDAY THE 13TH and THE BURNING - while offering new twisted terrors at every turn.
A boy scout on a camping trip realizes something evil lurks in the woods.
Cast: Maurice Luijten, Evelien Bosmans, Titus De Voogdt
Member Reviews
Fantastic film, really enjoyed it, very novel, didn't pan out as expected in a great way, themes of manliness and toughness explored well, great actors and characters. Worth your time.
One of those films where you end up rooting for the antagonist. Welp (Cub) has very few likable characters - by which I mean they are written to be unlikable - which makes the climax of the film all the more satisfying. The twist was somewhat predictable, but otherwise an enjoyable 'homage to campsite creepouts' as the description puts it.
AZ A RULE MY FAV HORRORS R ONES WIF KIDZ IN..SO I PIK DEM 1ST..DIS IS NOT A HORROR 4ME..THO HAD SUM REAL FUNNY SCENES & DA ONLY ONE I FOUND DISTURBING WAS WIF DA DOG..IN ALL I ENJOYD HEAPS..AZ I ACTUAL WASNT ABLE 2 PREDICT MUCH AT ALL!!!YAY.
this movie has no redeaming qualities there is nothing likeable about. its story is unfocused its cast is unlikeable. the killer is your everyday hilbilly slasher and his son is never explained or explored the kills range from simple to over the top the music was very sampled from the files of 80s which if done right can work but it barely shows up and is very forgetable. the writeing was very generic and quite lazy at times i finsh this review saying this this would be a interesting youtube short story but as a movie this is one i wont be checking again.