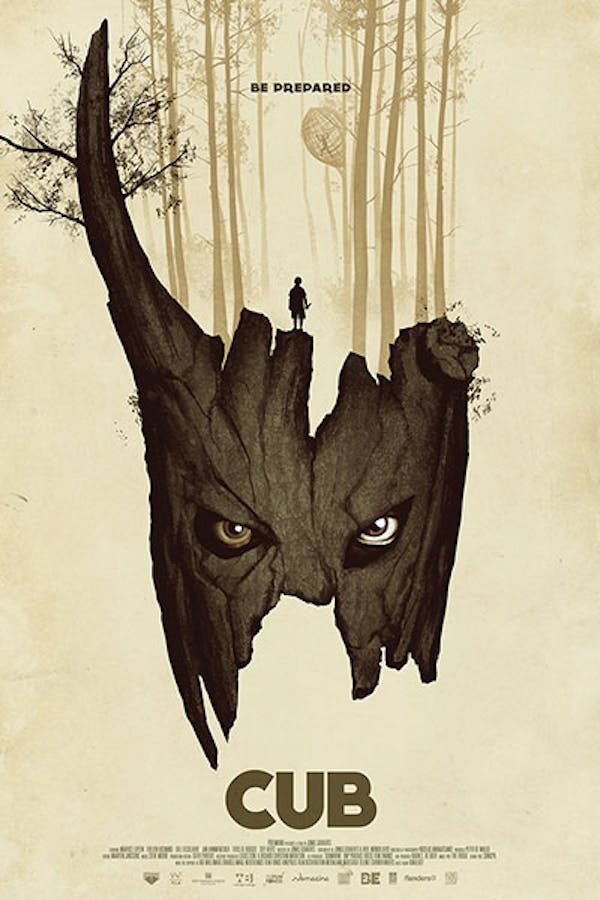 Cub
Directed by Jonas Govaerts
A boy scout on a camping trip realizes something evil is in the woods, but the other scouts, who love to pick on Sam, don't buy his story. What nobody knows is that a deranged poacher and his feral son have booby-trapped the entire area and are eager to test out their toys on the clueless children. Sam soon realizes he'll have to use his scouting skills if he wants to survive the night. Belgian director Jonas Govaerts's chilling debut pays homage to campsite creepouts like FRIDAY THE 13TH and THE BURNING - while offering new twisted terrors at every turn.
A boy scout on a camping trip realizes something evil lurks in the woods.
Cast: Maurice Luijten, Evelien Bosmans, Titus De Voogdt
Member Reviews
Even though I didn't like the ending I thought it was still scary and thought provoking. (I watched this on AMC+)
i overall liked it but i also feel like not everything is fully explained like (spoiler alerts btw) it didnt really explain much about the villans and what happend to the other 2 kids that survived? also i thought that the blonde guy was pretty mean to the kid, he didnt seem to think that bullying a kid with trauma could have anything to do with the kid killing his dog.
Open ended plot points that go nowhere, a nonsensical ending, and a very slow build up that ends with a series of random deaths that do much since you aren't really attached to any of the characters. It isn't the worst horror film ever, but it suffers heavily from its slow start and lack of any explanation for the events that are unfolding in the final act.
very cool disturbing freaky unerving film