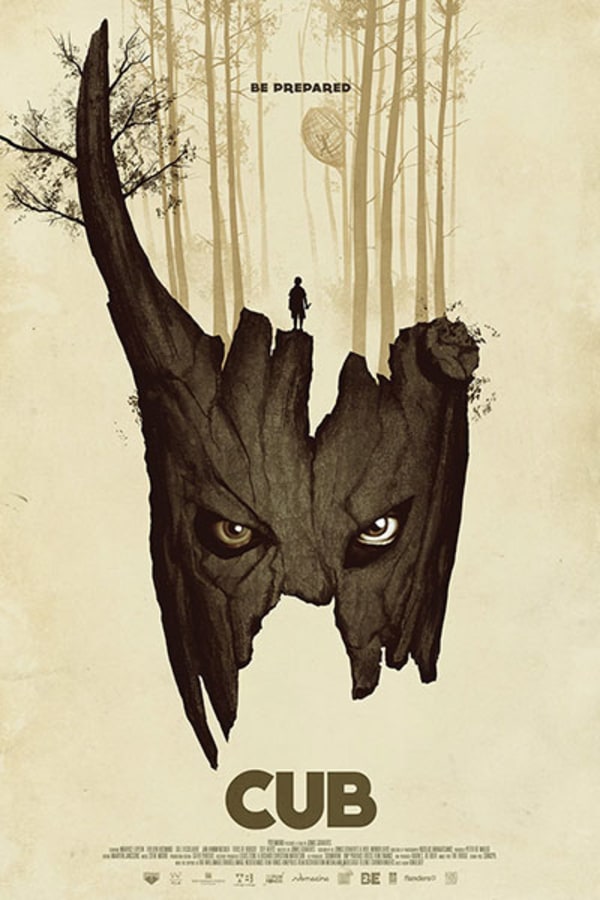 Cub
Directed by Jonas Govaerts
A boy scout on a camping trip realizes something evil is in the woods, but the other scouts, who love to pick on Sam, don't buy his story. What nobody knows is that a deranged poacher and his feral son have booby-trapped the entire area and are eager to test out their toys on the clueless children. Sam soon realizes he'll have to use his scouting skills if he wants to survive the night. Belgian director Jonas Govaerts's chilling debut pays homage to campsite creepouts like FRIDAY THE 13TH and THE BURNING - while offering new twisted terrors at every turn.
A boy scout on a camping trip realizes something evil lurks in the woods.
Cast: Maurice Luijten, Evelien Bosmans, Titus De Voogdt
Member Reviews
Definitely worth watching.
dries, david are in the water pit, tracksuit guy i guess ran home? GOOD MOVIE
But, what happened to Dries, David, and Tracksuit's Brother??? Great movie but I need answers!
i checked when they started beating the dog. no stomach or patience for that SHIT
Could use a bit more information to justify the twist, and to establish the relationship of "the twist" to the setting and characters. The bad guy's traps are cool, overall, with one or three moments too circumstance-dependent to be credible. Generally, the movie's experience is visceral and engaging, its characters and situations are mostly believable, and the simple effects are appropriately cringe-inducing. I feel for the characters, basic though they were. The leading boy was well directed and performed admirably. It was definitely an enjoyable effort that gets brownie points for not treating its children with kid gloves. Give it a watch!