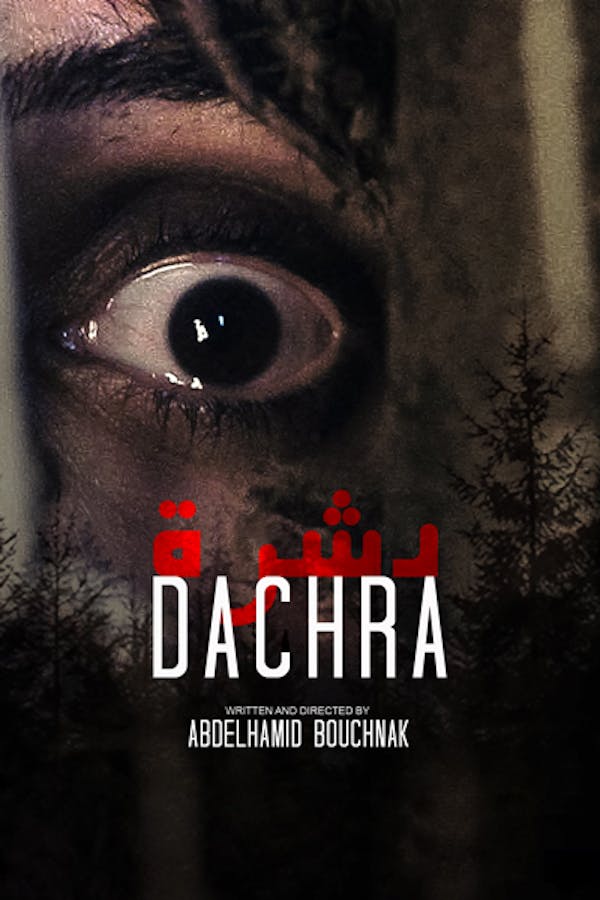 Dachra
Directed by Abdelhamid Bouchnak
Set in contemporary Tunisia, journalism student Yassmine and two classmates set out to solve the cold case of Mongia, a woman found mutilated 25 years ago and now imprisoned in an asylum suspected of witchcraft. As they pursue their investigation, the three friends stumble into the ominous world of Dachra, an isolated countryside compound filled with goats, silent women, mysterious drying meat and home to a cult. When Yassmine discovers Dachra's secrets, she must fight to escape alive.
While investigating a gruesome case, a journalist makes a disturbing discovery about her past.
Cast: Yassmine Dimassi, Hela Ayed, Aziz Jebali
Member Reviews
It was a little bit boring at the beginning but it got better, I was quite surprise with how the story was written. I didn't like the end but it was a good film.
This was really mind bendingly brilliant. I had to stop a few times as it got too much for me. Really got me at the edge of my sofa
Wow. Wasnt expecting that to be so good. Armospheric and at certain points shocking Great cinematography.. Low budget done brilliantly. Really enjoyed it.
never seen a Tunisian film before and this one is made by and for horror fans