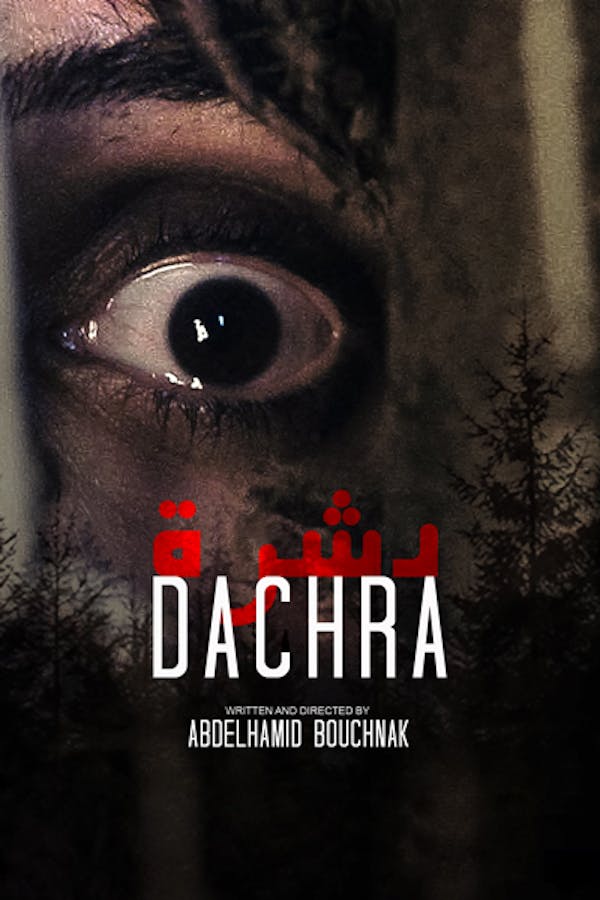 Dachra
Directed by Abdelhamid Bouchnak
Set in contemporary Tunisia, journalism student Yassmine and two classmates set out to solve the cold case of Mongia, a woman found mutilated 25 years ago and now imprisoned in an asylum suspected of witchcraft. As they pursue their investigation, the three friends stumble into the ominous world of Dachra, an isolated countryside compound filled with goats, silent women, mysterious drying meat and home to a cult. When Yassmine discovers Dachra's secrets, she must fight to escape alive.
While investigating a gruesome case, a journalist makes a disturbing discovery about her past.
Cast: Yassmine Dimassi, Hela Ayed, Aziz Jebali
Member Reviews
Has a lot of promise and some solid creepy visuals, but ultimately failed to come together for me.
This film could have been brilliant but instead, it was one of the most irritating films I've ever sat through. The story was pretty interesting and the atmosphere was quite eerie, but everything potentially good about the film was totally overshadowed buy the most irritating characters EVER! I'm not exaggerating. Many films have unlikeable characters but every single character was truly awful. The three protagonists are constantly arguing and literally shouting at each other - for no reason - throughout the entire film and it really grated. I actually wanted them all to die, just so they would all shut up and give me some piece and quiet. None of their decisions made any sense at all. They basically just sat around in this weird house, in this weird village being fed weird meat by a way over-friendly won't-take-no-for-an-answer man and his weird women. They all knew weird stuff was happening and that they were in danger but when one of them saw something and wanted to GTFO the others all of a sudden were like, "Whaaaat? Whhhhyyy? Jees, give me strength. It's a shame though, because the acting wasn't bad at all. They seemed like genuinely good actors made to act out a really terribly written screenplay. With better writing this could have been a very creepy and enjoyable film. But it wasn't. Ok, rant over.
A gem ..... loved it !!!!