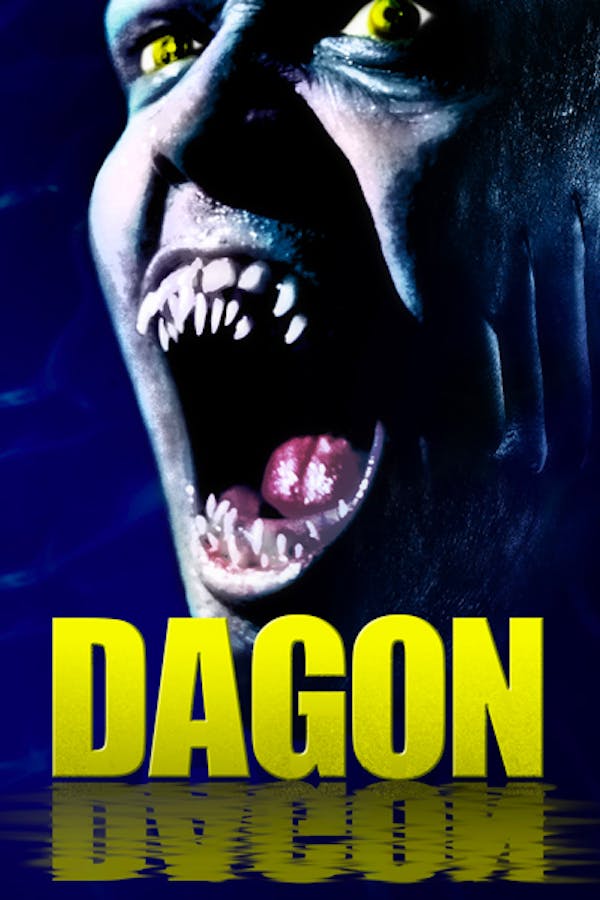 Dagon
Directed by Stuart Gordon
A couple on a sailing trip crash in a Spanish village that worships a malevolent fish-like sea god named Dagon. Soon the pair are divided by the not-quite-human townies who have dark plans involving a man-eating mermaid and a marriage ritual - and nothing will stop them from reaching their goal. If people end up skinned alive, well, you can't make an omelette without breaking some legs! Continuing his career-long love affair with H.P. Lovecraft, director Stuart Gordon (RE-ANIMATOR) used "Dagon" and "The Shadow Over Innsmouth" as sources for his scary sea story.
A couple on a sailing trip crash in a village that worships a malevolent fish-like sea god.
Cast: Ezra Godden, Francisco Rabal, Raquel Meroño, Macarena Gómez
Member Reviews
unique story and pretty dam creepy, almost fulfills my constant question of "Why don't they make a horror about mermaids?" With some better acting and a bigger budget this would be stupendous
Definitely appreciate the 'Lovecraft' aspects of this film. The look of villagers was actually done well for the most part (sound and visuals). The fisherman's story and the ending shot were probably the best aspects of the movie. The non-village characters were pretty annoying and felt out of place for the films atmosphere. The 'skinning' aspect, which I found out wasn't even in the book stuff, is pretty weird and unnecessary... And in some parts REALLY unnecessary. The sacrifice bit at the end could have been a bit less gratuitous, like even with a better variety of shots maybe. Or I mean could it still have worked with more clothes?... Ok now I'm just getting nit picky. Nit picking aside though, I'll admit it is still fun to re-watch this and have a fresh take on it, even if my opinion has only gone up by a fraction. P.S. can someone please make a better Cthulhu mythos film, thank you.
Good bit of Lovecraftian horror. Strays a bit into the silly territory with the female body mutilation, but considering Lovecraft's terror of vaginas, that seems oddly appropriate.