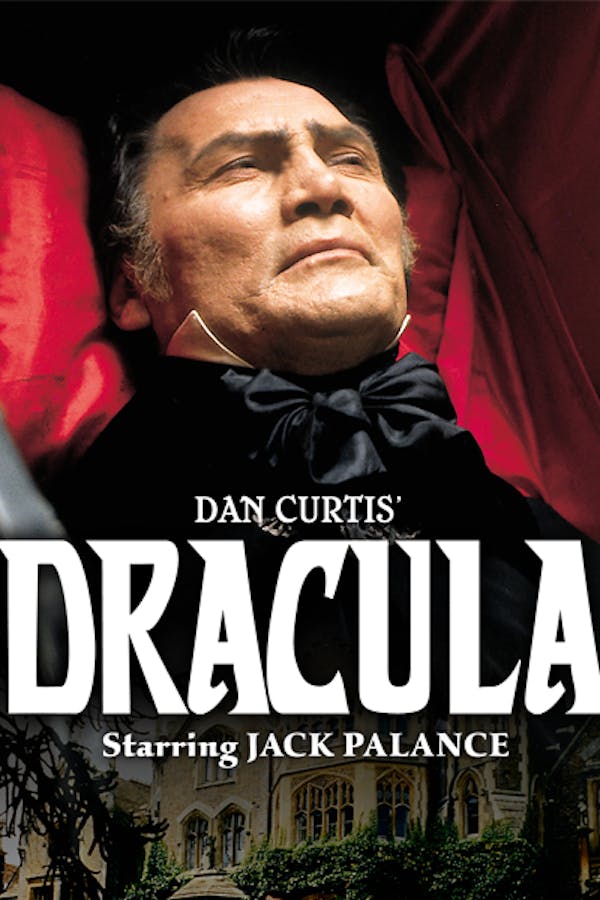 Dan Curtis' Dracula
Directed by Dan Curtis
Jack Palance stars in this terrifying adaptation of Bram Stoker's classic vampire legend written for the screen by sci-fi/horror master Richard Matheson and produced by the legendary Dan Curtis (DARK SHADOWS). Palance is Count Dracula, whose centuries-old existence is threatened after he attacks the lovely Lucy Westenra (Fiona Lewis) and her fiancé calls in famed vampire hunter Dr. Van Helsing (Nigel Davenport) to investigate.
Jack Palance stars as Count Dracula in this newly-restored and terrifying adaptation of Bram Stoker's classic vampire legend.
Cast: Jack Palance, Simon Ward, Nigel Davenport, Pamela Brown, Fiona Lewis
Member Reviews
A good version of the story pf dracula.
Not a review, just a little anecdote. In 1979 I was working on the Universal lot in North Hollywood and living at the Sheraton Universal. One night I watched this movie on late-night TV, with plenty of interruptions by Cal Worthington and his Dog Spot. But despite the commercials, it was still kind of creepy, and afterwards I thought I'd go down to the lobby bar and enjoy a night cab. I called on the elevator and with the sonorous bing the doors opened to reveal - Jack Palance. We exchanged good evenings, rode down in silence and I had a double scotch.
The music and scenery is perfect, but Jack Palance just doesn't do it for me as Dracula. Too melancholy and not enough menace.