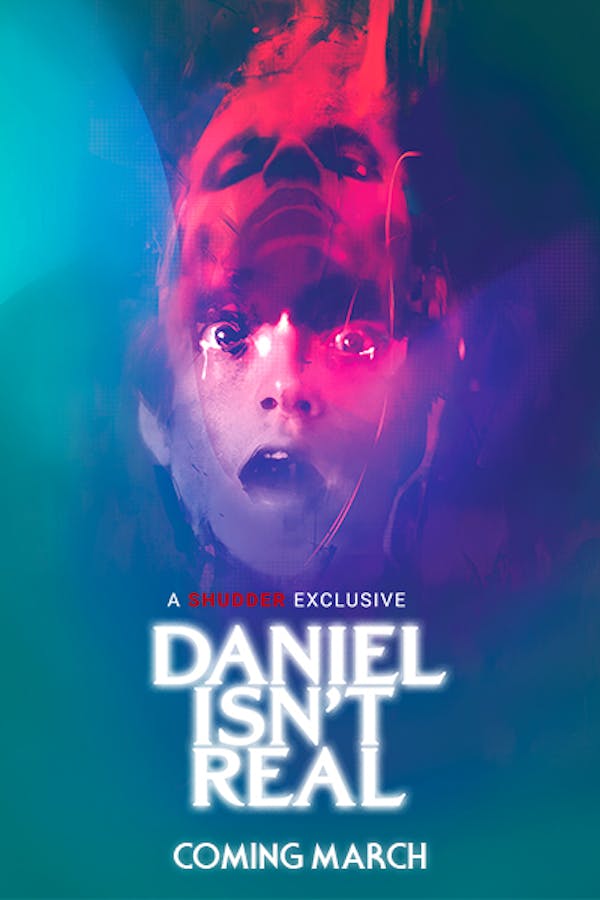 Daniel Isn't Real - Coming March
Directed by Adam Egypt Mortimer
Troubled college freshman Luke (Robbins) suffers a violent family trauma and resurrects his childhood imaginary friend Daniel (Schwarzenegger) to help him cope. Charismatic and full of manic energy, Daniel helps Luke to achieve his dreams, before pushing him to the very edge of sanity and into a desperate struggle for control of his mind -- and his soul.
Coming March
Cast: Patrick Schwarznegger, Miles Robbins, Sasha Lane, Hannah Marks, Mary Stuart Masterson
Member Reviews
I've seen it I really liked it!!!
Its just a trailer, dont get so excited ppl
Saw this a few months ago & it became one of my favorite movies of 2019 immediately! Some epic body horror/creature vibes & an absolutely wild journey of a film! Give it a watch. You won't regret it.
very good but has been out on dvd for weeks
Cannot wait for this movie