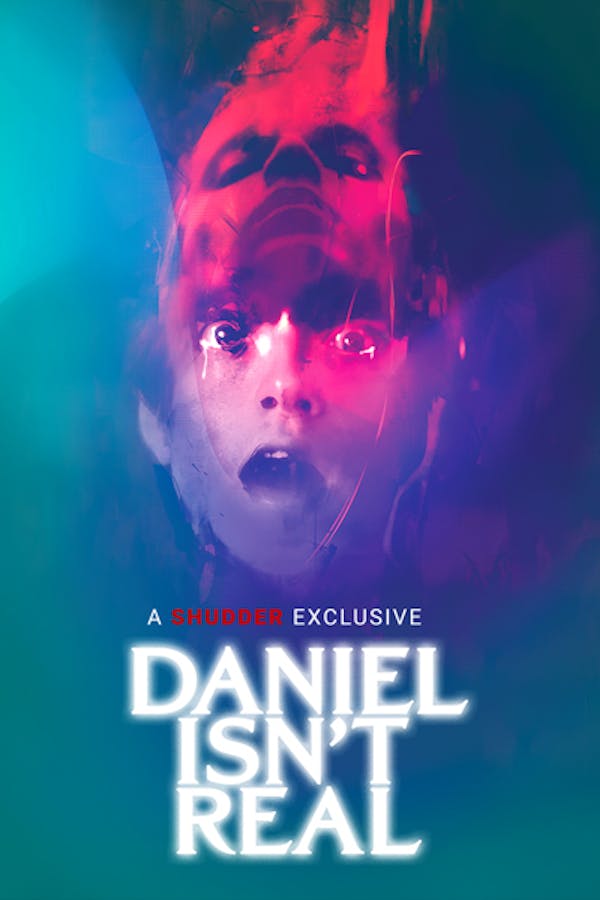 Daniel Isn't Real
Directed by Adam Egypt Mortimer
As a boy, Luke invented an imaginary friend named Daniel who led them both into a world of fantasy and imagination. But after Daniel tricks Luke into doing something terrible, Luke is forced to lock him away. Twelve years later, the dangerous Daniel is back--and he now appears as a charming, maniuplative young man with a terrifying secret agenda. A SHUDDER EXCLUSIVE.
When Luke suffers a violent family trauma, he resurrects his dangerous childhood imaginary friend to help him cope.
Cast: Patrick Schwarzenegger, Miles Robbins, Sasha Lane, Hannah Marks, Mary Stuart Masterson
Member Reviews
While the movie definitely has a visual style to it, so much of it is ripped from other, better, more popular films, all of which provide a better payoff than DANIEL does. It's also a bit irresponsible in how it portrays mental illness, essentially leaving the viewer with a message insisting that sick individuals are better off dead. Good visuals, bad script, generic movie.
Ending leaves a lot to be desired
Severely underrated horror classic. Perfect casting and acting, especially Patrick Schwarzenegger as the mysterious Daniel. It is funny and campy when it wants to be, but absolutely bloody terrifying when it needs to be. Not without flaws, but deserves the highest rating just based on how tremendously inimitable the film is. Tons of care went into this project and it shows. On a final note, the set design is exceptional!