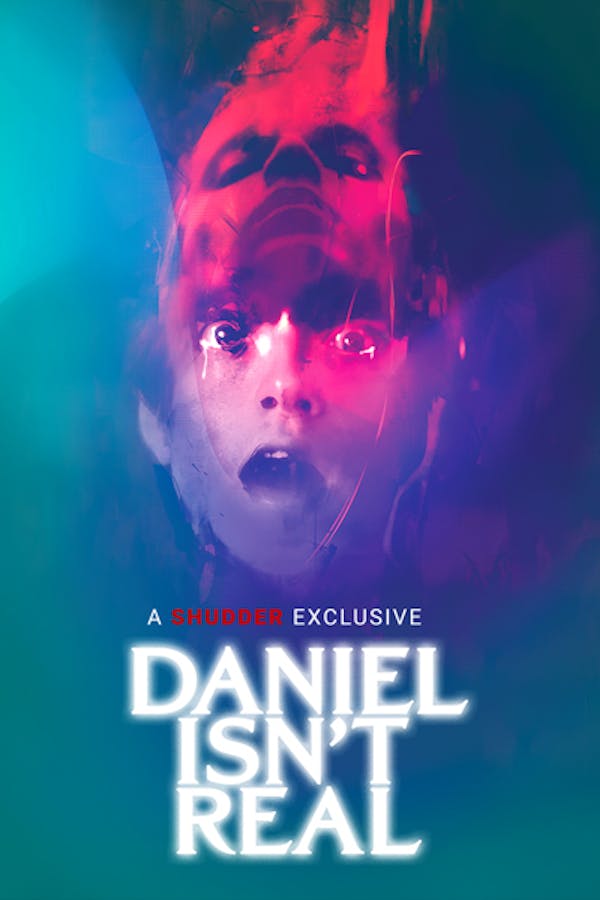 Daniel Isn't Real
Directed by Adam Egypt Mortimer
As a boy, Luke invented an imaginary friend named Daniel who led them both into a world of fantasy and imagination. But after Daniel tricks Luke into doing something terrible, Luke is forced to lock him away. Twelve years later, the dangerous Daniel is back--and he now appears as a charming, maniuplative young man with a terrifying secret agenda. A SHUDDER EXCLUSIVE.
When Luke suffers a violent family trauma, he resurrects his dangerous childhood imaginary friend to help him cope.
Cast: Patrick Schwarzenegger, Miles Robbins, Sasha Lane, Hannah Marks, Mary Stuart Masterson
Member Reviews
The acting between the two main characters is phenomenal!!
Patrick Schwarzenegger was fucking awesome. very 80s feeling. loved it.
This is what happens when Donnie Darko and Fight Club fornicate.
was pretty good. not the best but mot the worst.
Did not expect it to go where it did, and how it did, but it was awesome than it did. Can't say more than that, other than go watch it.