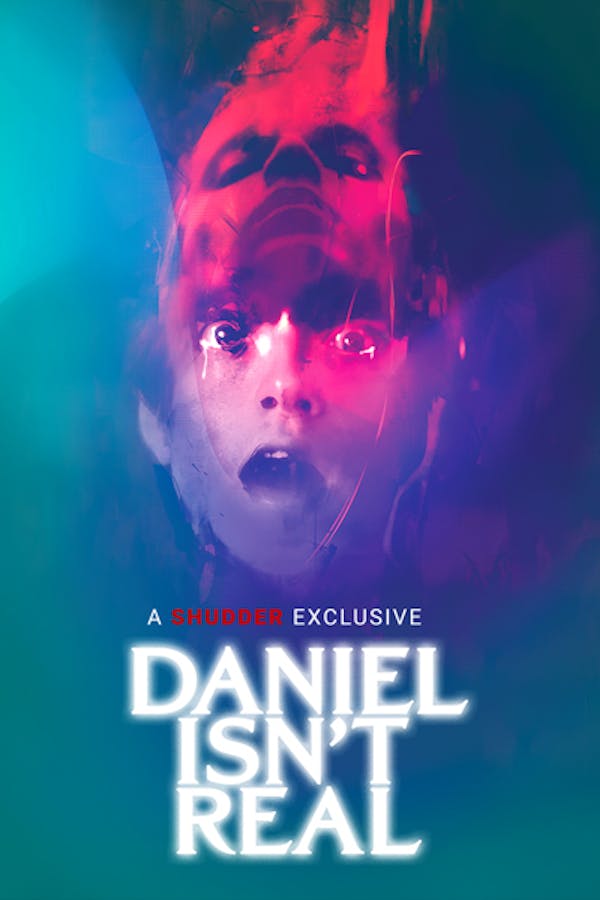 Daniel Isn't Real
Directed by Adam Egypt Mortimer
As a boy, Luke invented an imaginary friend named Daniel who led them both into a world of fantasy and imagination. But after Daniel tricks Luke into doing something terrible, Luke is forced to lock him away. Twelve years later, the dangerous Daniel is back--and he now appears as a charming, maniuplative young man with a terrifying secret agenda. A SHUDDER EXCLUSIVE.
When Luke suffers a violent family trauma, he resurrects his dangerous childhood imaginary friend to help him cope.
Cast: Patrick Schwarzenegger, Miles Robbins, Sasha Lane, Hannah Marks, Mary Stuart Masterson
Member Reviews
But isn't he? ! ? ! Overall, Gr8 movie; has a good cast and is both well-scripted and entertaining. It is not a horror film per se, but the metaphoric take on mental illness may make you uncomfortable in a brilliant way.
Damn, Daniel! This is a pretty entertaining, unique, and bold movie. I enjoyed it enough to want to watch it again, and enjoyed the way they portrayed both the mental illness and special effects.
Just awful. How this film has five stars (or rather five skulls) is simply beyond my comprehension. Sub rate acting, supplemented by a terrible script, and a seen-it-coming-from-a-mile-away denounement are attributes of this appalling attempt at cinema. Built-up tension amounts to nothing. Aww, the "real Daniel" came out valiantly in martyrdom to save his paramour, how touching! NOT!
To be fair, I turned it off half way through. Also though, I will sit through some serious trash, but I couldn't handle how poorly put together this one. Seemed like a cool enough idea, just, not well made.