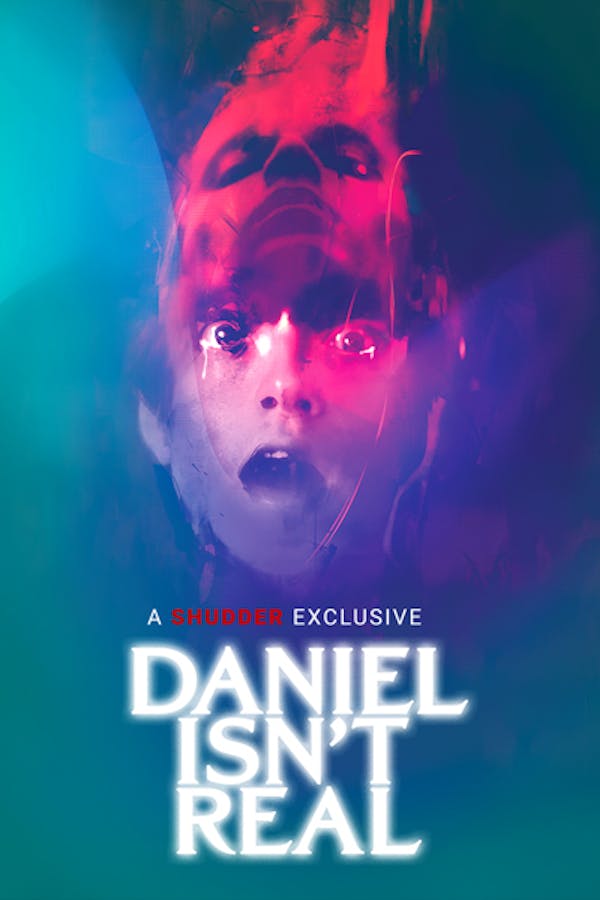 Daniel Isn't Real
Directed by Adam Egypt Mortimer
As a boy, Luke invented an imaginary friend named Daniel who led them both into a world of fantasy and imagination. But after Daniel tricks Luke into doing something terrible, Luke is forced to lock him away. Twelve years later, the dangerous Daniel is back--and he now appears as a charming, maniuplative young man with a terrifying secret agenda. A SHUDDER EXCLUSIVE.
When Luke suffers a violent family trauma, he resurrects his dangerous childhood imaginary friend to help him cope.
Cast: Patrick Schwarzenegger, Miles Robbins, Sasha Lane, Hannah Marks, Mary Stuart Masterson
Member Reviews
My brother made me watch this and I'm REALLY glad he did!! One of my new favorites, a companion piece to Hereditary - different styles, same kind of metaphor for mental illness - I'm obsessed with the camera angles, artistic shots, and the two leads were able to prove their worth as actors despite being the children of big-name actors. Super impressive overall! Currently reading the book. 11/10 would recommend both :)
Really interestimg with a dash of Cronenbergian body horror sprinkled in!
if you're a fan of horror, this movie is great. If you're a fan of horror and the relation of mental illness... this movie is obsessive. TBH I'll keep watching scenes of this movie til it routes out!!!
Very good, more odd than scary
I absolutely fucking loved it! It was an a really rad take on mental health & Patrick Schwarzenegger scared the shit out of me.