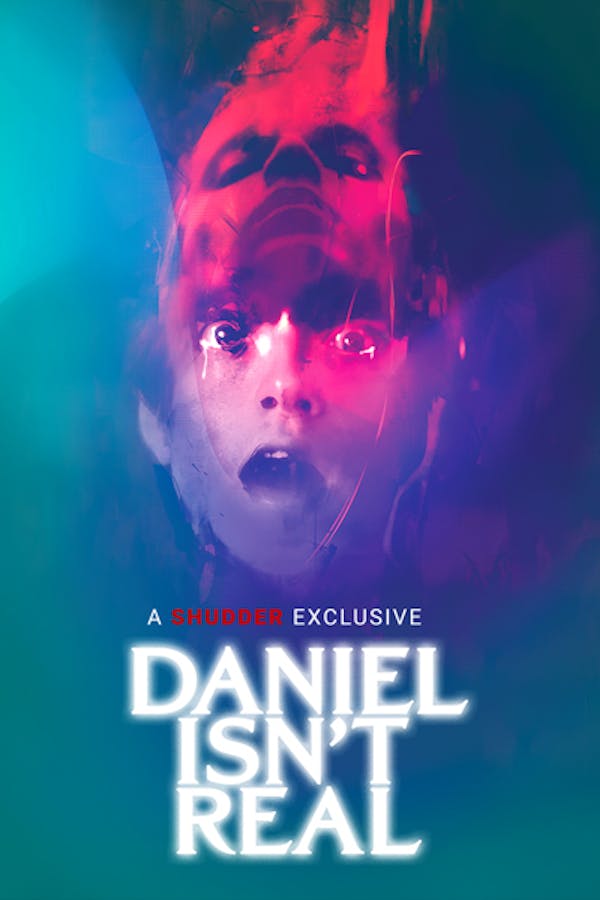 Daniel Isn't Real
Directed by Adam Egypt Mortimer
As a boy, Luke invented an imaginary friend named Daniel who led them both into a world of fantasy and imagination. But after Daniel tricks Luke into doing something terrible, Luke is forced to lock him away. Twelve years later, the dangerous Daniel is back--and he now appears as a charming, maniuplative young man with a terrifying secret agenda. A SHUDDER EXCLUSIVE.
When Luke suffers a violent family trauma, he resurrects his dangerous childhood imaginary friend to help him cope.
Cast: Patrick Schwarzenegger, Miles Robbins, Sasha Lane, Hannah Marks, Mary Stuart Masterson
Member Reviews
This interesting take on the "darker side of ourselves" offers a fresh perspective on the subject while avoiding being predictable and boring. Well shot and great performances from Patrick Schwarzenegger and Miles Robbins.
Perfectly showcases what it wants to be, uses some stereotypes but remains grounded until it takes a left turn. Definitely worth watching and analyzing
This was hit and miss for me. I think it's worth a watch and many people will like it more than I did.
Unexpectedly good. Interesting story (though mental illness is not overly original and some of the imagery might be a bit cliched; Jacob's Ladder is a film). Generally well written and acted (could have seen more crazy mom Masterson). Good visual effects and sound design (like Polica "Fold Up"?). Even the "fight" sequences were better than some films with much bigger budgets. Maybe pacing could use some work and ending was... well, endings are hard, but very decent overall. Promising effort from these folks (writer and director). Will be keeping an eye on them.