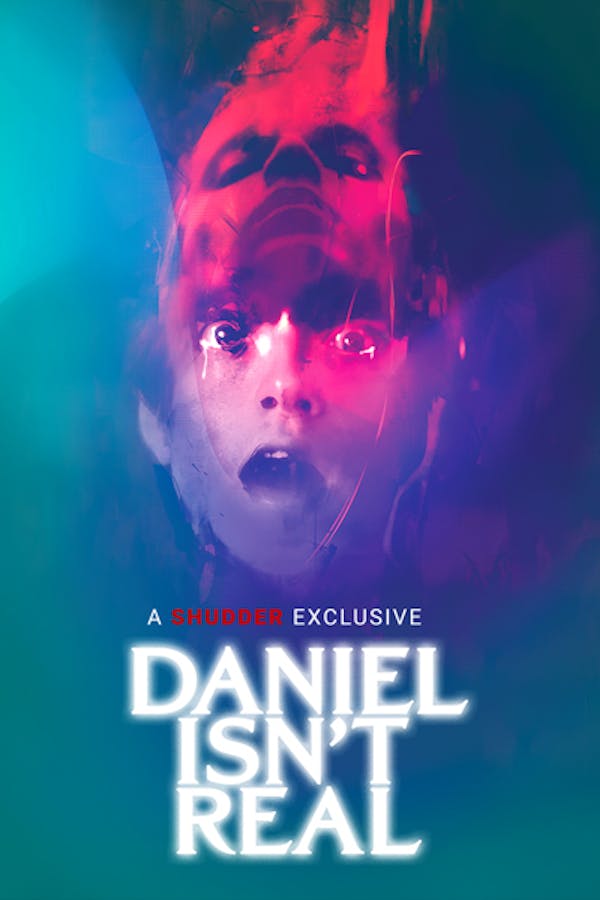 Daniel Isn't Real
Directed by Adam Egypt Mortimer
As a boy, Luke invented an imaginary friend named Daniel who led them both into a world of fantasy and imagination. But after Daniel tricks Luke into doing something terrible, Luke is forced to lock him away. Twelve years later, the dangerous Daniel is back--and he now appears as a charming, maniuplative young man with a terrifying secret agenda. A SHUDDER EXCLUSIVE.
When Luke suffers a violent family trauma, he resurrects his dangerous childhood imaginary friend to help him cope.
Cast: Patrick Schwarzenegger, Miles Robbins, Sasha Lane, Hannah Marks, Mary Stuart Masterson
Member Reviews
I didn't like this film as much as most on this site. It made me feel sad for the hero character and the parallels to untreated schizophrenia. The two main actors did do a great job. Overall it had unique aspects to some more common tropes, but I was not fully engaged for the whole film.
WHOA!!!!!!!! That was an amazing movie! I want to watch it all over again!
Super fun movie with great effects and an unexpected cosmic twist. A great start to the "Vortex Trilogy".
awesome, clive barker esque