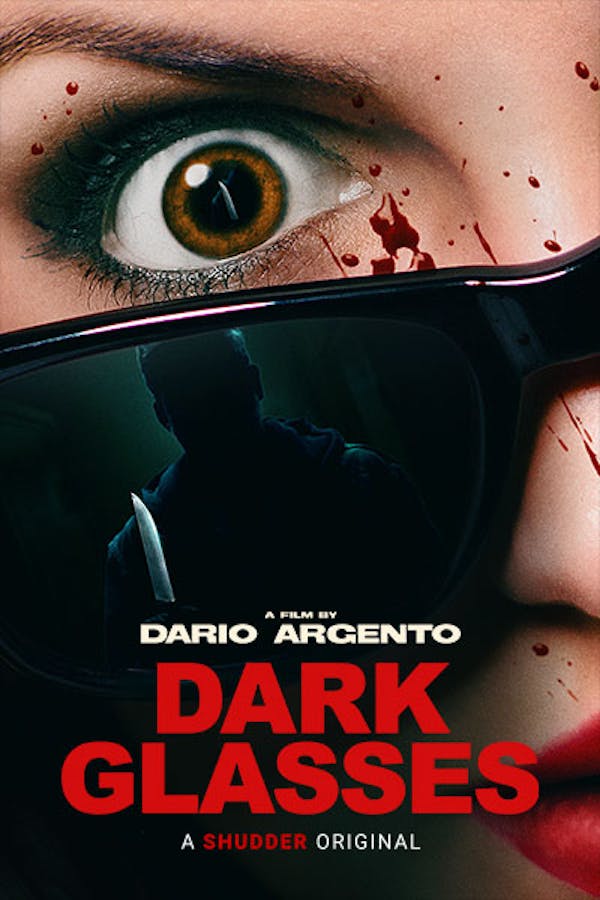 Dark Glasses
Directed by Dario Argento
In the highly anticipated return of master of horror, Dario Argento, an eclipse blocks out the sun, blackening the skies on a hot summer day - harbinger of the darkness that will envelop Diana when a serial killer chooses her as prey. Fleeing her predator, the young escort crashes her car and loses her sight. She emerges from the initial shock determined to fight for her life, but she is no longer alone. Defending her and acting as her eyes is a little boy, Chin, who survived the car accident. But the killer won't give up his victim. Who will be saved? A SHUDDER ORIGINAL
To hunt the serial killer who blinded her, Diana must use a young boy as her eyes. The new thriller from master of horror, Dario Argento.
Cast: Asia Argento, Ilena Pastorelli, Andrea Gherpelli, Maria Rosa Russo, Mario Pirrello
Member Reviews
Mild, decent, not incredible, but still enjoyable.
I wish I was watching Susperia...
Rather mild for Argento, but stylish and with some very well shot sequences. The score is good too. A 'lesser' Argento work, I suppose, but far from his worst and a good slice of sleazy thrills to be had here. Good gore (if not loads off it), and it flows well. I was expecting a twist of some sort at the end, but it all wrapped up quickly and cleanly. I would like to see a solid dub for this, even though Italian with subs is fine, some decent voiceover dubbing might improve people's view of the acting.
Classic Dario, Very Good better than his last few movies but not as good as him in his prime.