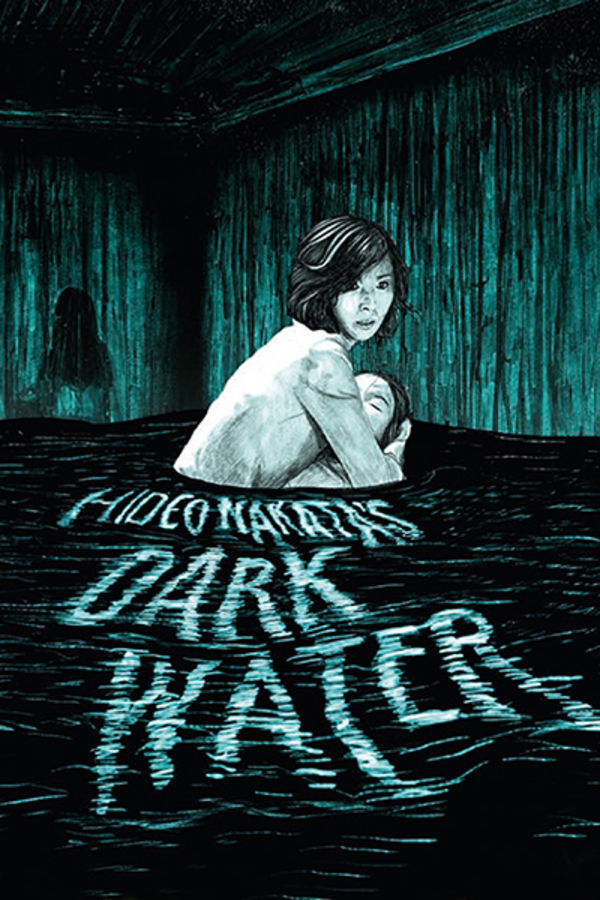 Dark Water
Directed by Hideo Nakata
In the midst of a divorce, Yoshimi moves with her daughter Ikuko into a shabby apartment to start a new life. But there's something strange about this building. The water leaking from the ceiling that doesn't seem to have any natural source, and then other creepy H20-hauntings occur. What supernatural secrets does this building hold? Director Hideo Nakata cemented his position as the godfather of J-Horror after adapting another scary tale by author Kôji Suzuki, who wrote the source material for Nakata's breakout 1998 smash RINGU. Contains strong horror.
A mother and daughter are haunted after moving into a building with supernatural secrets.
Cast: Hitomi Kuroki, Rio Kanno, Mirei Oguchi
Member Reviews
Sadly this failed on every level for me. I don't know why. I was willing it to the climax, and was still left hanging.
Worth a watch overall. Had creepy moments to re-peak my interest over the slow areas of the movie. Typical J-Horror fashion layout. The ending left me hanging. Wish it was directed in a different way.
a great j-horror slow burn that drips with creepy atmosphere
Solid movie with themes of abandonment and motherhood anchoring a slow, but steady, creep.
Wasn't what I was expecting. I expected visceral ghost interactions but though these Japanese horror movies seem to have a theme of sadness, this one really focused on the sadness part of the story more than scares which isn't a bad thing.