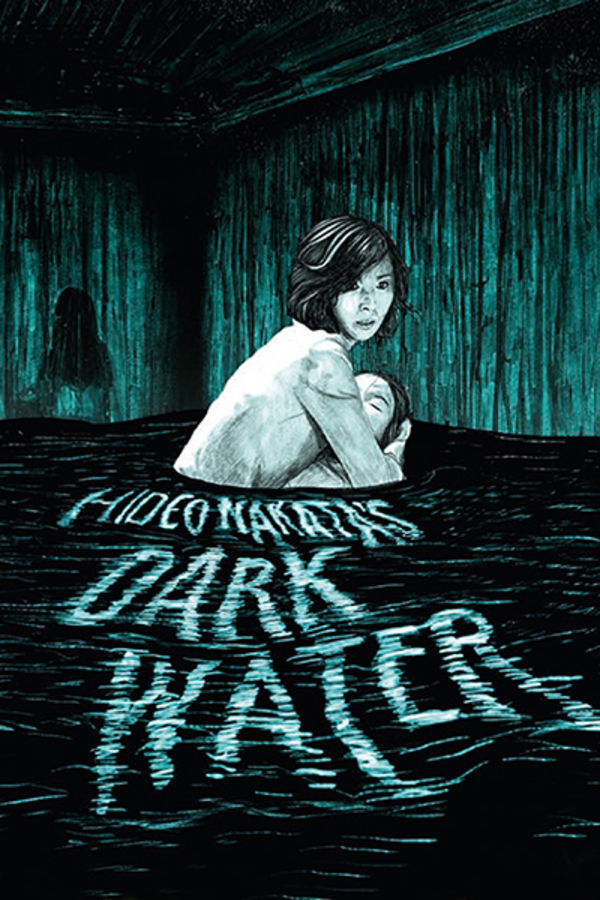 Dark Water
Directed by Hideo Nakata
In the midst of a divorce, Yoshimi moves with her daughter Ikuko into a shabby apartment to start a new life. But there's something strange about this building. The water leaking from the ceiling that doesn't seem to have any natural source, and then other creepy H20-hauntings occur. What supernatural secrets does this building hold? Director Hideo Nakata cemented his position as the godfather of J-Horror after adapting another scary tale by author Kôji Suzuki, who wrote the source material for Nakata's breakout 1998 smash RINGU. Contains strong horror.
A mother and daughter are haunted after moving into a building with supernatural secrets.
Cast: Hitomi Kuroki, Rio Kanno, Mirei Oguchi
Member Reviews
Chilling atmosphere, touching, and just beautiful to watch. Slow burn and lots of character development like any good Japanese horror, not much of a jump-scare in my opinion, but that wouldn't work with the mood of this movie. Absolutely loved the acting, especially from the little girl. Totally recommend!
Great acting. Well shot. Good production value but a one dimensional and predictable concept and plot. I guessed basically the whole plot within the first 20 minutes. If you like not knowing what will happen next and being surprised by events that unfold this isn't the movie for you. It's perplexing that the production values would be so high but the story itself would be this inferior to other horror movies.
Nah. No apology from me. This film didn't engage me on any level; I even had an argument about the voting age on Twitter during it, which goes a long way to say how much I did not get on with it, and I am a lover of everything horror too, including the sad/soppy/beautiful/theatrical. That being said, I'm going to give it another go in a couple of weeks. I hope I eat my words.
Personally, it was a way better film than the American version. It wasn't a conditioned scary film that uses cheap jump scares like most paranormal films. Way better plot than we see today.