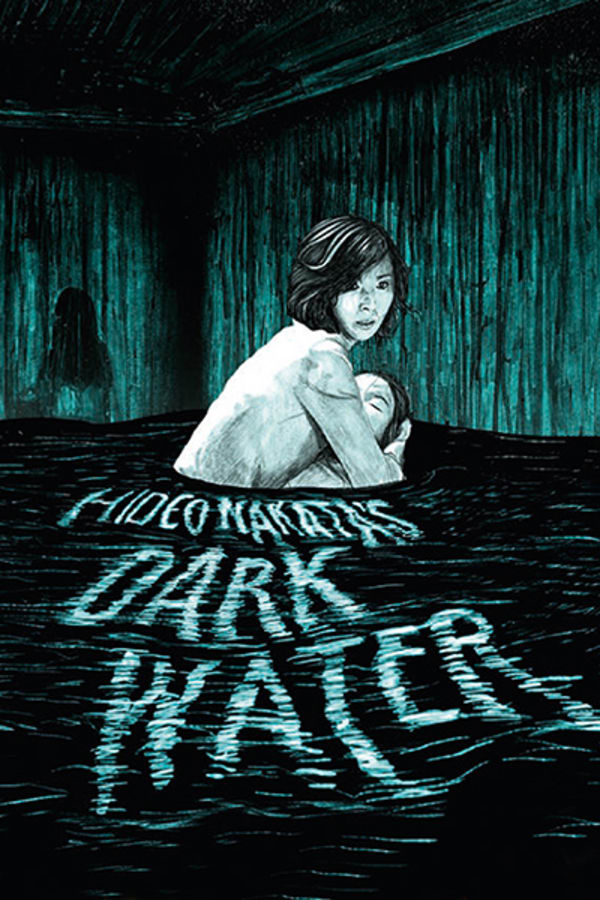 Dark Water
Directed by Hideo Nakata
In the midst of a divorce, Yoshimi moves with her daughter Ikuko into a shabby apartment to start a new life. But there's something strange about this building. The water leaking from the ceiling that doesn't seem to have any natural source, and then other creepy H20-hauntings occur. What supernatural secrets does this building hold? Director Hideo Nakata cemented his position as the godfather of J-Horror after adapting another scary tale by author Kôji Suzuki, who wrote the source material for Nakata's breakout 1998 smash RINGU. Contains strong horror.
A mother and daughter are haunted after moving into a building with supernatural secrets.
Cast: Hitomi Kuroki, Rio Kanno, Mirei Oguchi
Member Reviews
An atmospheric and effective film based off the short story by Koji Suzuki. Recommend for the more art house-minded film watcher.
Much more sad than scary but a decent japanese horror movie. Incredible performances from the mother and young girl. Slow, atmospheric and with little to no special effects with a focus on human vulneribility. Although I did feel that the pace and story was a little swampy at times. Still, a good classic.
Atmospheric, unsettling, and if you have children or care for small people it's very scary. Ending made me really goddamn sad. Sacrifice, cruelty, and just not fair. Hit me right in the feels.
Liked this film. Definitely a slow burn, which worked well. Beautifully shot with good character development.
I received a email from Shudder to warn people that this review is a spoiler , so here is your warning. This is a great film with a slow burning story. You will grow to appreciate the relationships that the characters in the film have with each other. You also may find yourself being one of the characters, as you watch the story progress throughout the movie . I found myself teary-eyed with many scenes in the film, because the director spent a lot of time developing the individual characters in the screenplay. I don't know if this is a psychological horror film, but the narrative of in the film is very entertaining with a psychological horror twist. I would recommend watching this film with volume high with headphones, and while in the dark, and some scenes will scare you, but you will grow to love the individual characters in the film, as the actors in the film will provide a stellar performance that is truly out of this world. The director will take you on a journey into the spiritual world ,where anything is possible! If you like my review pass it on. Victor Palmer Shudder Member