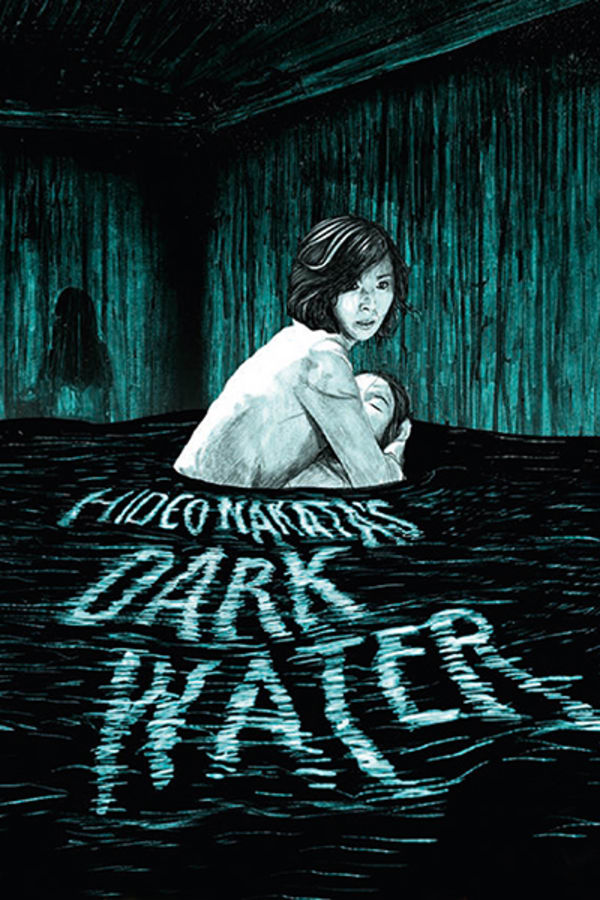 Dark Water
Directed by Hideo Nakata
In the midst of a divorce, Yoshimi moves with her daughter Ikuko into a shabby apartment to start a new life. But there's something strange about this building. The water leaking from the ceiling that doesn't seem to have any natural source, and then other creepy H20-hauntings occur. What supernatural secrets does this building hold? Director Hideo Nakata cemented his position as the godfather of J-Horror after adapting another scary tale by author Kôji Suzuki, who wrote the source material for Nakata's breakout 1998 smash RINGU. Contains strong horror.
A mother and daughter are haunted after moving into a building with supernatural secrets.
Cast: Hitomi Kuroki, Rio Kanno, Mirei Oguchi
Member Reviews
It was a good movie about overcoming drama, but the main character fails at it at every turn and makes decisions that can only be explained if she has mental illness (it was probably written that way). She also seems to forget the existence of stairs. The horror elements are not actually scary at all, which is a shame since the performances were amazing.
One of my favorite horror films. Though often overlooked in favor of the director's previous horror hit, the original Japanese Ringu, Dark Water is a scary and suspenseful film that uses horror as a catalyst to tell a touching drama story about a mother trying to do the best she can for her daughter. 100% recommend this film!
Slow paced, predictable, and a bit formulaic. It was ok
A genuinely interesting horror with social underpinnings. Its contemporary Japan, it's family, relations, education. A concrete building (civilization) flooded with dark water (nature), or rather defiled sacred water from which emerges a vengeful goddess (see the brand on the guard's TV screen : Ikegami, the god of the pond). And a mothers' sacrifice...