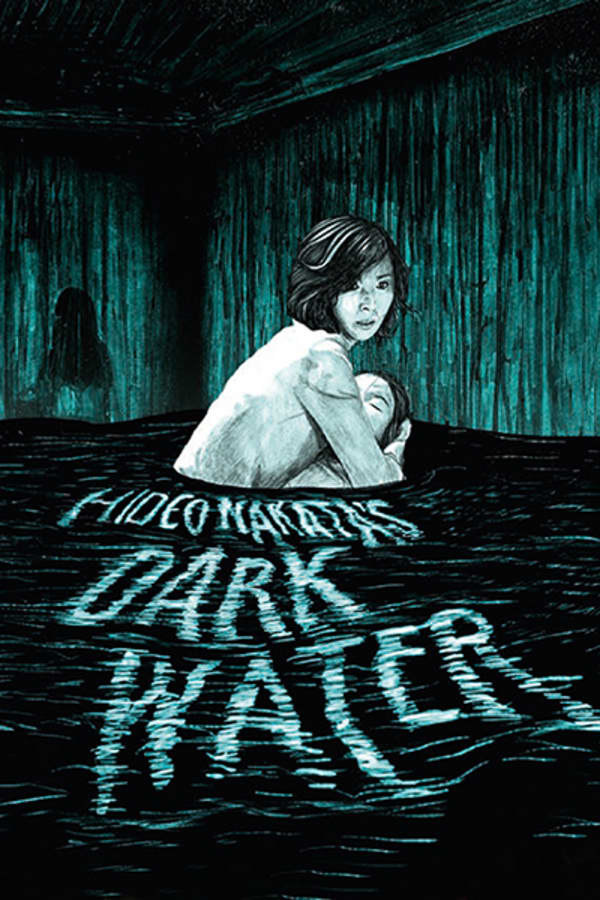 Dark Water
Directed by Hideo Nakata
In the midst of a divorce, Yoshimi moves with her daughter Ikuko into a shabby apartment to start a new life. But there's something strange about this building. The water leaking from the ceiling that doesn't seem to have any natural source, and then other creepy H20-hauntings occur. What supernatural secrets does this building hold? Director Hideo Nakata cemented his position as the godfather of J-Horror after adapting another scary tale by author Kôji Suzuki, who wrote the source material for Nakata's breakout 1998 smash RINGU. Contains strong horror.
A mother and daughter are haunted after moving into a building with supernatural secrets.
Cast: Hitomi Kuroki, Rio Kanno, Mirei Oguchi
Member Reviews
I was not prepared for that ending and I cried a lot. So if you like melancholy endings, good ghost stories, or Asian horror in general, I highly recommend this one.
Reminded me a lot of the Elisa Lam incident. Decent flick.
Typical of the directors other work, you come away from this feeling: melancholic and slightly depressed. winner winner
some fairly spooky parts but if youre looking for a straight forward horror film thats fun to watch youll be sorely mistaken as this shit is SAD as FUCK