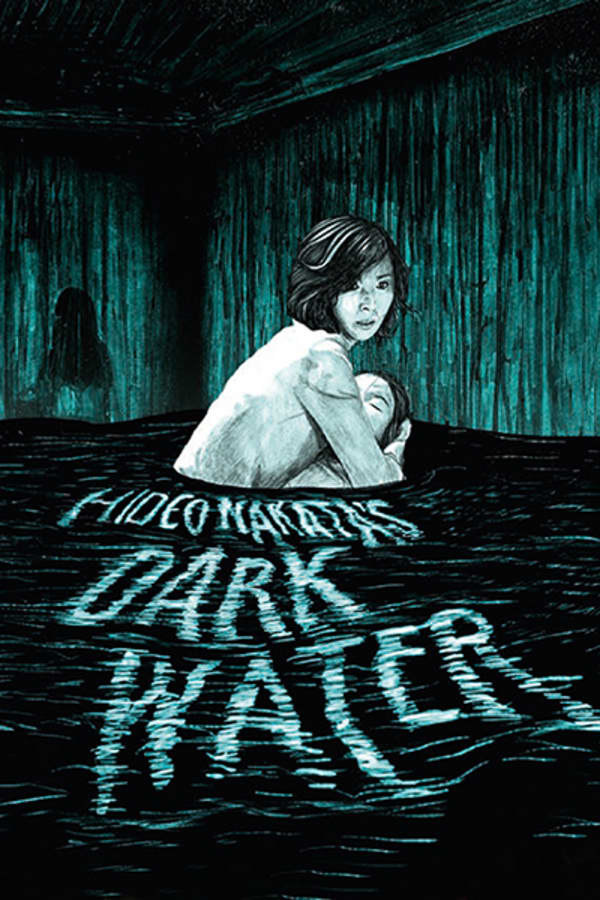 Dark Water
Directed by Hideo Nakata
In the midst of a divorce, Yoshimi moves with her daughter Ikuko into a shabby apartment to start a new life. But there's something strange about this building. The water leaking from the ceiling that doesn't seem to have any natural source, and then other creepy H20-hauntings occur. What supernatural secrets does this building hold? Director Hideo Nakata cemented his position as the godfather of J-Horror after adapting another scary tale by author Kôji Suzuki, who wrote the source material for Nakata's breakout 1998 smash RINGU. Contains strong horror.
A mother and daughter are haunted after moving into a building with supernatural secrets.
Cast: Hitomi Kuroki, Rio Kanno, Mirei Oguchi
Member Reviews
:: so frustrating watching the mom freak out and run around when nobody is in trouble, but then move slower than a snail when she suspects her own daughter is in trouble. And FFS, somebody, ANYBODY, check the stupid tank! I was so frustrated the entire time. Waste of time.
Can't believe I was scared to watch this when it was released. Most of the scary moments are just kinda funny. Maybe it's commentary on how badly women in Japan are treated during a divorce or how hard it is to be a single parent with that judgemental pressure. But I was really never scared through it and most of the characters irritated me. Also, just gonna say all those lingering pantie-shots on the little girls were super creepy and unnecessary.
A well-acted mashup of Ju-On: The Grudge and the strange disappearance of Elisa Lam, which many of the comments have pointed out. (Except that Elisa Lam happened 10 years after this movie came out.) Not particularly scary, and I felt they over-explained the plot points at times. But, if you want a mother-daughter movie, I felt the mother in this one to be very believable.
A bit slow at times, but very atmospheric with an intriguing plot, and a great bittersweet ending.
A bit slow at times, but very atmospheric with an Intriguing,m