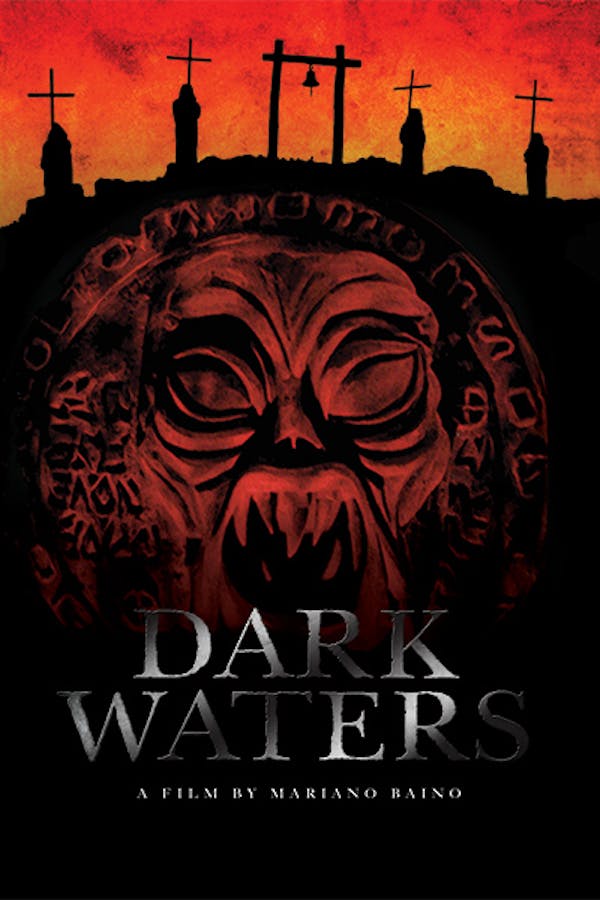 Dark Waters
Directed by Mariano Baino
When a young Englishwoman attempts to discover her mysterious connection to a remote island convent, she will unlock an unholy communion of torment, blasphemy and graphic demonic depravity.
A young Englishwoman attempts to discover her mysterious connection to a remote island convent.
Cast: Louise Salter, Venera Simmons, Mariya Kapnist
Member Reviews
Perhaps if you're into old British horror you'll appreciate this but I certainly did not. Bad acting, bad effects, predictable plot, and tired subject matter. Some of the camera work is interesting but it definitely shows its age.
What the heck did I just watch? This 90 minute movie dragged so much it felt longer than one leg of The Lord of the Rings. Clearly I have missed some sort of artistic brilliance, looking at all these other reviews that give it five skulls. Not really my cup of tea I guess.
I liked the first 2/3rds of the movie, very creepy and unsettling, but by the time the final act rolled around, I feel like the film had worn out its welcome with me. Things sorta escalated, but in very slow, and very tedious way. And as some reviewers have pointed out, the plot makes absolutely zero sense. Now, I don't think this would matter so much if the movie went off the rails wild and horrific, but since it really doesn't, in my boredom I'm just left with unanswerable questions that I don't even care about. Skip it or watch the first hour then leave it on in the background while you make dinner.
Really good mood piece, the plot is nonsensical to be sure but it's more about vibes. On the technical end the special effects and everything are solid, I'm sure it's the nature of the film but the audio sounds like it's sourced from an old VHS compared to the relatively clean video/picture.
Went into this expecting to just make fun of it but legitimately enjoyed it. There are some campy tropes afoot, a wildly discordant soundtrack, and the plot makes less and less sense the longer you look at it, but somehow it all comes together to be a jaunty Lovecraftian mystery. The folk horror and nunsploitation vibes are well worth it if you just go with the flow and don't ask too much logic of the plot.