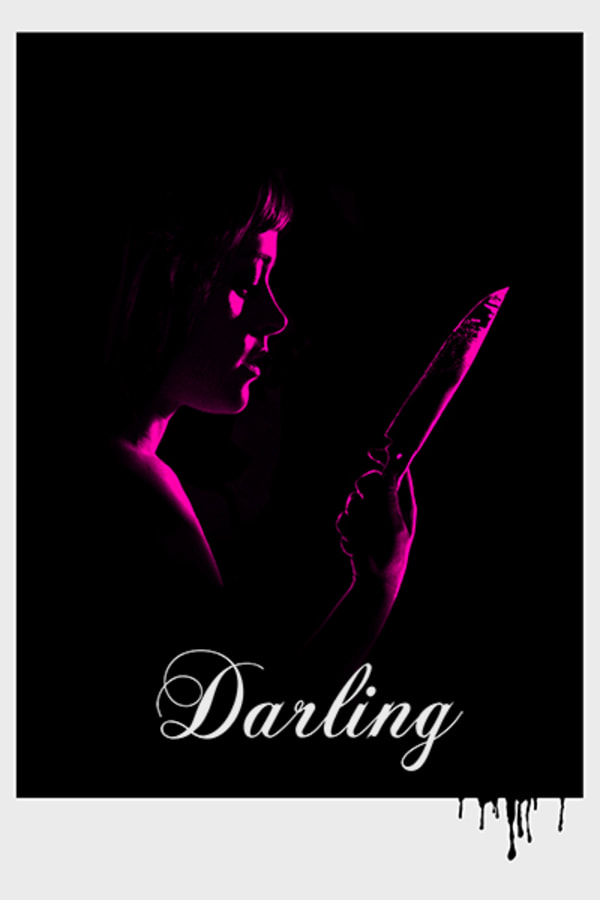 Darling
Directed by Mickey Keating
A house sitting job brings about a terrifying chain of events, as a woman begins to have terrifying, phantasmagoric visions. From emerging horror filmmaker, Mickey Keating (CARNAGE PARK, PSYCHOPATHS), DARLING is a paranoid freakout not to be missed.
A house sitting job turns terrifying for a young woman.
Cast: Lauren Ashley Carter, Sean Young, Brian Morvant
Member Reviews
I loved the look of the whole movie. It seemed like a mix of Psycho and The Birds and an ending that reminded me of Rosemary's Baby. It's like a modern Alfred Hitchcock movie. It's a pretty quite movie which goes well with the louder "scares". It did drag on a little and got a bit repetitive, but I still enjoyed it.
If Repulsion is champagne, then Darling is the cheap red. It's very flawed but still eminently watchable. Not sure if it is his first effort or not (feels like it is), but Mickey Keating shows a lot of potential...and Lauren Ashley Carter is just great as always. (PS if you decide to watch this on headphones, you might want to turn down the volume.
Awesome visuals and great score but overall a meh story, decent movie when you're not sure ehat to watch.
A brilliant movie that shows that a good score can make you feel just as creeped out as the sound of a chainsaw or loud screams.
Have to agree with previews already said not thee best but not the worst! Acting was pretty good but black and white not really good.