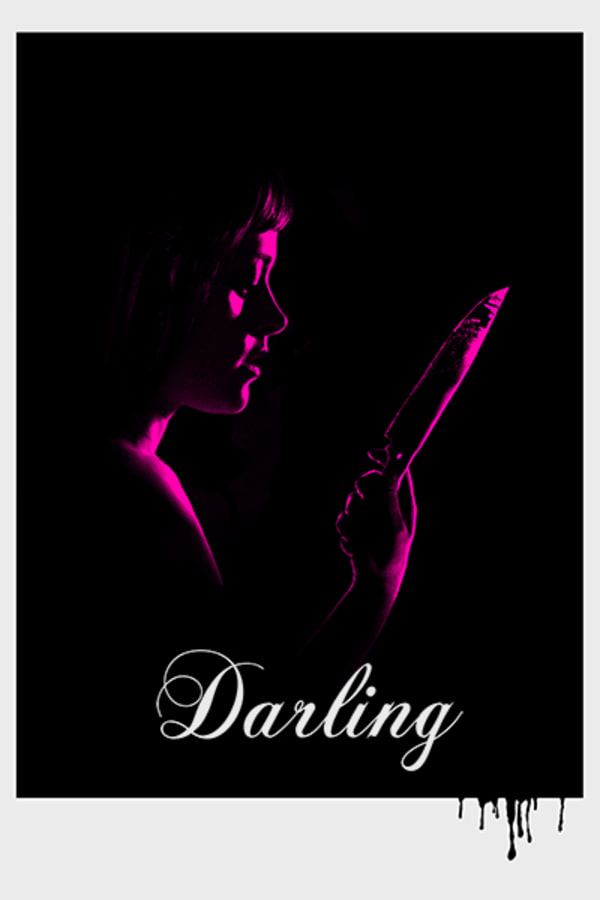 Darling
Directed by Mickey Keating
A house sitting job brings about a terrifying chain of events, as a woman begins to have terrifying, phantasmagoric visions. From emerging horror filmmaker, Mickey Keating (CARNAGE PARK, PSYCHOPATHS), DARLING is a paranoid freakout not to be missed.
A house sitting job turns terrifying for a young woman.
Cast: Lauren Ashley Carter, Sean Young, Brian Morvant
Member Reviews
First, the positives: the writer and director, Mickey Keating, clearly has immense talent and even more potential. The film is crafted quite competently and puts to shame all the schlock that pollutes the genre. Take notes, aspiring horror filmmakers. Secondly, Lauren Ashley Carter's performance is outstanding; when she's on screen, she really commands your attention. I was completely transfixed by her in this role, and I suspect this, specifically, was one of Keating's goals with the film and the cinematography. She's utterly mesmeric. Speaking of cinematography, it's brilliant - even in black and white, so many of the shots are vivid and full of life. A big hat-tip to Mr. Keating for understanding how to accomplish that, instead of just using black and white to make his movie look artsy, which is unfortunately what most B/W movies feel like. The not-so-good: I think some of the shots are a little TOO gorgeous for their own good, or more specifically too aware that they're gorgeous. The cinematography borders on the self-indulgent at times, and while I don't think it ever crosses that line completely, it comes close enough to break the viewer's immersion. In a similar vein, while I appreciate a film that doesn't insult my intelligence and dump exposition on the viewer to explain everything, I think the film's plot is a bit too oblique for its own good. The locked room serves as a nice metaphor for my main frustration with the story: if you lock me out completely, I don't know what I'm supposed to care about, or what the stakes are. The movie borrows heavily from, and pays tribute to, Polanski's Repulsion, another black and white movie. That's all well and good, because Darling doesn't try to hide it, and because Repulsion is tremendous (probably my favorite horror movie). But while Repulsion makes you feel not only like you're watching the protagonist's descent into insanity, but joining her in it, Darling made me feel a bit like it didn't want me to join it, only to watch, from afar at that. Disappointed as I was by the third act, I would still recommend this movie, and I look forward to watching more of Keating's work, particularly collaborations with Ms. Carter (going to watch Pod soon). They have a lot of synergy and seem to know how to use each other's strengths really well.
Ignore the bad reviews. This movie is a slow burn, for sure, it it's also a really effective (meaning scary as hell) horror movie. Beautiful photography, too. Do yourself a favor and watch it.
The lower the budget, the better the film, it seems. The director uses a palette of shadows to make the house a character, and by extension, New York. The jump cuts overcome the lack of practical effects. Sparse dialog allows for better acting. The atmosphere is foreboding throughout and sometimes terrifying.
The lower the budget, the better the movie, it seems. The director uses sleight of hand to make the house (and by extension New York)