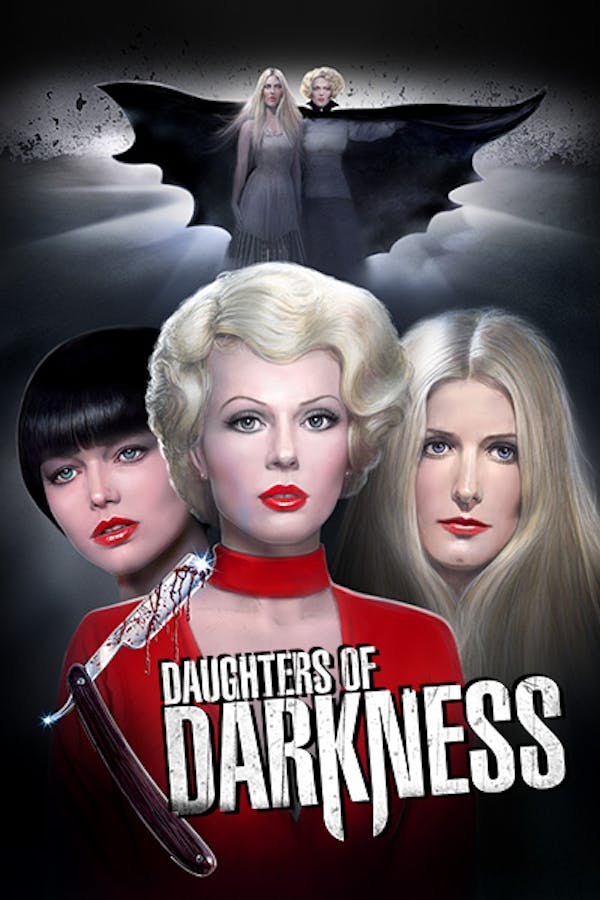 Daughters of Darkness
Directed by Harry Kümel
In this 1971 erotic Euro-horror classic, a pair of newlyweds become the targets of the vampire Countess Bathory and her female lover, who've been draining local vixens of their blood for centuries. But the Countess has bigger plans for the couple, and so she begins cleverly pitting them against each other until she can strike. Arthouse icon Delphine Seyrig's Dietrich-meets-DeSade-ian embodiment of the Countess and director Harry Kümel's chilling fusion of surreal and expressionist horror elements helped turn DOD into a critical success and a still-treasured cult hit.
A pair of newlyweds become the targets of a bloodthirsty vampire countess and her female lover.
Cast: Delphine Seyrig, John Karlen, Danielle Ouimet
Member Reviews
A deeply strange European vampire movie with an incredible central performance from Delphine Seyrig. It is beautifully shot and the vacant locations are very eery. It feels like one that rewards multiple viewings, but most definitely won't be for everyone.
Keeps you in suspense, but takes you nowhere. Meh! It was ok.
Daughters of Darkness is unduly good and very beautifully shot. Perhaps the peak of the increasingly stylised European vampire films of the 1970s. As well as being loaded with political and historical allegory, queerness as a default state - tho typical of the genre - is notable.
Good movie, some odd pats but fun to watch
It has stylish panache, but not much else.