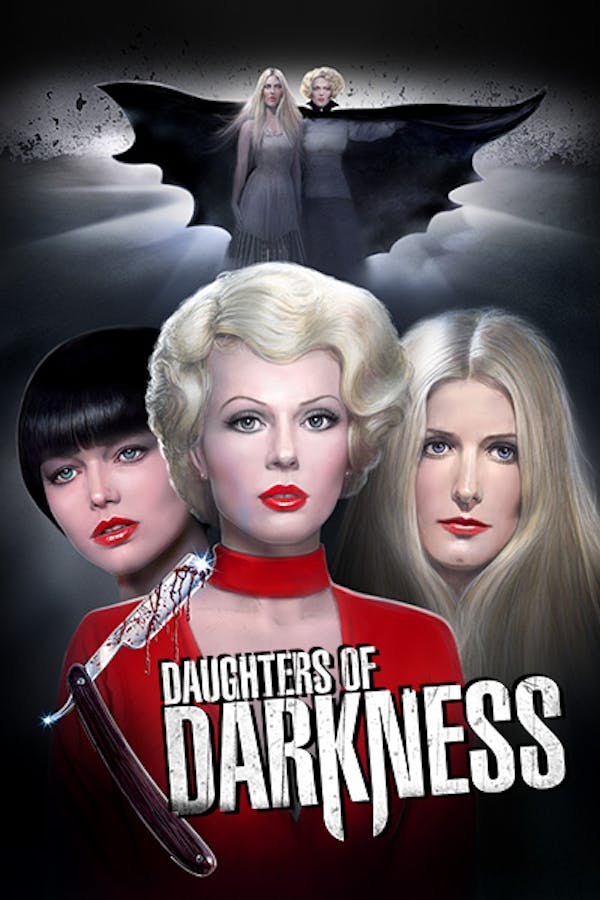 Daughters of Darkness
Directed by Harry Kümel
In this 1971 erotic Euro-horror classic, a pair of newlyweds become the targets of the vampire Countess Bathory and her female lover, who've been draining local vixens of their blood for centuries. But the Countess has bigger plans for the couple, and so she begins cleverly pitting them against each other until she can strike. Arthouse icon Delphine Seyrig's Dietrich-meets-DeSade-ian embodiment of the Countess and director Harry Kümel's chilling fusion of surreal and expressionist horror elements helped turn DOD into a critical success and a still-treasured cult hit.
A pair of newlyweds become the targets of a bloodthirsty vampire countess and her female lover.
Cast: Delphine Seyrig, John Karlen, Danielle Ouimet
Member Reviews
Please watch this movie. It is an amazing film. The lead vampire actress is magnetic. I have seen this film many times and absolutely love it!
absolutely brilliant. No wonder it is a cult classic- I mean lesbian vampires?? hello- every girls dream
Euro flair, easy and fun movie, x
ICONIC. This movie is a cornerstone of the lesbian vampire genre. Delphine Seyrig is phenomenal, her costuming is decadent, the isolation and intensity is palpable. It's a must see.
Loved it! costumes & location were so beautiful. Great story & Delphine Seyrig played her part to perfectly, Even just sitting or standing was fabulous. Worth the watch just for her alone.