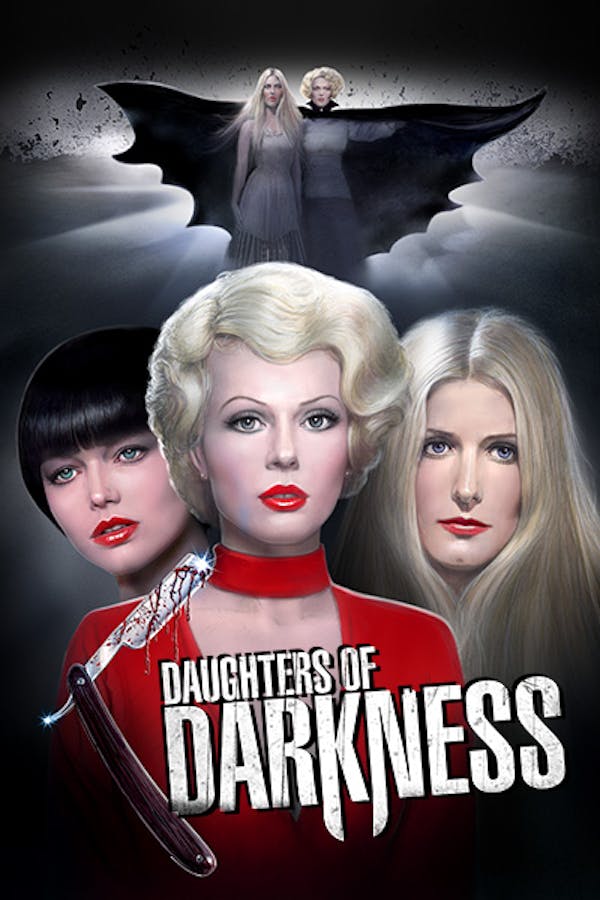 Daughters of Darkness
Directed by Harry Kümel
In this 1971 erotic Euro-horror classic, a pair of newlyweds become the targets of the vampire Countess Bathory and her female lover, who've been draining local vixens of their blood for centuries. But the Countess has bigger plans for the couple, and so she begins cleverly pitting them against each other until she can strike. Arthouse icon Delphine Seyrig's Dietrich-meets-DeSade-ian embodiment of the Countess and director Harry Kümel's chilling fusion of surreal and expressionist horror elements helped turn DOD into a critical success and a still-treasured cult hit.
A pair of newlyweds become the targets of a bloodthirsty vampire countess and her female lover.
Cast: Delphine Seyrig, John Karlen, Danielle Ouimet
Member Reviews
I don't give out five skulls as freely as some of you maniacs but this one earned it.
Definitely on the slow side. However the opulence and glam style gave it some life.The 3 ladies were so beautiful. Not much graphic horror.
How can so many people be so wrong!
Most of this film is a sexy lesbian vampire doing sexy lesbian vampire things, but god, the driving scene at the end is just so funny to me for some reason. It came outta nowhere.
a very stylish and sexy lesbian vampire movie. if you're a dark shadows fan, you'll love this.