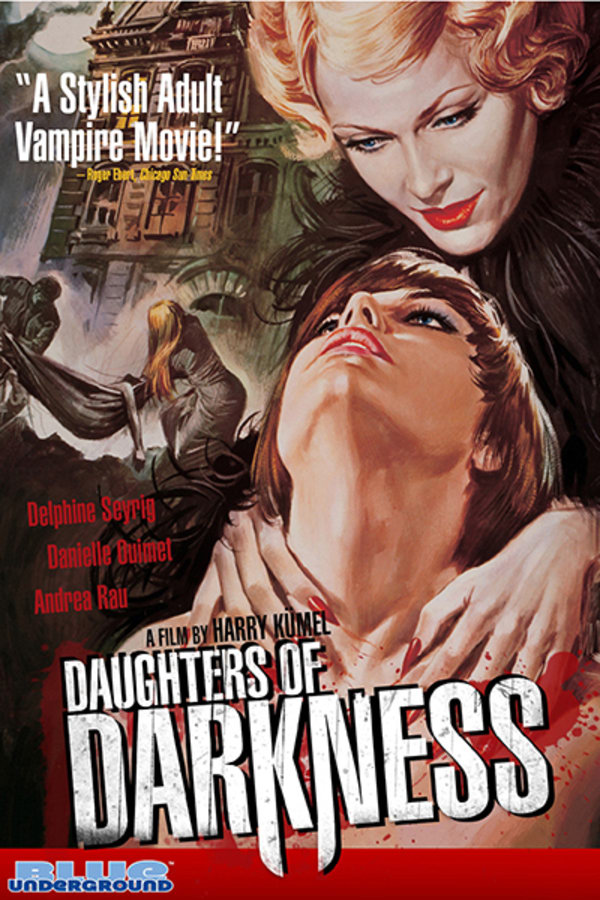 Daughters of Darkness
Directed by Harry Kümel
In this 1971 erotic Euro-horror classic, a pair of newlyweds become the targets of the vampire Countess Bathory and her female lover, who've been draining local vixens of their blood for centuries. But the Countess has bigger plans for the couple, and so she begins cleverly pitting them against each other until she can strike. Arthouse icon Delphine Seyrig's Dietrich-meets-DeSade-ian embodiment of the Countess and director Harry Kümel's chilling fusion of surreal and expressionist horror elements helped turn DOD into a critical success and a still-treasured cult hit.
A pair of newlyweds become the targets of a bloodthirsty vampire countess and her female lover.
Cast: Delphine Seyrig, John Karlen, Danielle Ouimet
Member Reviews
Love this film! Beautiful cinematography and good acting. Slightly confusing ending but definitely something to rewatch.
A strange and eerie vampire erotica film. Interesting and loved the wardrobe and sets however if you are looking for buckets of blood and guts then you had best move along to another selection otherwise you just may enjoy this film. Satisfying.
okay plot, kinda shallow characters
Not really scary at all but a gorgeous movie with some really sick tension throughout. Delphine Seyrig dominates this film.
A bit of an odd trap of a movie. It seems like its going somewhere, seems well shot, the actor expressions sell the atmosphere. However, by the end, it went no where, and you found yourself asking, wait were there really vampires in this movie?