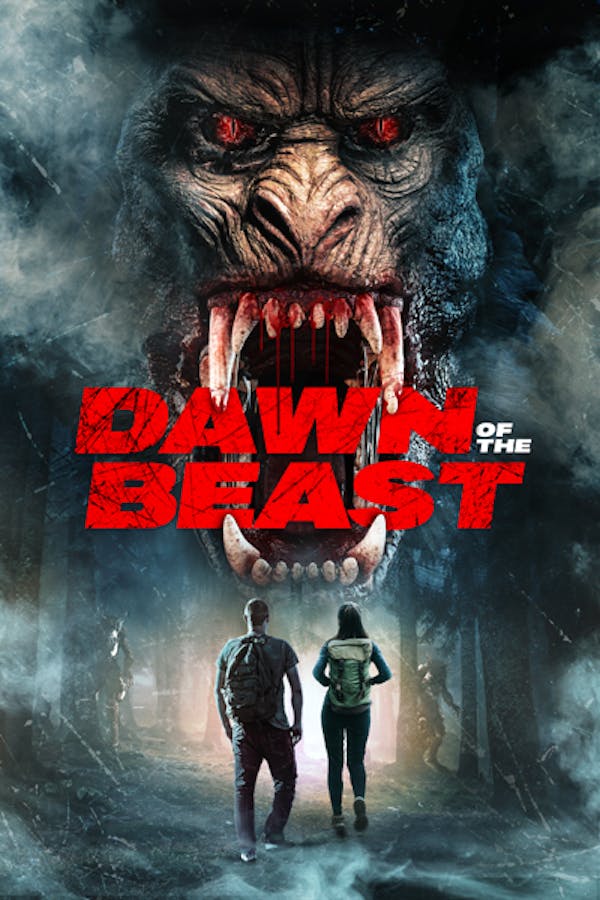 Dawn of the Beast
Directed by Bruce Wemple
Aiming to see Bigfoot, a group of students venture deep into an area of the Northeastern wilderness known for its strange creature sightings. Soon, they learn that there is a much more sinister evil lurking in the woods, the Wendigo, and once the spirit knows you're there, they will come for you. Who will survive in a battle between the two most notorious monsters of the forest?
A group of students are caught between the Wendigo and the legendary Bigfoot.
Cast: Adrian Burke, Ariella Mastroianni, Grant Schumacher, Anna Shields, Lejon Woods
Member Reviews
EEK!...a bit of "Mortal Combat" that seemed out of place, but good nonetheless.
Not enough bigfoot, many missed jokes that fell flat...
A lot of stupid bits, especially near the end. But it has its moments.
Awesome monster movie! Sure there where stupid moments and dumb decisions. Overall once you get over the dumb stuff it actually turns out to be a pretty decent monster movie. 4 stars easy
Very good in my opinion of course