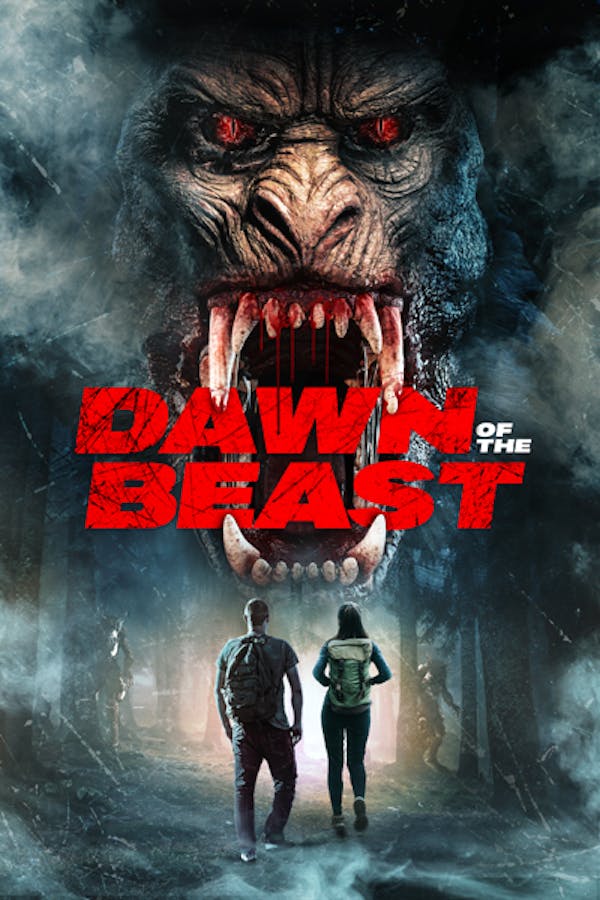 Dawn of the Beast
Directed by Bruce Wemple
Aiming to see Bigfoot, a group of students venture deep into an area of the Northeastern wilderness known for its strange creature sightings. Soon, they learn that there is a much more sinister evil lurking in the woods, the Wendigo, and once the spirit knows you're there, they will come for you. Who will survive in a battle between the two most notorious monsters of the forest?
A group of students are caught between the Wendigo and the legendary Bigfoot.
Cast: Adrian Burke, Ariella Mastroianni, Grant Schumacher, Anna Shields, Lejon Woods
Member Reviews
I like the premise, but felt they didn't really use Bigfoot that much, which weakens the plot. I did like the Ghouls though.
I loved it! Great monster movie, great premise, good acting, good special effects, good monster mash-up with an Evil Dead twist. Awesome!
Pretty awful. Fun to laugh at
good movie if you want some giggles, feels like a parody of horror movies in some way but it's not bad. For a smaller budget, the visuals are decent too.