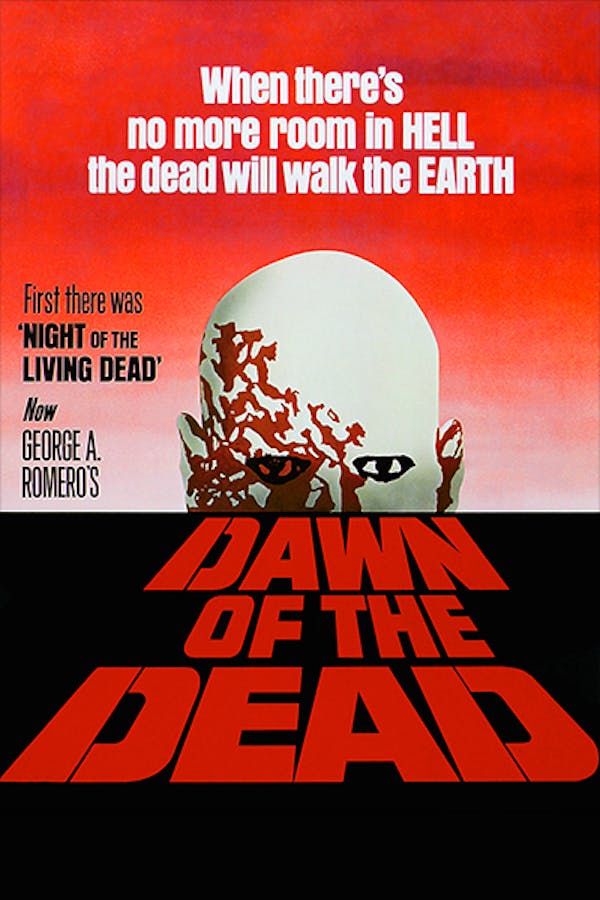 Dawn of the Dead
Directed by George A. Romero
When there's no more room in hell, the dead will walk the earth.' With the U.S. in the grip of a zombie apocalypse, four desperate survivors find refuge in a shopping mall. But the flesh-eating hordes, still possessed by an instinctive desire to consume, are drawn to the same destination. What follows is a nail-biting fight for survival. George A Romero's Dawn of the Dead remains one of the greatest horror films ever made.
In George A. Romero's classic of zombie horror, four survivors hole up in a shopping mall and fight to survive when the dead are drawn there, too.
Cast: Ken Foree, David Emge, Scott H. Reiniger, Gaylen Ross, David Crawford
Member Reviews
This is a groundbreaking masterpiece of Zombie horror. It's aged very well too.
Zombie movies this is one of the best zombie movies ever made I love this movie I love Dawn die end night they are all my favourite movie of so far I only just saw your ooh it's already become one of my favourite films ever I am so I do hope they put on all of the dawn of the dead series
My all time favourite zombie move, a classic, thank you Shudder
Fantastic film 5 out of 5 skulls just the perfect foundation for every single film just like other reviewers have said. If you want to start watching zombie films start with this.