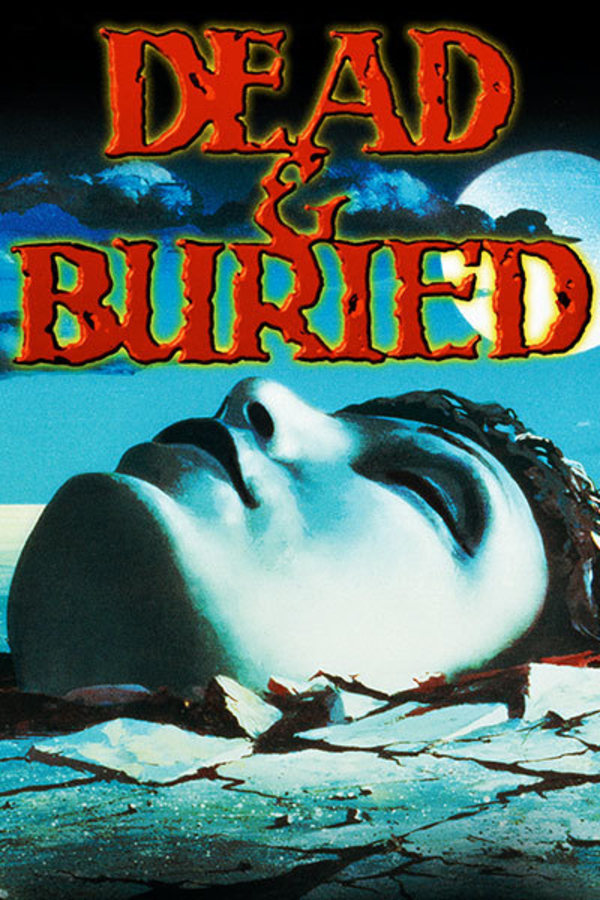 Dead and Buried
Directed by Gary Sherman
In Potter's Bluff, unsuspecting visitors are being brutally murdered by groups of locals. But when the sheriff starts to investigate, he uncovers a dark conspiracy involving voodoo, witchcraft and his own wife! Gary Sherman's Bradbury-esque chiller boasts an impressive horror pedigree, including effects by Stan Winston, a script from the writers of ALIEN, and Robert Englund in a supporting role. But the scary standout is surely WILLY WONKA's Jack Albertson, who delivers a wonderfully wicked performance as the creepy town mortician with some long-buried secrets.
Unsuspecting visitors to a small town are being murdered by groups of locals.
Cast: Robert Englund, James Farentino, Melody Anderson, Jack Albertson
Member Reviews
Very captivating worth a watch.
This movie was just cool. It has a great setup for the horrors that unfold and does something entirely fresh different with the "zombie" concept. Great ending too.
I caught this on the Shudder TV stream. I probably wouldn't have watched it if not by accident. It is definitely showing its age, and not necessarily in a good way like say "The Thing (1982)". Still it kept my interest until its conclusion so worth a watch in my opinion.
Very good! It has a special low budget, indie feel to it. Yet it's high quality. Great acting from all the main characters, especially the detective's wife. Very creepy, and a great twist at the end. If you're into 80s gore, detective stories, and, well... I don't want to spoil it... then you'll love it!
Just one more thing for the reviewers....don't tell people everything that's going to happen in the movie and especially not the ending. Having said that, when your about to hit send, read your review and if there's spoilers, take a beat and Be kind, rewind and rewrite your review so that people can enjoy this amazing movie.