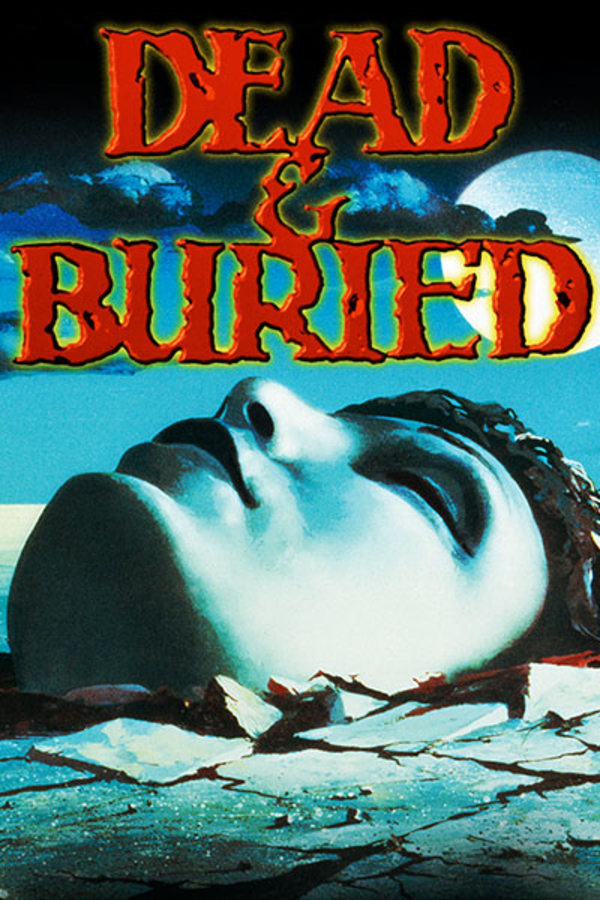 Dead and Buried
Directed by Gary Sherman
In Potter's Bluff, unsuspecting visitors are being brutally murdered by groups of locals. But when the sheriff starts to investigate, he uncovers a dark conspiracy involving voodoo, witchcraft and his own wife! Gary Sherman's Bradbury-esque chiller boasts an impressive horror pedigree, including effects by Stan Winston, a script from the writers of ALIEN, and Robert Englund in a supporting role. But the scary standout is surely WILLY WONKA's Jack Albertson, who delivers a wonderfully wicked performance as the creepy town mortician with some long-buried secrets.
Unsuspecting visitors to a small town are being murdered by groups of locals.
Cast: Robert Englund, James Farentino, Melody Anderson, Jack Albertson
Member Reviews
I Love all the negative reviews...mostly from younger generation I'm sure...anyone that knows about 80's b-horror gore, knows this is a staple of the genre...the young ones don't get it, and that's ok...Love 80's horror...lower budget horror, with fewer special effects are always scarier and more realistic
Fantastic effects and pretty good acting especially form Jack Albertson but the story is pretty weak and predictable and the dialogue is weak as well. The characters aren't developed very well, it's shot dull and the is pretty bad as the movie is only 90 mins and it drags. Some scenes go in for a long time and end up having to point. Some scenes do have a point but go on way to long and could have been cut down. This was originally a novella which makes sense and they probably didn't have enough content to they had to strategy out the concept. But the effects are really good. That Stan Winston knows what he's doingstretch
A fun, clunky story stitched together with plenty of surprising gross bits. Real 80's horror gem!
Not the worst film I've seen, but not one I'll watch again anytime soon. This is definitely a film for a sleepless night, or for those that love picking films apart and discussing cinematography, dialogue, character progression..etc One full skull for "artist" and his children, but a skull deduction for the very predictable ending. 2/5 means watch it if you're bored, or if you get down with bad films. It's full of dishy women, at least.