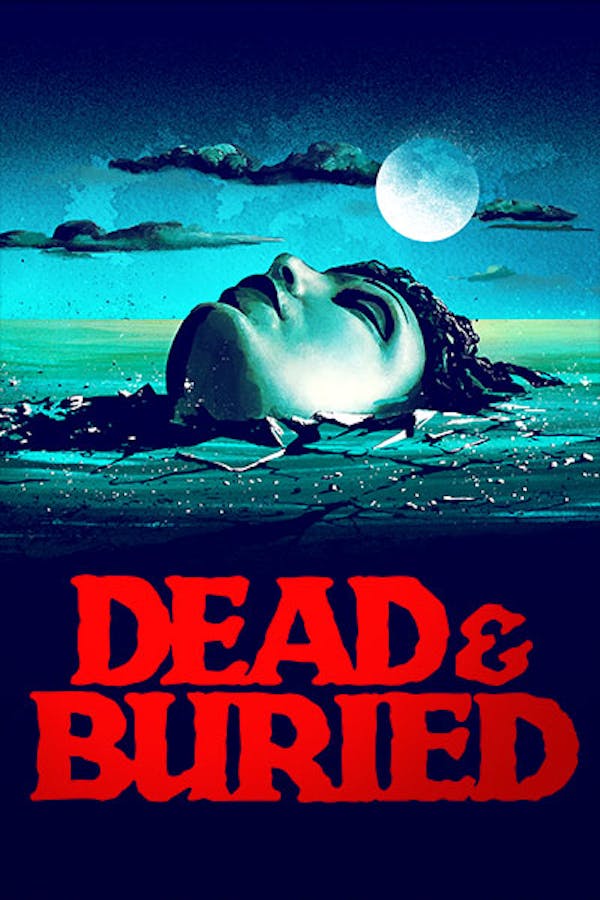 Dead and Buried
Directed by Gary Sherman
In Potter's Bluff, unsuspecting visitors are being brutally murdered by groups of locals. But when the sheriff starts to investigate, he uncovers a dark conspiracy involving voodoo, witchcraft and his own wife! Gary Sherman's Bradbury-esque chiller boasts an impressive horror pedigree, including effects by Stan Winston, a script from the writers of ALIEN, and Robert Englund in a supporting role. But the scary standout is surely WILLY WONKA's Jack Albertson, who delivers a wonderfully wicked performance as the creepy town mortician with some long-buried secrets.
Unsuspecting visitors to a small town are being murdered by groups of locals.
Cast: Robert Englund, James Farentino, Melody Anderson, Jack Albertson
Member Reviews
A surprisingly great film! After hearing it was on the infamous video nasty list, I was expecting the worst, but actually it was a diamond in the rough. Felt like a bit more sophisticated, less gory reanimator. I enjoyed it and recommend for a Sunday film.
Excellent and original. Great story. Great characters. Love this movie.
Brilliant 80s horror, can't believe I missed this! Thought it was a zombie movie from the cover & title though...
Absolutely Fantastic. This is what 80's horror movies are all about. No gimmicks and CGI proper old school honest hard work special effects. This stuff looked to look so REAL when I was kid LOL LOL. Really well done and beautiful little twist at the end. For me I think this has stood the test of time. Rather than a remake perhaps a clean up of the original. Would love to also see extra bits like blu ray today with bloopers and some bios, how they made the props etc
Welcome to Potter's Bluff.