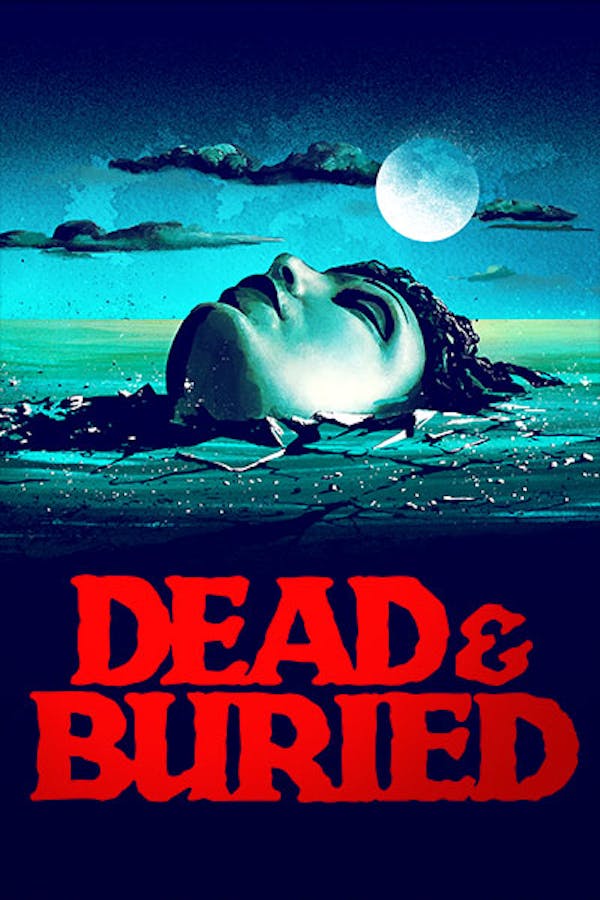 Dead and Buried
Directed by Gary Sherman
In Potter's Bluff, unsuspecting visitors are being brutally murdered by groups of locals. But when the sheriff starts to investigate, he uncovers a dark conspiracy involving voodoo, witchcraft and his own wife! Gary Sherman's Bradbury-esque chiller boasts an impressive horror pedigree, including effects by Stan Winston, a script from the writers of ALIEN, and Robert Englund in a supporting role. But the scary standout is surely WILLY WONKA's Jack Albertson, who delivers a wonderfully wicked performance as the creepy town mortician with some long-buried secrets.
Unsuspecting visitors to a small town are being murdered by groups of locals.
Cast: Robert Englund, James Farentino, Melody Anderson, Jack Albertson
Member Reviews
watch this instead of darklands.& WICKER MAN above all ! true cult film- i mean,these are real cults. Darklands looked a lot like refugee or laid off cirque de Soleil players desperately trying to keep the dream alive,a director who knew nothing of what he filmed( & the writer should be a sacrifice- to good writers),so let this movie& Chris lee&eddie woodward's wicker man be your doorway into cults. not darklands,a so wanna-be flick about cults,just reminded me of my weekends at the Oaktown welding&fire festivals, only those were with truly dark artists, really great industrial music- & yes, horror people,only self abuse distributed,no animal cruelty- fake or not it's just a turn- off. Darklands, probably real animal cruelty- rumours of same on wicker man. but at least they knew what they were filming about- like this movie. small enough town seaside spooky- like the outback & hey, kiwi or outback where is the great Cars that ate Paris ??!!?!
I really actually liked this a lot and I LOVED LOVED LOVED seeing Mr.Englund even if a very minor role.