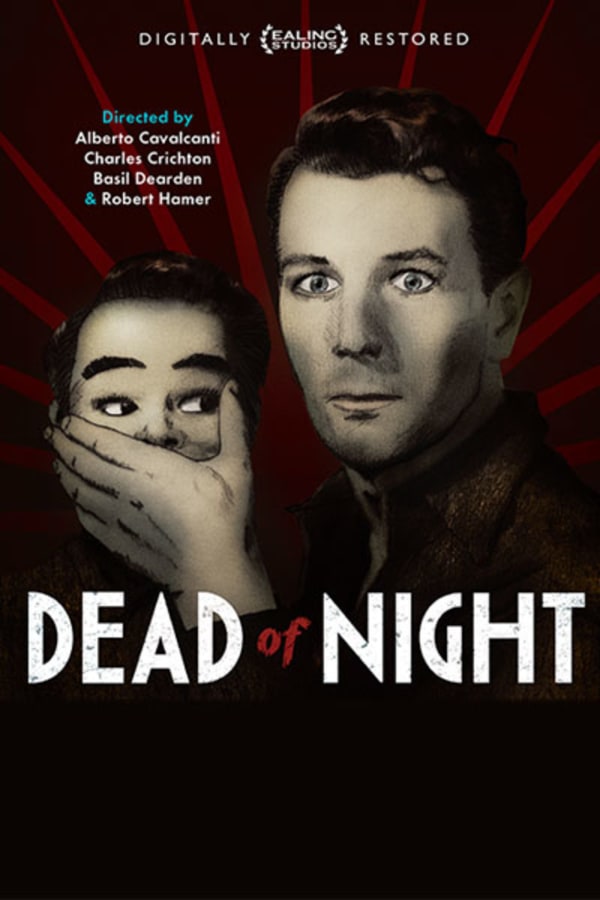 Dead of Night
Directed by Charles Crichton, Alberto Cavalcant, Basil De
DEAD OF NIGHT represented a departure for Ealing from the classic comedy mode and is instead a spooky psychological thriller made up of five chilling ghost stories. An architect visits a country house only to get trapped in a recurring nightmare involving tales of the occult told by fellow guests at the manor. A portmanteau work from four of Ealing's best directors, DEAD OF NIGHT preyed masterfully on the country's post-war fears and paranoia.
The classic horror anthology from Ealing Studios, featuring the birth of the creepy dummy.
Cast: Michael Redgrav, Googie Withers, Mervyn Johns, Basil Radford, Naunton Wayne
Member Reviews
I added this to my list but then it appeared one night on Shudder TV, so I just kind of stumbled into it. Normally, anthology films really appeal to me, so this seemed a natural fit. It was a beautifully made piece of film from some of Ealing's top talent, and the tone is perfectly eerie. The stories let the whole thing down a little, I think, as they were probably more impactful at the time but now seem a bit trite. All around a solid view, but don't expect greatness from it.
An anthology probably most famous for it's final story involving a ventriloquist's dummy, this is an excellent and surprisingly creepy film. The Golf segment is the weakest and probably a nod to Ealing Studios more famous light comedies.
I keep accidentally post my review prematurely. This needs an edit function on the tablet app. Anyway, Highly recommended !
I was about 14 when I first saw this and it made a huge impression on me. It really spoke to my subconscious. Not just meta-physical but also meta-psychological and meta-cinematographical too! I don't want to include spoilers but I'll just say that when you think the stories have got as creepy as possible and all is over...things really kick off. All very good stories, by good directors...even the lightweight golfing story. They were a much loved comedy duo. If it had been made in the 60s they might have had Morecombe and Wise in the roles. I was happy for the light relief. A film that makes use of monochrome, deep shadows, camera angles,