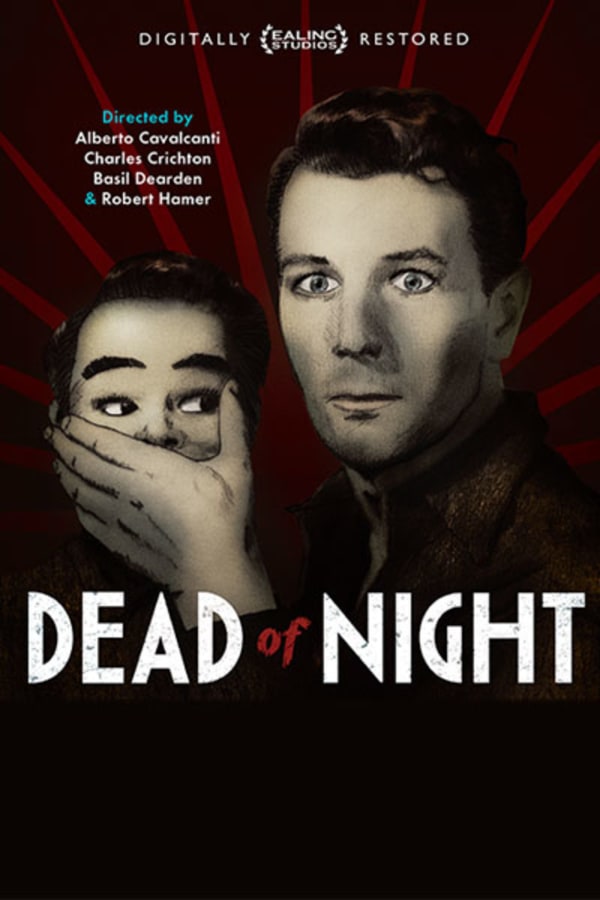 Dead of Night
Directed by Charles Crichton, Alberto Cavalcant, Basil De
DEAD OF NIGHT represented a departure for Ealing from the classic comedy mode and is instead a spooky psychological thriller made up of five chilling ghost stories. An architect visits a country house only to get trapped in a recurring nightmare involving tales of the occult told by fellow guests at the manor. A portmanteau work from four of Ealing's best directors, DEAD OF NIGHT preyed masterfully on the country's post-war fears and paranoia.
The classic horror anthology from Ealing Studios, featuring the birth of the creepy dummy.
Cast: Michael Redgrav, Googie Withers, Mervyn Johns, Basil Radford, Naunton Wayne
Member Reviews
This film is brilliant and the Weimar Cinema - esque, nightmarish final scene which links the whole anthology must have inspired so many directors since. So happy that Shudder is including this.
An anthology classic from Ealing that inspired later films like Tales From The Crypt and The Vault Of Horror from Amicus. As with those films there are stronger and weaker stories, but as a piece of film history it's a gem of horror, British and portmanteau cinema.
It was a treat to see this quaint Ealing film. A very, very tame and light film, but a curio worthy of a viewing never the less.