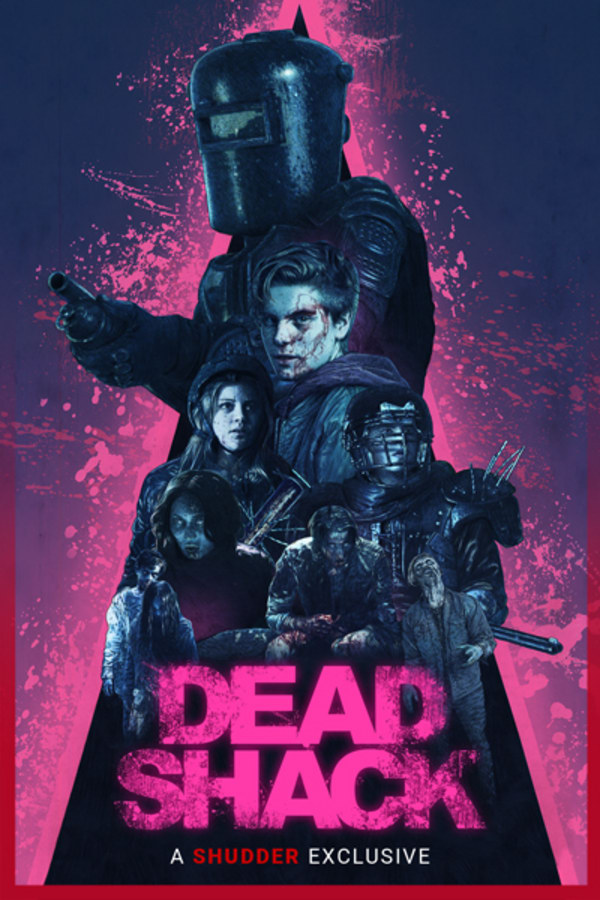 Dead Shack
Directed by Peter Ricq
On a weekend getaway at a rundown cottage in the woods, a 14-year-old teen, his crude best friend, and his best friend's fearless older sister will have to grow up, work together, and save their hard-partying parents from their predatory cabin neighbor intent on feeding them all to her undead family. A SHUDDER EXCLUSIVE. Contains strong language, violence and gore.
While staying at a run-down cabin in the woods, three children must save their parents from the neighbour who intends to feed them to her undead family.
Cast: Cameron Andres, Lizzie Boys, Hannah Rochelle Burr
Member Reviews
What did I just waste an entire 81 minutes watching? No story no acting no special effects no payoff no raison d'etre. Just plain stupid.
Not a single likable character. Not a single piece of interesting dialogue. Not a single original idea. Not a single plausible moment. Not a single good thing to say about this steaming mess of dog doo. I watched it in bed late at night hoping it would put me to sleep. Instead, I found myself extremely frustrated at how annoyed I was and unfortunately made it to the ugly end. I swear that Shudder is weighting the reviews to skew positive. So many terrible movies get far more positive than negative reviews. Also, it's sacrilege to compare this piece of poo to Tucker And Dale which is an easy five skulls.
Pretty good horror comedy along the lines of Tucker and Dale. Worth a watch.
I was pretty annoyed by the characters and felt the film dragged and this movie was lousy with DHMD (dumb horror movie decisions. But i did get into it once the actul zombie stuff happened and it did make me feel thanks to the actinh