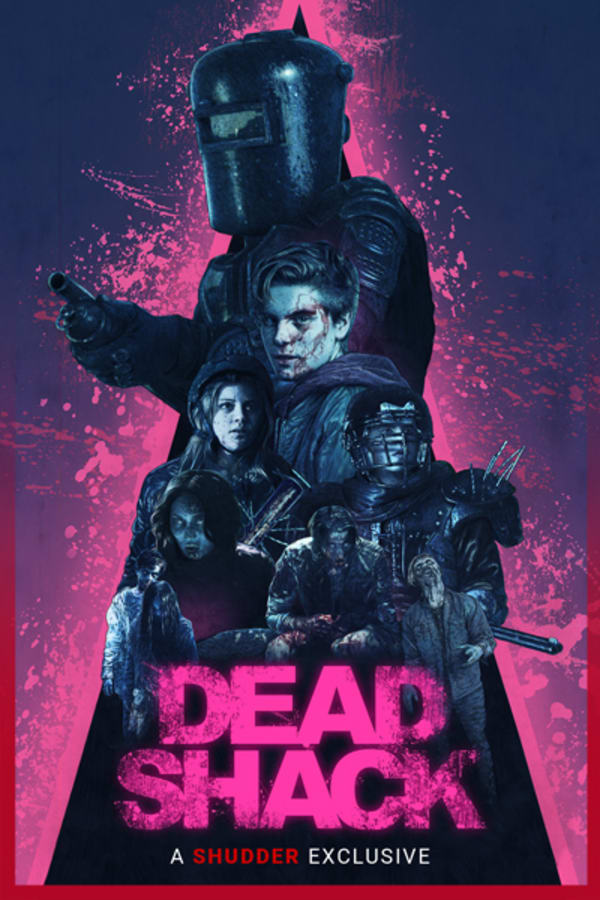 Dead Shack
Directed by Peter Ricq
On a weekend getaway at a rundown cottage in the woods, a 14-year-old teen, his crude best friend, and his best friend's fearless older sister will have to grow up, work together, and save their hard-partying parents from their predatory cabin neighbor intent on feeding them all to her undead family. A SHUDDER EXCLUSIVE. Contains strong language, violence and gore.
While staying at a run-down cabin in the woods, three children must save their parents from the neighbour who intends to feed them to her undead family.
Cast: Cameron Andres, Lizzie Boys, Hannah Rochelle Burr
Member Reviews
Not Terrible. The one Kid Does his best Christian Slater impersonation throughout the movie.
Totally awesome. Well worth the watch. Funny. Not cheesy. Gory. Good time killer movie.
ok ok. it not make me laugh. unfortunately
ever hate-watch a movie, or watch one on fast-forward because it made you angry? Then this is the one for you. While Lauren Holly is awesome, this movie is awful. The characters are awful, you should be able to identify with someone in a film or at least be sympathetic to them, especially in a horror film, but I really hated all of them.