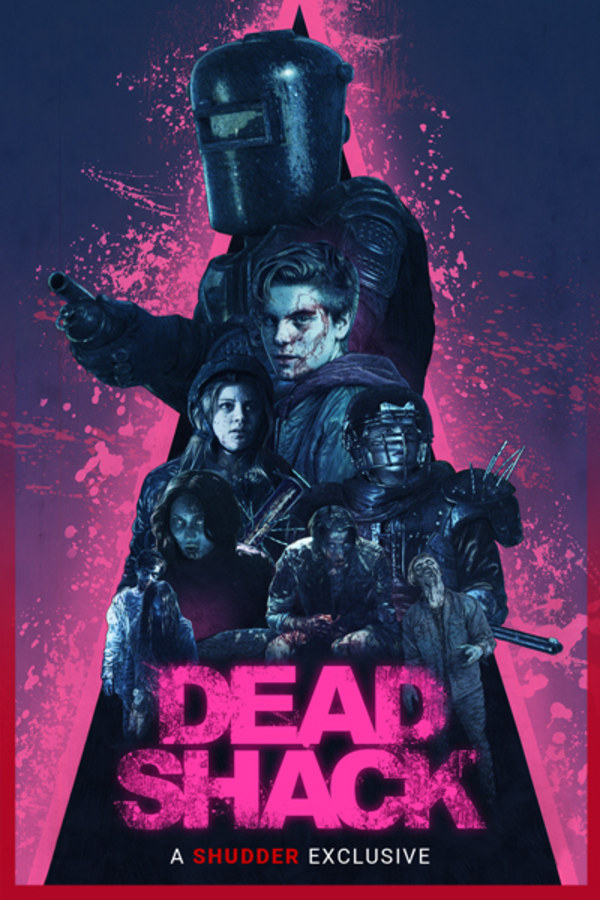 Dead Shack
Directed by Peter Ricq
On a weekend getaway at a rundown cottage in the woods, a 14-year-old teen, his crude best friend, and his best friend's fearless older sister will have to grow up, work together, and save their hard-partying parents from their predatory cabin neighbor intent on feeding them all to her undead family. A SHUDDER EXCLUSIVE. Contains strong language, violence and gore.
While staying at a run-down cabin in the woods, three children must save their parents from the neighbour who intends to feed them to her undead family.
Cast: Cameron Andres, Lizzie Boys, Hannah Rochelle Burr
Member Reviews
It's rare to find a great comedy horror film (that you haven seen before). This one was cheeky, gory, well-shot. Refreshing surprise. Then after you watch it, the credits roll and you realize Lauren Holly plays the neighbor lady?! The scariest part of this film is how much Botox has been injected into her face. Definitely recommend this watch!
It knows what it is! I had no expectations, but it did deliver. The dialogue was cheesy, yet charming and I did care about the characters in the end. A nice horror-comedy blend. The gore was amazing! Check it out if you liked Wyrmwood or Dead Snow but wanted a light-hearted zombie movie.
It has some funny moments and the story was good, it's worth a watch
We get it. You have a drone.