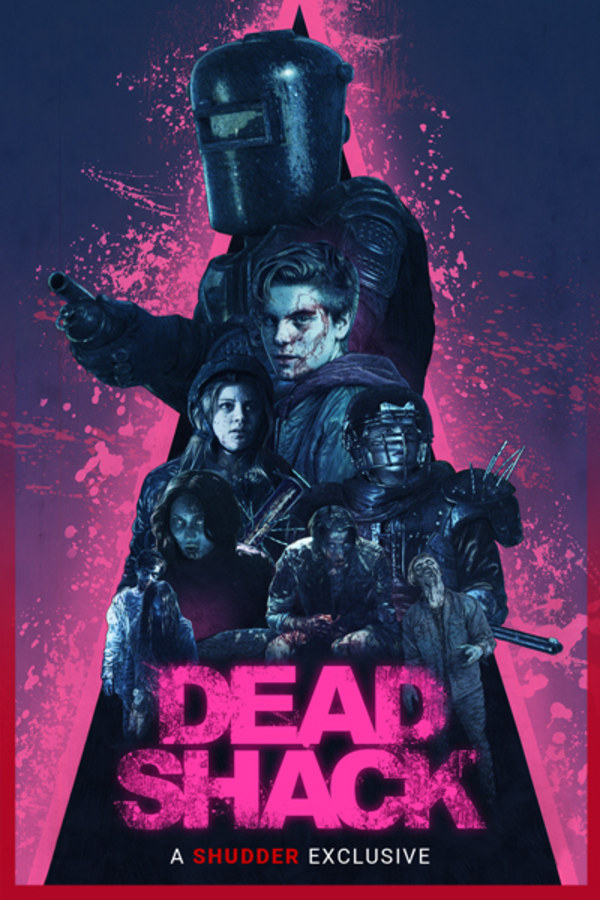 Dead Shack
Directed by Peter Ricq
On a weekend getaway at a rundown cottage in the woods, a 14-year-old teen, his crude best friend, and his best friend's fearless older sister will have to grow up, work together, and save their hard-partying parents from their predatory cabin neighbor intent on feeding them all to her undead family. A SHUDDER EXCLUSIVE. Contains strong language, violence and gore.
While staying at a run-down cabin in the woods, three children must save their parents from the neighbour who intends to feed them to her undead family.
Cast: Cameron Andres, Lizzie Boys, Hannah Rochelle Burr
Member Reviews
Surprisingly good. The movie is campy af but takes that in stride and plays off of it. I enjoyed it.
Great small zombie flick.
The acting is the worst 🤦🏾‍♂️ better actors better movie
That was freakin awesome!! How refreshing, a new storyline!! Loved all the characters. Had funny moments, but made it more real. I enjoyed this movie.
Pretty good. Entertaining. And the dad looks just like Sergeant Miles (google accordingly if you dare). Nice to see Lauren Holly in a zombie flick. Fun witty banter between the family. I probably won't watch it again but it was still a fun ride.