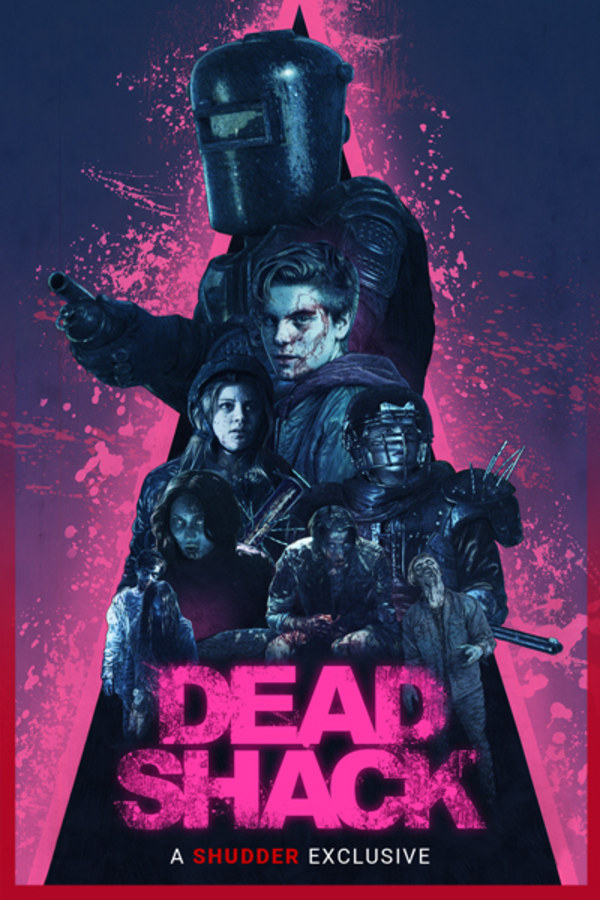 Dead Shack
Directed by Peter Ricq
On a weekend getaway at a rundown cottage in the woods, a 14-year-old teen, his crude best friend, and his best friend's fearless older sister will have to grow up, work together, and save their hard-partying parents from their predatory cabin neighbor intent on feeding them all to her undead family. A SHUDDER EXCLUSIVE. Contains strong language, violence and gore.
While staying at a run-down cabin in the woods, three children must save their parents from the neighbour who intends to feed them to her undead family.
Cast: Cameron Andres, Lizzie Boys, Hannah Rochelle Burr
Member Reviews
Damnit Collin Close the Door. Well what if the cannibal lady is in here waiting for me to close the door so she can friggen murder me? You think about that Lisa? No you didnt, cause you didnt finish highschool.
Fun movie, worth the watch.
Pretty good I enjoyed it acting was decent had a lot of practical effects
He fell asleep 20 mins in... and I was annoyed by the many drone shots at the beginning with little character dialogue. It gets better and overall it was watchable and entertaining.
movie was dumb....it was a good story line but who ever wrote the script did not do a very good job ....ive seen B movies with comedy ...but the comedy didnt land and the characters were annoyinf as hell