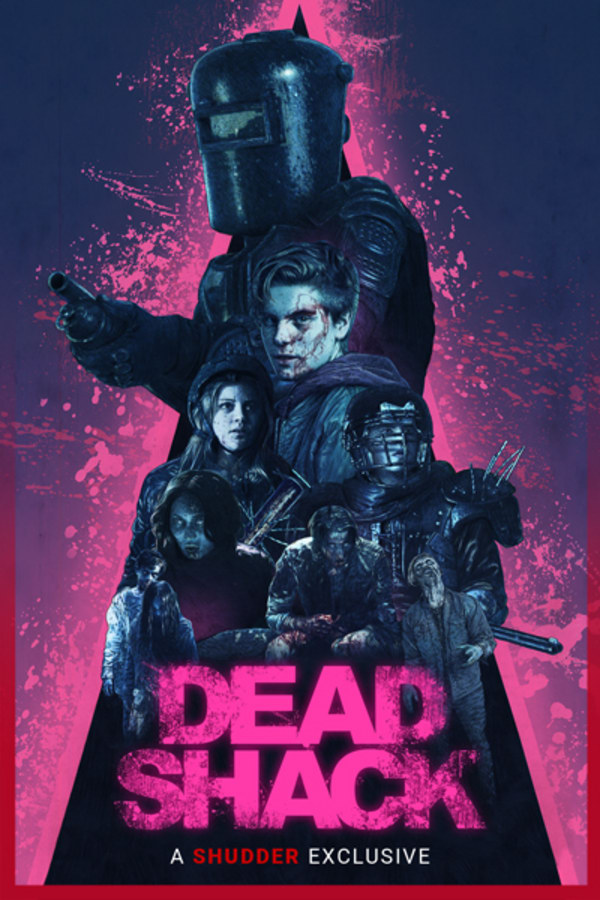 Dead Shack
Directed by Peter Ricq
On a weekend getaway at a rundown cottage in the woods, a 14-year-old teen, his crude best friend, and his best friend's fearless older sister will have to grow up, work together, and save their hard-partying parents from their predatory cabin neighbor intent on feeding them all to her undead family. A SHUDDER EXCLUSIVE. Contains strong language, violence and gore.
While staying at a run-down cabin in the woods, three children must save their parents from the neighbour who intends to feed them to her undead family.
Cast: Cameron Andres, Lizzie Boys, Hannah Rochelle Burr
Member Reviews
Loved it was so good. A must watch even more then once.
Very entertaining and funny. Great flick.
This is a great comedy horror movie , definitely more for the horror fans that enough a good laugh here & there.
This movie made Hills Have Eyes Two look good, at least that movie had a shit man barbarian. If there was only one movie left in the world I wouldn't recommend this. Character dialog is very immature and poorly written and upsetting I'd give it a 1, plot only gets a 2 because I'm generous. Most funny part was when the the 00 ought buck was bouncing off the car leaving no damage. There was some unexpected humor however not worth grinding your teeth over. I feel Shudder is spoofing the ratings on many of their titles...
funny good to have a laugh