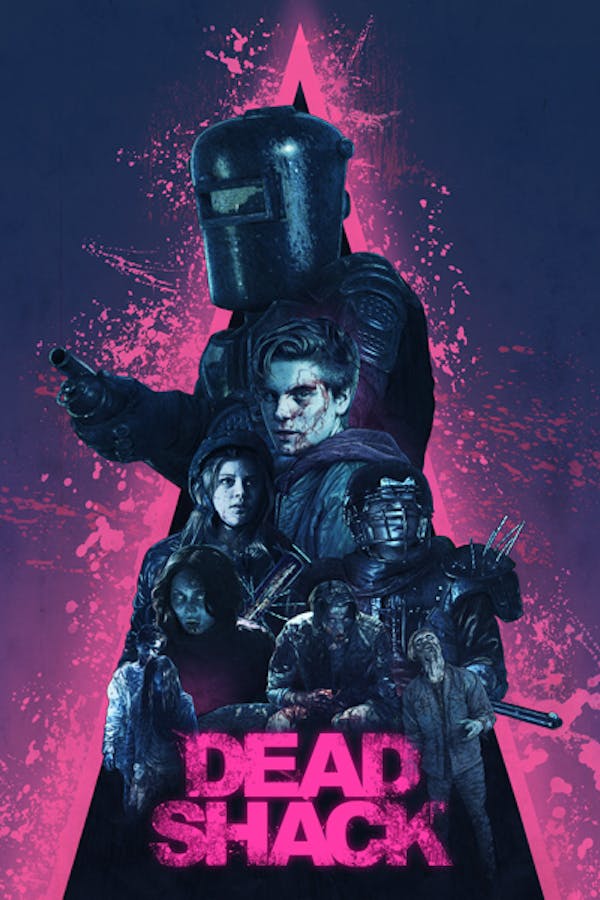 Dead Shack
Directed by Peter Ricq
On a weekend getaway at a rundown cottage in the woods, a 14-year-old teen, his crude best friend, and his best friend's fearless older sister will have to grow up, work together, and save their hard-partying parents from their predatory cabin neighbor intent on feeding them all to her undead family. Contains strong language, violence and gore.
While staying at a run-down cabin in the woods, three children must save their parents from the neighbour who intends to feed them to her undead family.
Cast: Cameron Andres, Lizzie Boys, Hannah Rochelle Burr
Member Reviews
I LOVE CANADIAN horror movies. The plot is always good, the Director rocks , the actors did it as if they have done it 100 times before, it was so good the as for the thrill, blood and gore just plenty to fill your boots. I truly think are not only polite but they sure know,how to throw a kicker of a horror movie!
A great horror comedy! Lots of gore and laughs, the dad is hilarious