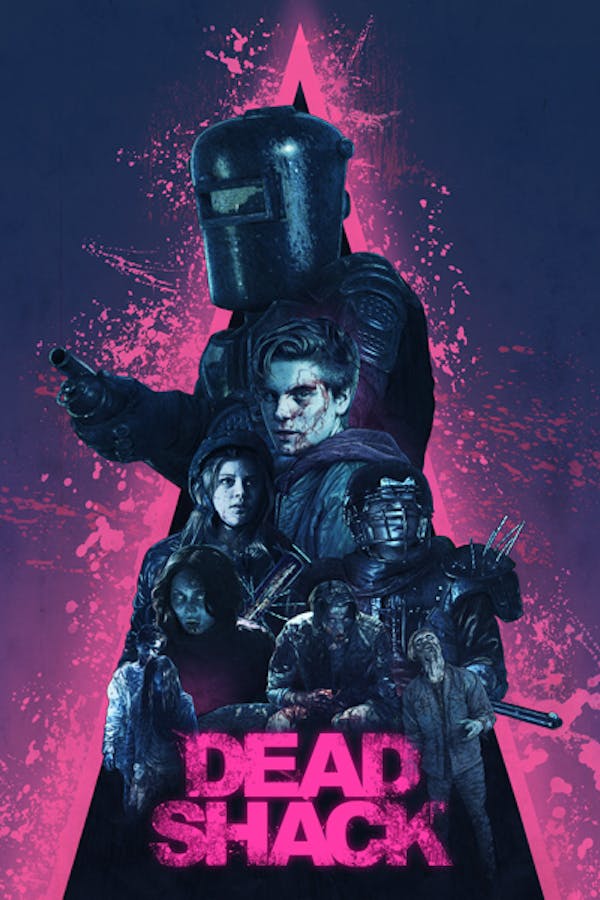 Dead Shack
Directed by Peter Ricq
On a weekend getaway at a rundown cottage in the woods, a 14-year-old teen, his crude best friend, and his best friend's fearless older sister will have to grow up, work together, and save their hard-partying parents from their predatory cabin neighbor intent on feeding them all to her undead family. Contains strong language, violence and gore.
While staying at a run-down cabin in the woods, three children must save their parents from the neighbour who intends to feed them to her undead family.
Cast: Cameron Andres, Lizzie Boys, Hannah Rochelle Burr
Member Reviews
I gave 2 skulls because I'm cool. But this movie is reeaaaaally bad ahaha
this was a fun movie. its not super elaborate or deep but it was still a good movie to just hangout and watch. plus it was filmed really close to where i live, so that was cool, for me, haha.
This is a comedy- be warned. Some very funny writing here, a few really good jokes. Maybe a few too many jokes but honestly I laughed a lot . Acting is decent too- loved the Dad. It's not scary , but worth a watch .