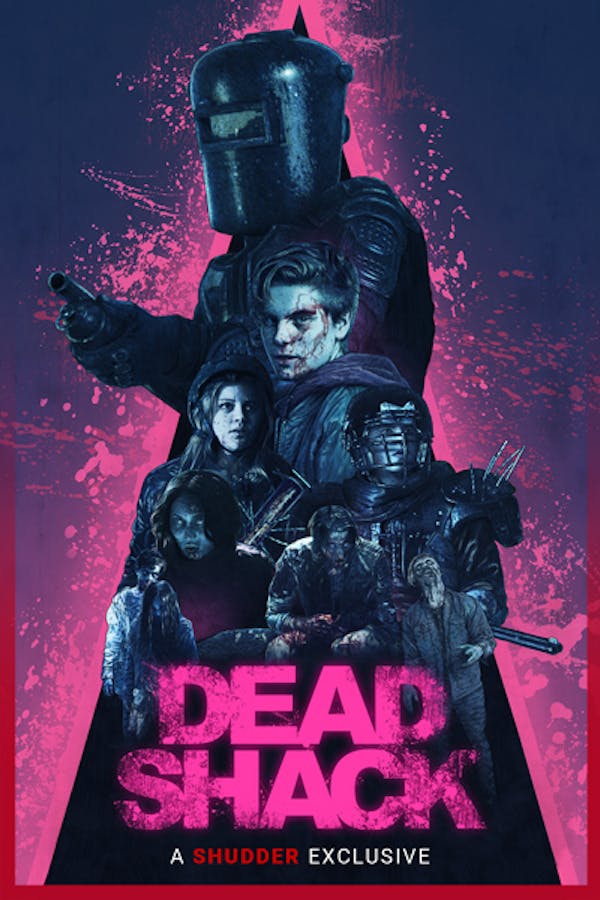 Dead Shack
Directed by Peter Ricq
On a weekend getaway at a rundown cottage in the woods, a 14-year-old teen, his crude best friend, and his best friend's fearless older sister will have to grow up, work together, and save their hard-partying parents from their predatory cabin neighbor intent on feeding them all to her undead family. A SHUDDER EXCLUSIVE. Contains strong language, violence and gore.
While staying at a run-down cabin in the woods, three children must save their parents from the neighbour who intends to feed them to her undead family.
Cast: Cameron Andres, Lizzie Boys, Hannah Rochelle Burr
Member Reviews
That ended up being a lot better than I expected. I particularly liked the relatively realistic, non-action star reactions to being in this sort of situation. It's nice to see people freaking out in a way that seems fairly reasonable for the circumstances, rather than being over- or under-done. Also, speaking as someone who lives in a trailer park, I have absolutely spent time drinking with people who would behave exactly like the dad does here.
Amazing movie. Great sound, soundtrack, kept me entertained throughout the movie. A few instances where the murderer could have been a bit more extreme or rational thinking but overall didn't kill the vibe and or mood. Easy 9/10
A good movie for what it is, a goofy horror comedy.