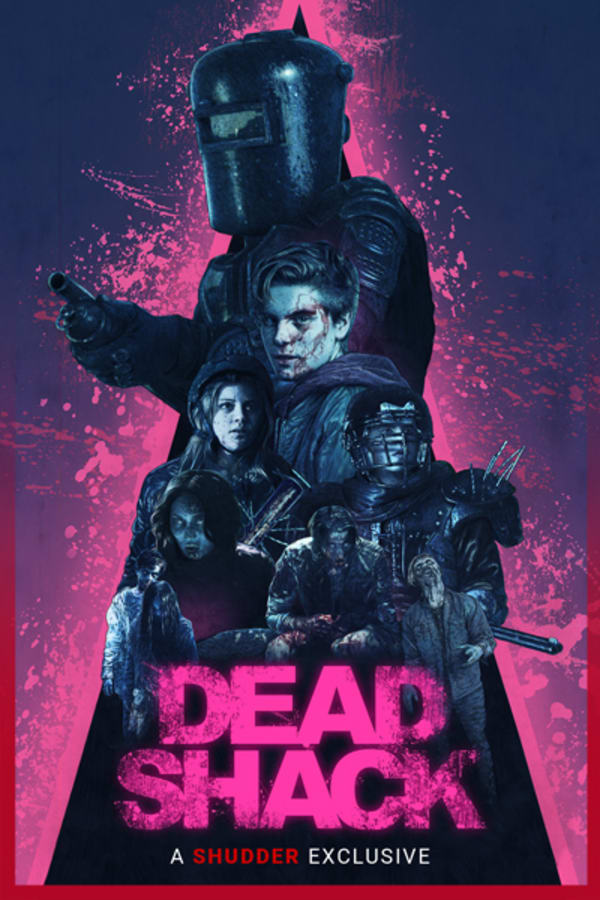 Dead Shack
Directed by Peter Ricq
On a weekend getaway at a rundown cottage in the woods, a 14-year-old teen, his crude best friend, and his best friend's fearless older sister will have to grow up, work together, and save their hard-partying parents from their predatory cabin neighbor intent on feeding them all to her undead family. A SHUDDER EXCLUSIVE. Contains strong language, violence and gore.
While staying at a run-down cabin in the woods, three children must save their parents from the neighbour who intends to feed them to her undead family.
Cast: Cameron Andres, Lizzie Boys, Hannah Rochelle Burr
Member Reviews
Liked the chemistry between the characters. Great zom com.
"Whats up with the crack babies ?!?!" lmfao . 😂😂😂 Stupid Kids...Good movie! enjoyable !
Fun zombie horror comedy. Kind of fizzles out about halfway through. But still enjoyable.
This is definitely not a masterpiece there's a lot of on answered questions in this film but it's not a bad way to spend a lazy Sunday night before heading back to work on Monday.