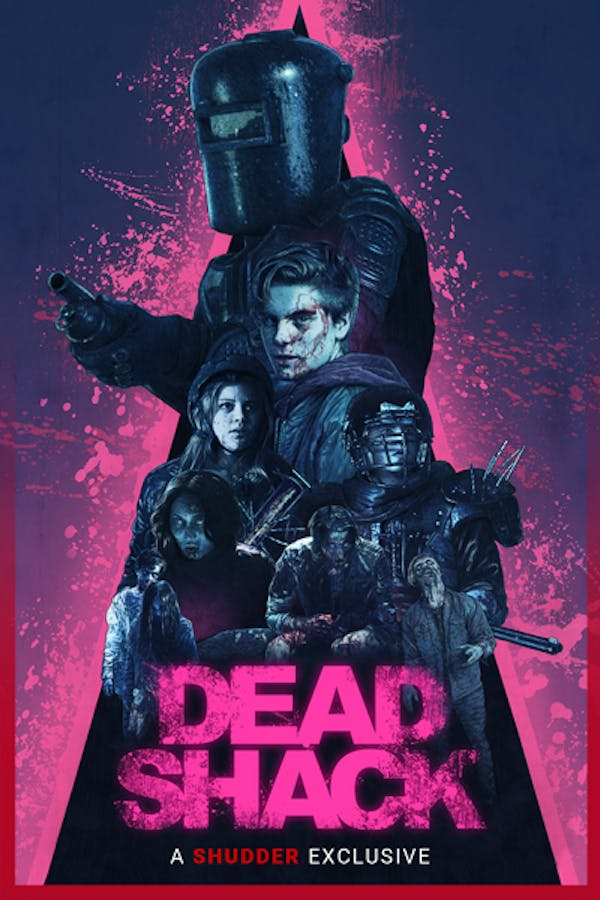 Dead Shack
Directed by Peter Ricq
On a weekend getaway at a rundown cottage in the woods, a 14-year-old teen, his crude best friend, and his best friend's fearless older sister will have to grow up, work together, and save their hard-partying parents from their predatory cabin neighbor intent on feeding them all to her undead family. A SHUDDER EXCLUSIVE. Contains strong language, violence and gore.
While staying at a run-down cabin in the woods, three children must save their parents from the neighbour who intends to feed them to her undead family.
Cast: Cameron Andres, Lizzie Boys, Hannah Rochelle Burr
Member Reviews
pretty campy. in a good way.
Good movie.needed more storyline. and i didn't like kill the dad. hurting him yes but killing him no. i hate when everything isn't answered. but will tell friend's and family to checkit out.
I really enjoyed this movie I really like the story and the characters did great. I would recommend it to my friends
The vulgarity of the kids and immaturity of the parents gets frustrating quick. Story and directing was good. One does have to wait for the last 30ish minutes to see any action.
You can tell they had fun making this! Hilarious kid-driven gore fest, with Monster Squad vibes. Will watch repeatedly just for drunk dad scenes.