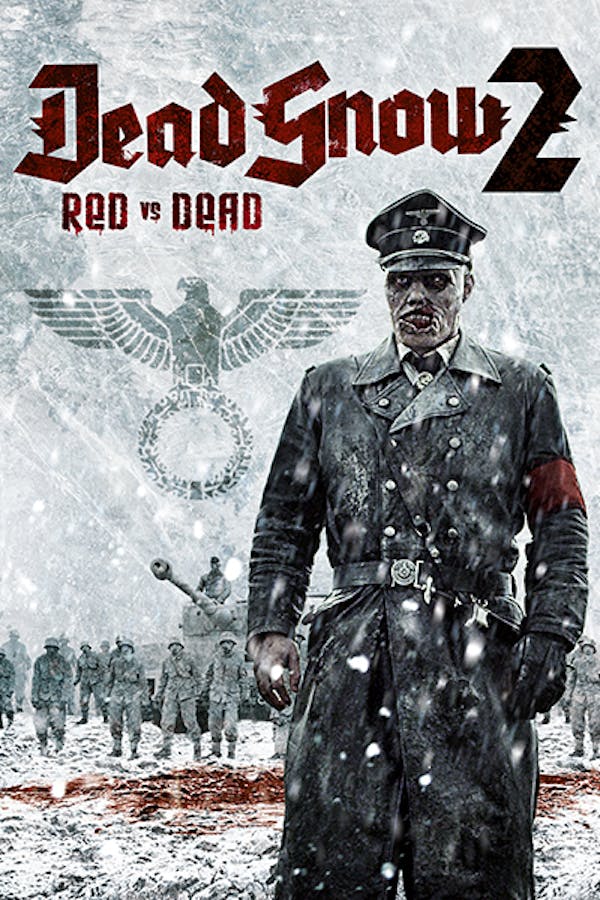 Dead Snow 2: Red vs Dead
Directed by Tommy Wirkola
Having crashed his car after fleeing the ski lodge where his friends were brutally murdered by General Herzog and his squadron of Nazi zombies, Martin wakes up in hospital attempting to convince the local authorities that he is not responsible for their deaths. Little do they know the undead fascists are very much still 'living' and marching on the town and what's worse, they have a tank! With time running out it's up to Martin and his new American allies to save the town from total annihilation and defeat Herzog and his men once and for all.
The survivor of a squadron of Nazi zombies finds out they're still marching in this splatter sequel.
Cast: Vegar Hoel, Martin Starr, Orjan Gamst, Jocelyn DeBoer
Member Reviews
I loved the first film, although this doesn't quite live up to it it's still a cracking silly bloody gory slice of fun.
Better than the first one. Worth watching for the last scene alone
Absolutely stupid but I love it. Hope there will be a new one in the future.
i love this movie, is so dumb and it knows it
Hilarious, mad, stupid, gory - perfect!!!!