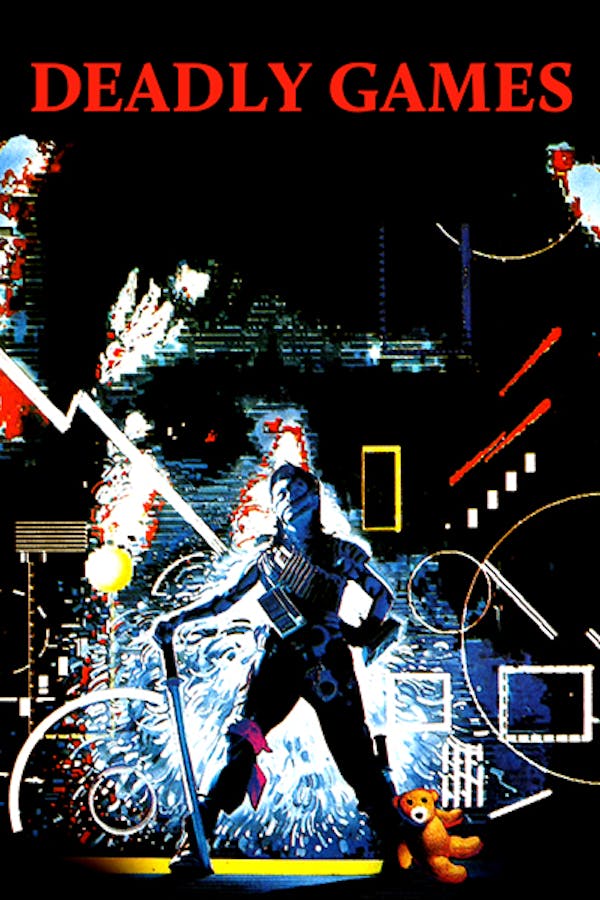 Deadly Games (aka Dial Code Santa Claus)
Directed by Rene Manzor
Thomas is nine years old. He is a little genius and he believes in Santa Claus. December 24th, midnight. Hidden, Thomas waits for Saint Nick, but he is about to experience the most frightening night of his entire life. Previously only available via bootleg, this Christmas horror gem made a year before Home Alone is stylish, bloody and now fully restored.
Nine year-old Thomas waits for Santa Claus. But he's about to experience the most frightening night of his entire life.
Cast: Patrick Floersheim, Alain Musy, Brigitte Fossey, Louis Ducreux, François-Eric Gendron
Member Reviews
Badass. Truly a darker "Home Alone". Real creep of a bad guy. Unpredictable. Fulci fans keeps an eye out for a small "Conquest" poster in the kid's room, along with Critters.
Very French, if you like that Yule love this. More of a eccentrically funny Christmas flick, than a horror movie.
Tense. Ridiculously weird soundtrack. Still has that Christmas cheer.
This movie is amazing and I love it. It's easy to get caught up in the suspense, and the evil Santa seems truly evil! It's a true Christmas classic.
Very dated. It did have great production value - for it's time - I'm nostalgic for the days when they actually spent money on sets and choreographed the shots. Something happens after "Santa" comes down the chimney which will turn a lot people off. The fact that it takes place in a huge mansion with hidden rooms and "state of the art" technology is a cop out. Macaulay used his own ingenuity.