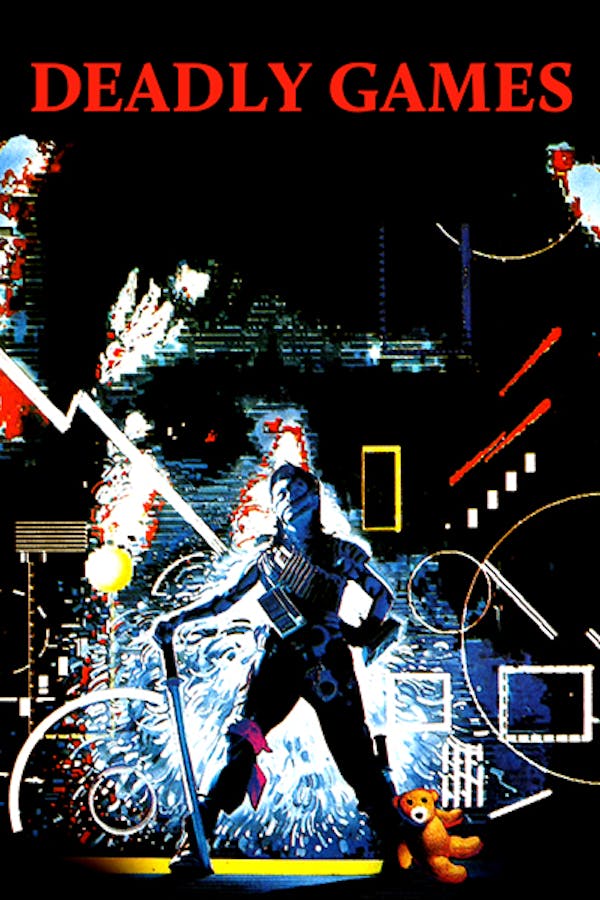 Deadly Games (aka Dial Code Santa Claus)
Directed by Rene Manzor
Thomas is nine years old. He is a little genius and he believes in Santa Claus. December 24th, midnight. Hidden, Thomas waits for Saint Nick, but he is about to experience the most frightening night of his entire life. Previously only available via bootleg, this Christmas horror gem made a year before Home Alone is stylish, bloody and now fully restored.
Nine year-old Thomas waits for Santa Claus. But he's about to experience the most frightening night of his entire life.
Cast: Patrick Floersheim, Alain Musy, Brigitte Fossey, Louis Ducreux, François-Eric Gendron
Member Reviews
Hell Yes Kevin McCallister has got nothing on Thomas de Fremont! This kid is hardcore as hell and as far as killer Santa's go this guy is a new level of disturbed. What's more the film is gorgeously shot and really nails the cat and mouse dynamic. I seriously wondered how far this movie would go and needless to say I was not disappointed. Seriously see this one this Christmas!!!
Most bizarre/badass xmas movie I've ever seen. Side note, best house ever.
deadly games was more realistic version of home alone with smarter bad guy and much more in-depth characters. if any movie deserved two sequels it was this one.
Pay no heed to the the snobs who think they are top critics because they got an A in their English courses in college. Some people are looking for reasons to not like movies to convince themselves that they are cool hipsters. This movie was made before Home Alone and much more realistic because the villain was intelligent. The actors were very convincing with their expressions (especially the boy).