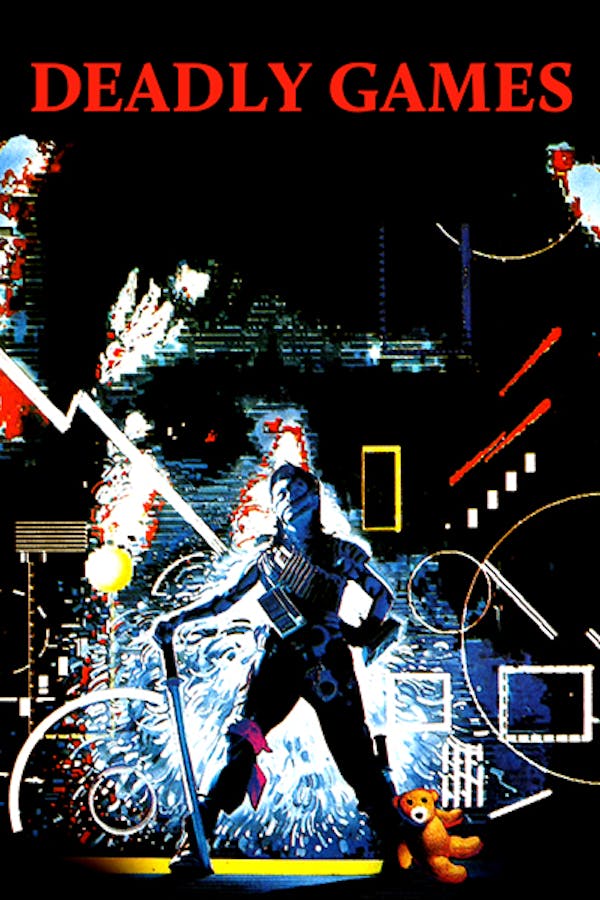 Deadly Games (aka Dial Code Santa Claus)
Directed by Rene Manzor
Thomas is nine years old. He is a little genius and he believes in Santa Claus. December 24th, midnight. Hidden, Thomas waits for Saint Nick, but he is about to experience the most frightening night of his entire life. Previously only available via bootleg, this Christmas horror gem made a year before Home Alone is stylish, bloody and now fully restored.
Nine year-old Thomas waits for Santa Claus. But he's about to experience the most frightening night of his entire life.
Cast: Patrick Floersheim, Alain Musy, Brigitte Fossey, Louis Ducreux, François-Eric Gendron
Member Reviews
Kevin Mccallistar ain't got nothing on this kid!
I LOVED this movie! You can't help but like the little boy, he's adorable from the moment he hits the screen, and the fact that he openly loves his family so much is a plus. The "killer Santa" was really creepy, it was almost like a little kid in a grown man's body and unfortunately the "kid" had no control over his anger. I loved how hard this kid fought, the theme was obviously about becoming a man as hinted at repeatedly by the music and the shot of his father's boots by the fireplace. Yes, the death of the pup was ugly and I too hate seeing the dog die but it wasn't gratuitous it was a dog who unfortunately died trying to save his human.
Goddamnit. Happy Birthday Christmas.
This movie was really great! It's home alone, Horror edition! With the exception of the doggy getting taken out, overall it was good. Classic Christmas Horror!