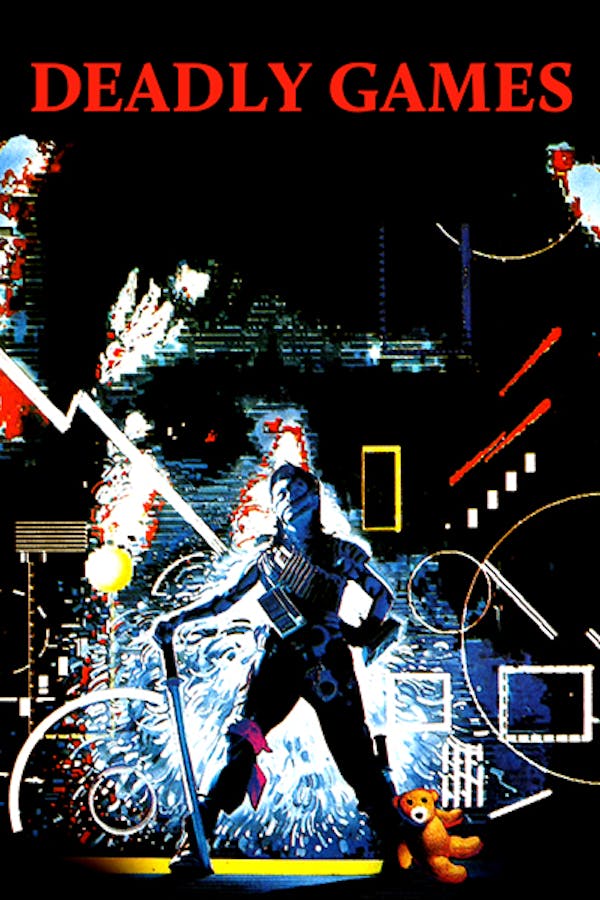 Deadly Games (aka Dial Code Santa Claus)
Directed by Rene Manzor
Thomas is nine years old. He is a little genius and he believes in Santa Claus. December 24th, midnight. Hidden, Thomas waits for Saint Nick, but he is about to experience the most frightening night of his entire life. Previously only available via bootleg, this Christmas horror gem made a year before Home Alone is stylish, bloody and now fully restored.
Nine year-old Thomas waits for Santa Claus. But he's about to experience the most frightening night of his entire life.
Cast: Patrick Floersheim, Alain Musy, Brigitte Fossey, Louis Ducreux, François-Eric Gendron
Member Reviews
Pay no heed to the the snobs who think they are top critics because they got an A in their English courses in college. Some people are looking for reasons to not like movies to convince themselves that they are cool hipsters. This movie was made before Home Alone and much more realistic because the villain was intelligent. The actors were very convincing with their expressions (especially the boy).
The movie is all over the place. An interesting idea that wasn't executed very well.
BEWARE: FAMILY DOG IS KICKED AND STABBED TO DEATH. One word that comes to mind regarding this movie: weird. I'm not sure the director ever determines what he wanted this film to be. Sometimes, it's a family drama. Sometimes, it's a kids' "Home Alone" movie. Sometimes, it's a horror movie. And the cheesy music makes things even more confusing. The protagonist, a little French boy with a terrible mullet, is not likable. In fact, he's kind of a dick. His Grandpa seems to be a nice fella. But the kid's mother is awful: Who works all night on Christmas Eve, leaving her son and father at home? I guess the only thing I really liked about this movie was the actor who plays Santa Claus. His facial expressions and squealing laughter make him a pretty good nutcase.
If John Rambo and John McClane had a love child, Thomas would be the result. This kid doesn't have Christmas memories, he gets flashbacks. This is definitely being added to the Christmas watchlist this year.