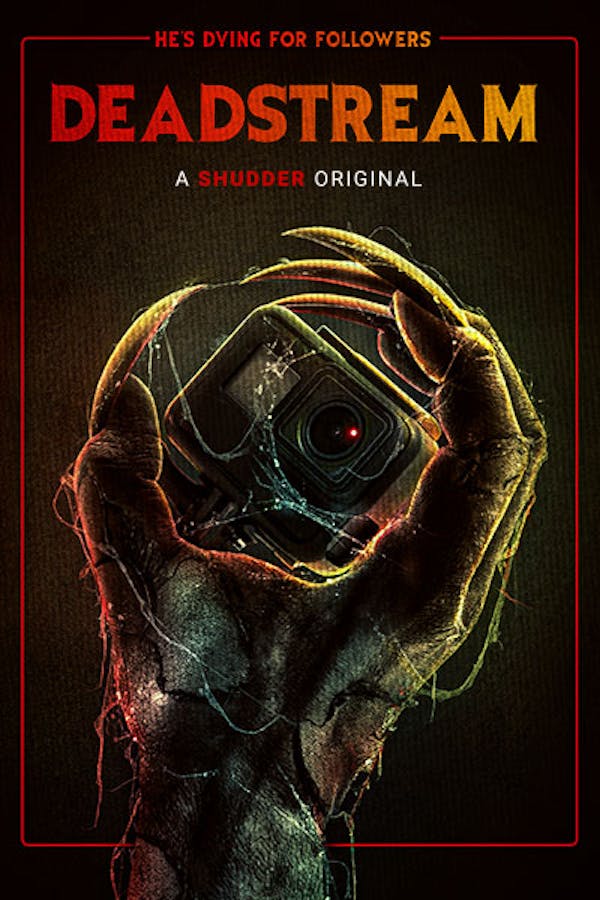 Deadstream
Directed by Joseph Winter, Vanessa Winter
Deadstream follows a disgraced internet personality who tries to win back his followers by livestreaming himself at an abandoned haunted house. When he accidentally unleashes a vengeful spirit, his comeback event becomes a real-time fight for his life. A SHUDDER ORIGINAL
In this audacious box of horrors, an internet personality tries to win back followers by livestreaming himself in a haunted house.
Cast: Joseph Winter, Melanie Stone
Member Reviews
This is a super fun movie, scary and funny moments and I loved it. Somthing different and definitely worth a watch :D
The Last Broadcast meets Evil Dead 2, fun for most
Solid flick. Fun take on the found footage genre.
It was alright. More "funny" than scary, personally the main character was too good at being annoying and it took me out of the vibe.. worth a watch for something different I guess.