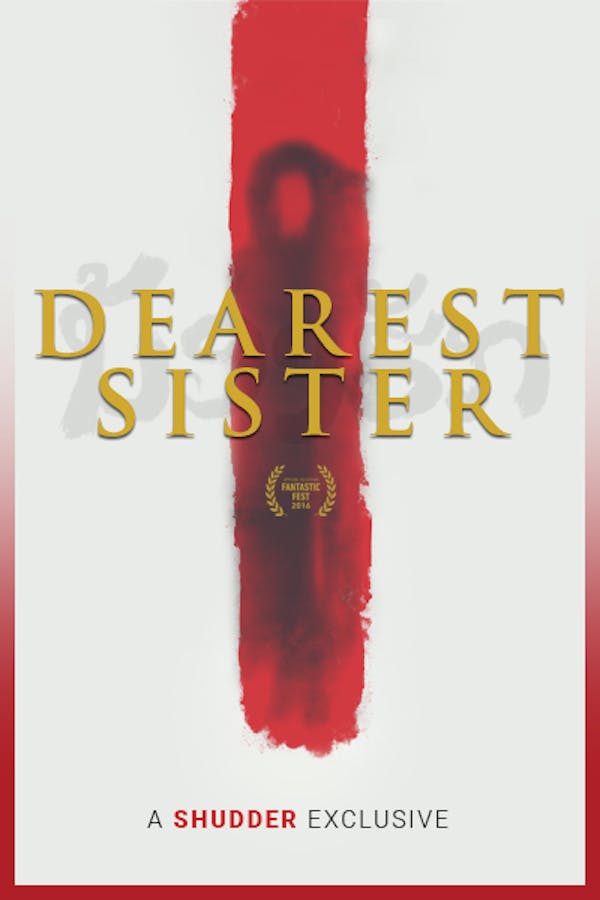 Dearest Sister
Directed by Mattie Do
A young woman named Nok is sent to care for Ana, a blind relative who's been having scary supernatural visitations. Nok tries her best to keep the ghosts from harming her "dearest sister", until she realizes the spirits tell Ana winning lottery numbers that Nok can use to rise above her station. As Nok and Ana's relationship changes, director Mattie Do quietly shifts the horror from ghouls to greed, capitalism and the class divide. Laos' only horror director and female filmmaker vaults into the ranks of the world's best new horror makers with her powerful second feature. A SHUDDER EXCLUSIVE Contains strong language, violence and gore.
A Laotian woman is sent to care for a blind cousin who's been having scary supernatural visitations.
Cast: Amphaiphun Phommapunya, Vilouna Phetmany, Tambet Tuisk
Member Reviews
Excellent morality play in a house of troubles. Oh and nice end credits :)
One of those movies that remind you of reality rather than allowing you to escape from it.
Hella good actually. Strange story but compelling
So so. There should be a 2.5 rating lol. Not really good and not really bad. Just slightly entertaining in that I wanted to see how the good girl went to bad girl with a vengeance. Parts made me cringe at the naïveté of Nok, but how quickly she became street smart in her revenge. Portrayed white European men as sleazy with no ethics, same time as truly loving his Lao wife. Contradictory. This while showing how Nok started out as innocent with good intentions, then turned revengeful after dishonesty of her own making. The turn of events and character is actually what kept me watching. Soooo 2.5.
well that was some of the most convoluted nonsensical bunch of garbage i have ever had the displeasure of watching. so the ghosts just stopped by to give the winning lottery numbers to the little cousin so she can go shopping?? just absolutely the stupidest crap i have ever seen. what are you people giving it such high ratings?? did you even watch the movie? or did you just see that its a foreign film and give it an automatic positive rating. because its obvious you didnt watch it because if you had, you most likely wouldnt have gotten through it. terrible film. do not watch this movie unless you just like being completely disappointed.