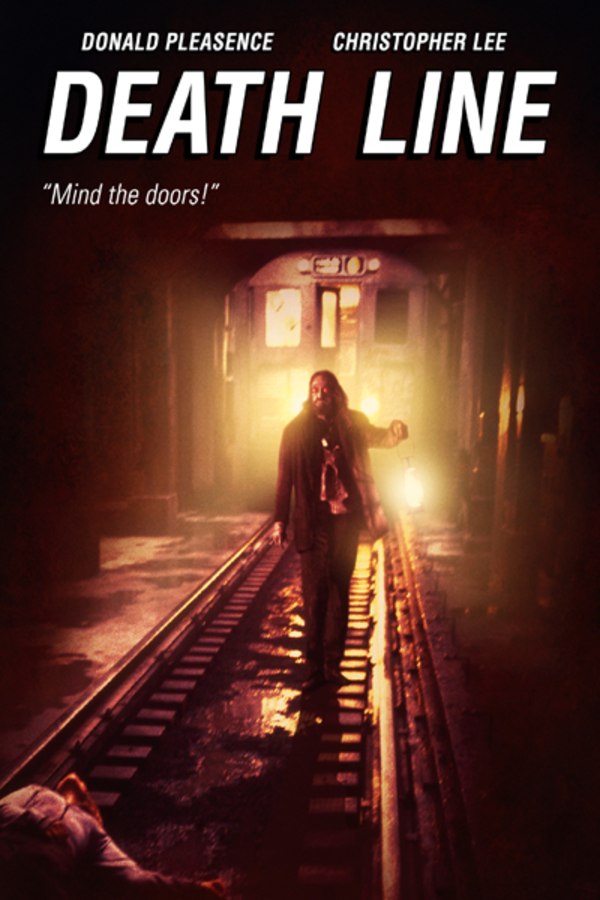 Death Line (aka Raw Meat)
Directed by Gary Sherman
When a prominent politician and a beautiful young woman vanish inside a London subway station, Scotland Yard's Inspector Calhoun (Donald Pleasence of HALLOWEEN) investigates and makes a horrifying discovery. Not only did a group of 19th century tunnel workers survive a cave-in, but they lived for years in a secret underground enclave by consuming the flesh of their own dead. Now the lone descendant of this grisly tribe has surfaced, prowling the streets for fresh victims… and a new mate.
When people vanish inside a London subway station, Inspector Calhoun investigates and makes a horrifying discovery.
Cast: Donald Pleasence, Norman Rossingt, David Ladd, Sharon Gurney, Hugh Armstrong
Member Reviews
Props to Shudder for adding this to the catalog, much cheaper than buying the new $30 blu ray/dvd combo. Very British. Pretty slow paced, won't appeal to many genre fans, unless you are a fan of British 70s horror. Not really a good example of the type, but worth watching the tête-à-tête between Pleasence (a flatfoot detective) and Christopher Lee (MI5 agent). Pleasence is actually pretty funny as the working class detective making fun of the poncy OBE who goes missing in a train station. Kind of a British version of Texas Chainsaw Massacre set in a train station. Mind the doors!
Eh, it's alright. There's a fantastic single-take tracking shot that's notable. The hell is up with the music score though?
I am super glad I stumbled across this gem --- was a bit slow and could have had a bit more steady direction, but the concept and the story line all together I think are fantastic. One I am going to definitely be adding to my personal collection.
I'm always shocked at how much I like this movie. I can't tell you how many times I've seen it. For some reason I find it mesmerizing. It's got that 1960's/early 70's horror vibe that I love. Plus, Donald Pleasance and some comedy relief with the policeman's wife's cooking. And you won't know it by watching, but the actor playing the cave dweller man was a fairly well known Shakespearean actor. Don't watch this movie if you are looking for modern special effects and tropes. Do watch it if you like the "old stuff."