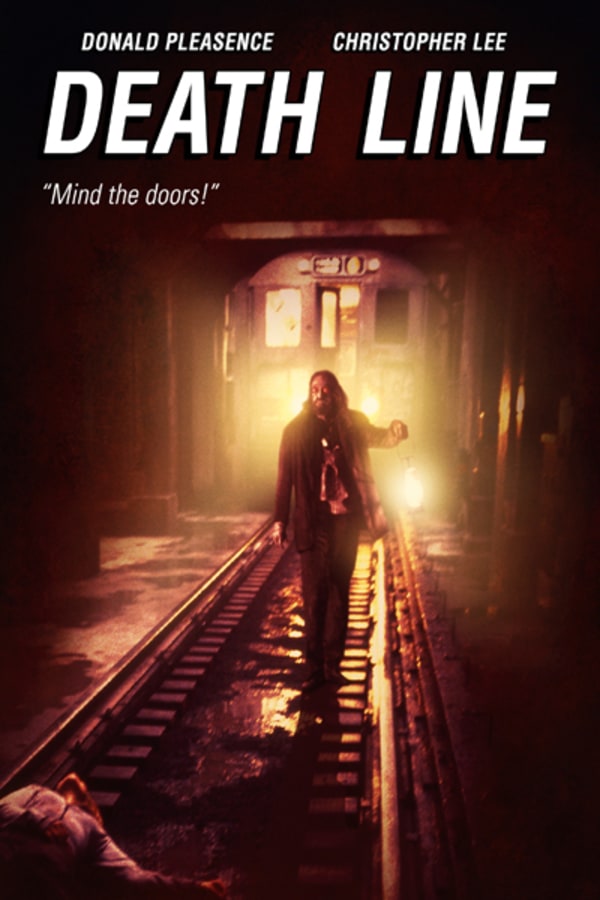 Death Line (aka Raw Meat)
Directed by Gary Sherman
When a prominent politician and a beautiful young woman vanish inside a London subway station, Scotland Yard's Inspector Calhoun (Donald Pleasence of HALLOWEEN) investigates and makes a horrifying discovery. Not only did a group of 19th century tunnel workers survive a cave-in, but they lived for years in a secret underground enclave by consuming the flesh of their own dead. Now the lone descendant of this grisly tribe has surfaced, prowling the streets for fresh victims… and a new mate.
When people vanish inside a London subway station, Inspector Calhoun investigates and makes a horrifying discovery.
Cast: Donald Pleasence, Norman Rossingt, David Ladd, Sharon Gurney, Hugh Armstrong
Member Reviews
First time watch, I really knew nothing about this film. I thought it was good enough. The story was not the most captivating to me but it had its moments. Donald Pleasance's character made me smile and laugh a few times. Really enjoyed the man's performance. I guess the Shudder edition is the Blue Underground remaster because it looks damn great. It was well shot to begin with, with a few cool long moving shots and some nice fixed shots too.
Some great atmosphere and social commentary, but it's unfortunately a good idea that is under-explored. The lack of any sort of sympathetic character to follow was also somewhat tedious, as all involved were pretty odious for the most part. Great to see Christopher Lee and Donald Pleasance share a scene, but it's not much more than a cameo for Lee.
great old school English horror movie
Couldn't make it past the 5 minute scene of slow panning. :(
It was Okay. Not great. What can I say, it had its moments...