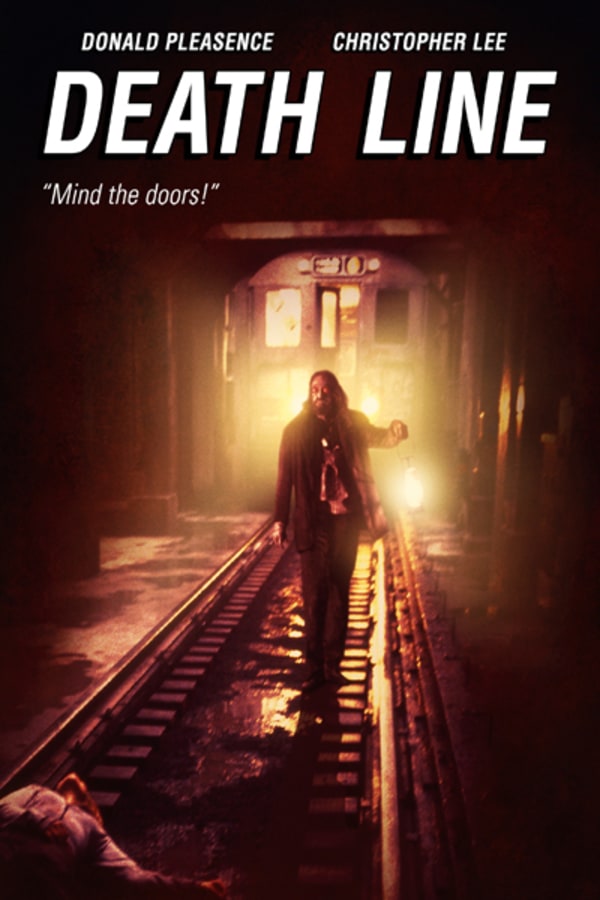 Death Line (aka Raw Meat)
Directed by Gary Sherman
When a prominent politician and a beautiful young woman vanish inside a London subway station, Scotland Yard's Inspector Calhoun (Donald Pleasence of HALLOWEEN) investigates and makes a horrifying discovery. Not only did a group of 19th century tunnel workers survive a cave-in, but they lived for years in a secret underground enclave by consuming the flesh of their own dead. Now the lone descendant of this grisly tribe has surfaced, prowling the streets for fresh victims… and a new mate.
When people vanish inside a London subway station, Inspector Calhoun investigates and makes a horrifying discovery.
Cast: Donald Pleasence, Norman Rossingt, David Ladd, Sharon Gurney, Hugh Armstrong
Member Reviews
I thought it was alright. It was pretty disgusting. I kinda enjoyed it. I like those old seventies and eighties horror flicks. Some of them are just really silly.
Definite surprise, I watched this shortly before subscribing to Shudder and was thrilled to watch it again! It's subtle at points, but Donald Pleasance's nuanced low key (absolutely hilarious) performance is by itself worth a viewing. Low budget Brit horror- I really liked it
This movie is one of my new favorites and i enjoyed the suspense and donald pleasance chain smoking and having tea. If some of you find it too slow maybe you guys should watch something newer that doesn't require an attention span. The poster art for this movie is art in itself, check it out.
OK movie. Donald Pleasence saves the day.