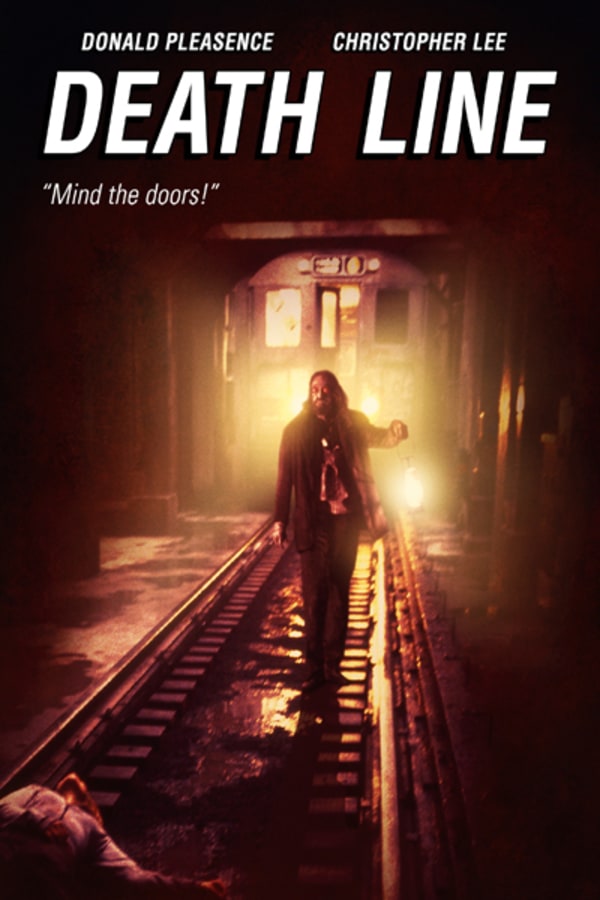 Death Line (aka Raw Meat)
Directed by Gary Sherman
When a prominent politician and a beautiful young woman vanish inside a London subway station, Scotland Yard's Inspector Calhoun (Donald Pleasence of HALLOWEEN) investigates and makes a horrifying discovery. Not only did a group of 19th century tunnel workers survive a cave-in, but they lived for years in a secret underground enclave by consuming the flesh of their own dead. Now the lone descendant of this grisly tribe has surfaced, prowling the streets for fresh victims… and a new mate.
When people vanish inside a London subway station, Inspector Calhoun investigates and makes a horrifying discovery.
Cast: Donald Pleasence, Norman Rossingt, David Ladd, Sharon Gurney, Hugh Armstrong
Member Reviews
Three skulls for Donald Pleasence, a cool scenario involving trapped underground workers emerging a century later as mutant cannibals, and some real ugly boils and pustules.
Three skulls for: Donald Pleasence and a cool scenario wherein folks trapped underground in the 19th century live on as mutant cannibs
Seeing Demented gems like these are why I love Shudder. An Oddly comic performance by Donald Pleasence and reason #478 you shouldn't pick up Hookers in a London Train Station
I have to say I had fun with this little shocker. Of course, there were questionable sensibilities. At some point, apparently, they were able to go to the surface and collect more fresh meat for nourishment. Why they didn't just stay up there and explain their oddness by saying, "Hey, you idiots left us down there. What else were we supposed to do?" is beyond me. But oh, well. I can live with that. I don't think I've ever seen a Donald Pleasence performance that I didn't like, but this was truly one of his best. There's also a cameo by Christopher Lee in which he matches insults with Pleasance that is pretty funny. The girl lead (Sharon Gurney) is really annoying, but also really attractive. This was her last movie, as far as I could research. She supposedly retired (at age 22!), married and raised a family. Good for her, bad for us. All in all, I give it a pretty hearty thumbs up.
Great role for Donald Pleasance. Christopher Lee is only in it for 1 minute. Time capsule is not a bad way to spend 90 minutes