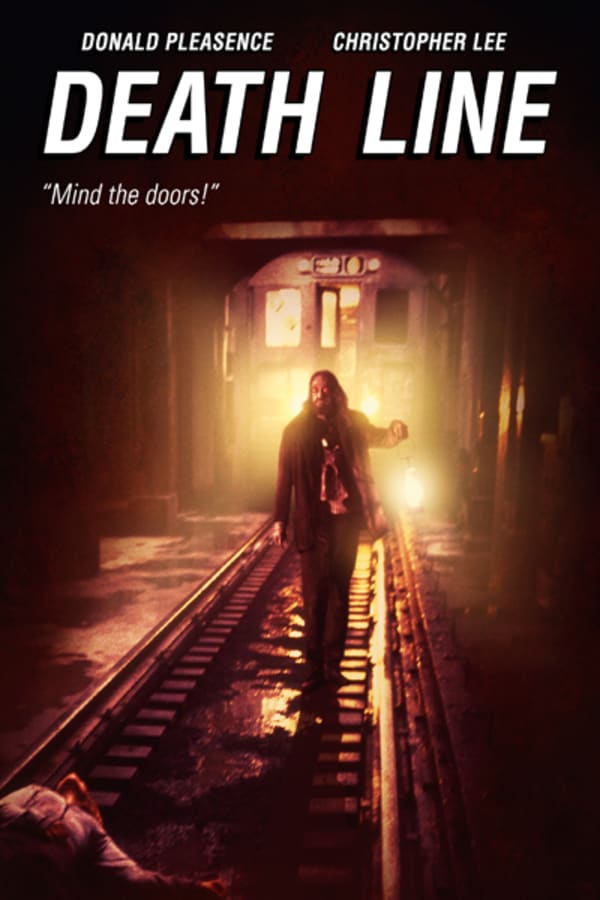 Death Line (aka Raw Meat)
Directed by Gary Sherman
When a prominent politician and a beautiful young woman vanish inside a London subway station, Scotland Yard's Inspector Calhoun (Donald Pleasence of HALLOWEEN) investigates and makes a horrifying discovery. Not only did a group of 19th century tunnel workers survive a cave-in, but they lived for years in a secret underground enclave by consuming the flesh of their own dead. Now the lone descendant of this grisly tribe has surfaced, prowling the streets for fresh victims… and a new mate.
When people vanish inside a London subway station, Inspector Calhoun investigates and makes a horrifying discovery.
Cast: Donald Pleasence, Norman Rossingt, David Ladd, Sharon Gurney, Hugh Armstrong
Member Reviews
This is a great movie for its time. Very retro and well wprth a watch but not scary!
Really excellent movie, great acting very gritty story which paints the picture of someone cut off from society and viewed as a monster (with good reason) and yet also has sympathy with that character. You dont get many nuanced stories like this, great choice to watch.
not action packed but the acting was very decent. The inspector Donald Pleasence was the best part of this. Mind the Doors!
This movie is boring as shit. The only reason I gave it 2 skulls instead of 1 was because there's a nice scene showing some mutilated corpses and it was a good special effect.
A slow burner that's very of its time. I wouldn't say that the scare factor is very worthwhile but it's more a valuable commentary on class structure in the UK and the abuse of working classes, blurring the lines between human and monster. A good double bill with a movie like C.H.U.D!