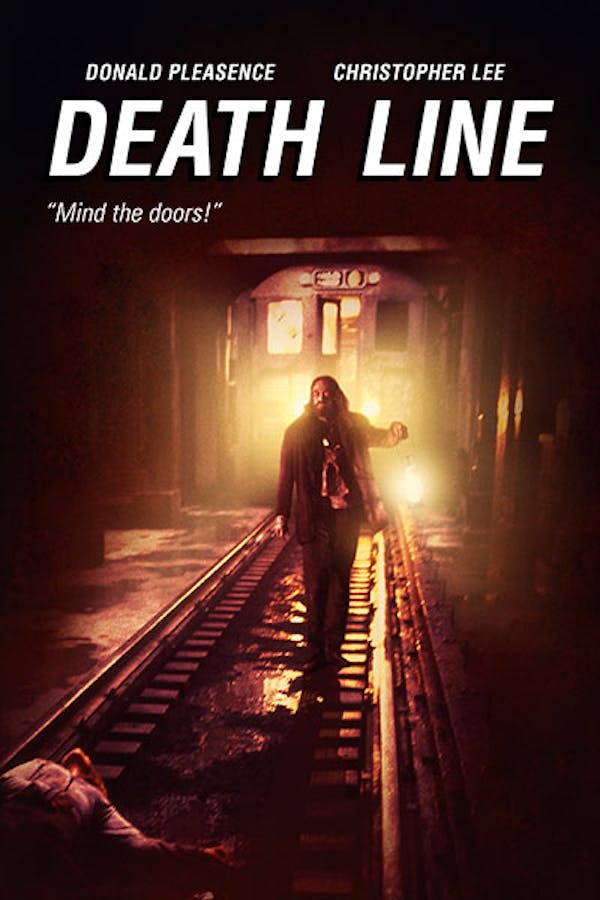 Death Line (aka Raw Meat)
Directed by Gary Sherman
When a prominent politician and a beautiful young woman vanish inside a London subway station, Scotland Yard's Inspector Calhoun (Donald Pleasence of HALLOWEEN) investigates and makes a horrifying discovery. Not only did a group of 19th century tunnel workers survive a cave-in, but they lived for years in a secret underground enclave by consuming the flesh of their own dead. Now the lone descendant of this grisly tribe has surfaced, prowling the streets for fresh victims… and a new mate.
When people vanish inside a London subway station, Inspector Calhoun investigates and makes a horrifying discovery.
Cast: Donald Pleasence, Norman Rossingt, David Ladd, Sharon Gurney, Hugh Armstrong
Member Reviews
Love Christopher, David, and Donald. Weird movie. At times interesting.
It's so sad when such a fantastic cast has a script they just can't save.
Weird to see Pleasence in a rather playful role; music an oddity too. IMO it hasn't necessarily aged well--requires significant suspension of disbelief. Another case where the antagonist must be stopped, yes, but above all you feel bad for them. Not bad. But.
If it weren't for the always-excellent Donald Pleasence and the all-too-brief Christopher Lee, this would be a dismal movie. Do away with the young couple altogether and the movie would improve dramatically. See The Midnight Meat Train if you want real horror.