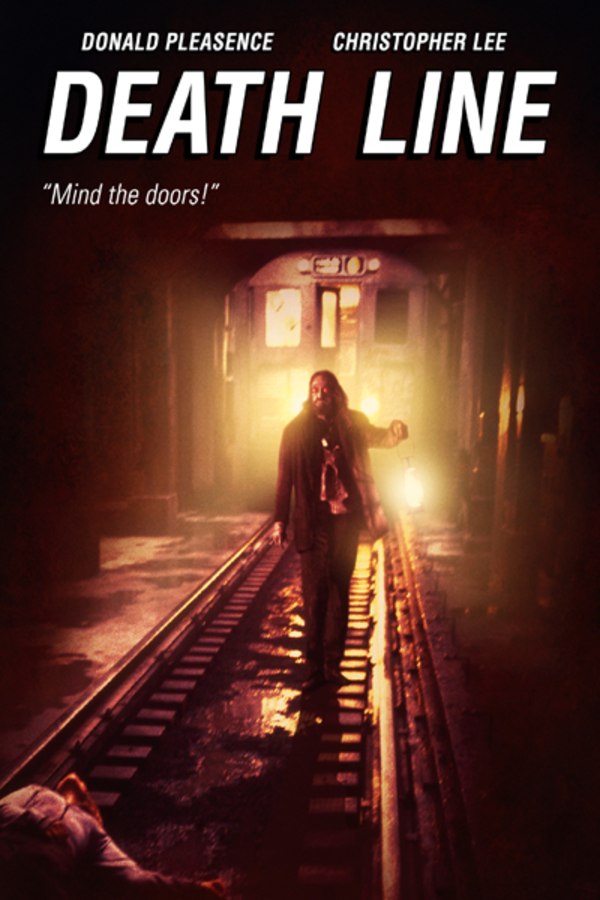 Death Line (aka Raw Meat)
Directed by Gary Sherman
When a prominent politician and a beautiful young woman vanish inside a London subway station, Scotland Yard's Inspector Calhoun (Donald Pleasence of HALLOWEEN) investigates and makes a horrifying discovery. Not only did a group of 19th century tunnel workers survive a cave-in, but they lived for years in a secret underground enclave by consuming the flesh of their own dead. Now the lone descendant of this grisly tribe has surfaced, prowling the streets for fresh victims… and a new mate.
When people vanish inside a London subway station, Inspector Calhoun investigates and makes a horrifying discovery.
Cast: Donald Pleasence, Norman Rossingt, David Ladd, Sharon Gurney, Hugh Armstrong
Member Reviews
It's always a pleasure to see Donald Pleasance before age and alcoholism got the better of him. This a cheesy but intentionally humorous film, with great practical effects. A must see for Pleasance fans, this and especially Wake In Fright.
Don't sleep in the subway! Worth a watch. I mostly either felt sorry for the main villain or found him annoying, depending on the scene. Donald Pleasaance and Sharon Gurney are both really good.
Not really worth it, not bad but just not good enough to be worth your time. Watch it if you have literally nothing else but otherwise skip.
Pleasance is always good. 3 skulls automatically for the D man. I'll go another half skull for the pretty good one-shot introducing us to the tunnel of love and ending in a holocaustic carcass pile. The rest made me try not to think of the bleakness of a "December's foggy freeze."
I agree with a previous review that called this movie "mediocre". Donald Pleasance was good, everyone else was pretty dislikable. The film score was odd and didn't always fit the scenes. The entire thing is kind of bizarre overall. I didn't hate it though. Mind the doors!