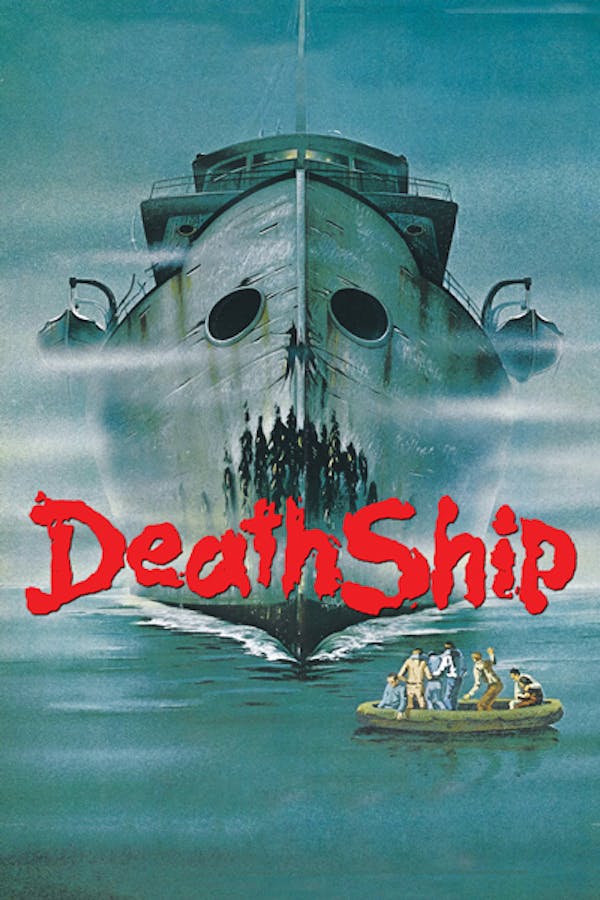 Death Ship
Directed by Alvin Rakoff
An ocean liner carrying vacationing passengers collides with a mysterious freighter. The handful of survivors seek refuge aboard the sinister freighter. But little do they realize that they have boarded a Nazi torture ship which has sailed the seas for years, luring unsuspecting sailors aboard and killing them off one by one. As the sea runs red with the blood of the innocent, the malevolent DEATHSHIP drifts off for more carnage, prey it does not sail your way!
A mysterious ghostly freighter rams and sinks a modern day cruise ship whose survivors climb aboard the freighter and discover that it is a World War II Nazi torture vessel.
Cast: George Kennedy, Richard Crenna
Member Reviews
loved it back then love it now
Perfect Sunday horror. Not particularly gruesome, but a lot of fun, and a great reminder of just how horrendous WWII really was.
one of the best movies of all time with a budget of 12 bucks not bad