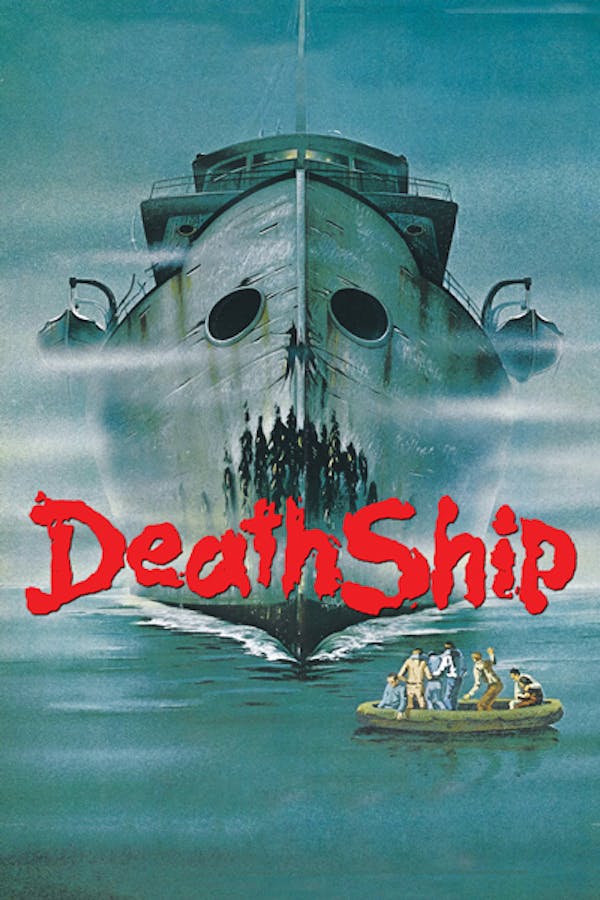 Death Ship
Directed by Alvin Rakoff
An ocean liner carrying vacationing passengers collides with a mysterious freighter. The handful of survivors seek refuge aboard the sinister freighter. But little do they realize that they have boarded a Nazi torture ship which has sailed the seas for years, luring unsuspecting sailors aboard and killing them off one by one. As the sea runs red with the blood of the innocent, the malevolent DEATHSHIP drifts off for more carnage, prey it does not sail your way!
A mysterious ghostly freighter rams and sinks a modern day cruise ship whose survivors climb aboard the freighter and discover that it is a World War II Nazi torture vessel.
Cast: George Kennedy, Richard Crenna
Member Reviews
This movie has the undeserved self assuredness of an audience member that thinks all movies need commentary tracks. If I had a dollar for every time I watched this movie, I'd have half a dollar, which is still more than this movie deserves to make off of unsuspecting shudder users. It says enough that the only thing that works in this movie is a rusty ship from the 40s.
Love this movie it's definitely worth a watch
nothing really happens during the movie. Cheesy death
its alright, nothing special but entertaining with some pretty cool deaths (especially the blood shower). if you like 80s B movies its worth checking out but if not this definitely wont be the film for you