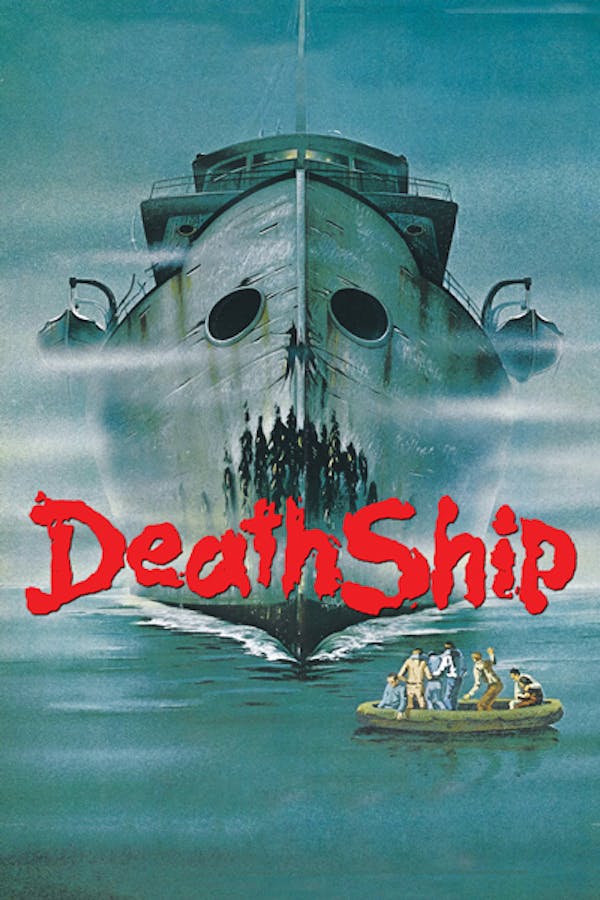 Death Ship
Directed by Alvin Rakoff
An ocean liner carrying vacationing passengers collides with a mysterious freighter. The handful of survivors seek refuge aboard the sinister freighter. But little do they realize that they have boarded a Nazi torture ship which has sailed the seas for years, luring unsuspecting sailors aboard and killing them off one by one. As the sea runs red with the blood of the innocent, the malevolent DEATHSHIP drifts off for more carnage, prey it does not sail your way!
A mysterious ghostly freighter rams and sinks a modern day cruise ship whose survivors climb aboard the freighter and discover that it is a World War II Nazi torture vessel.
Cast: George Kennedy, Richard Crenna
Member Reviews
not to bad, but not very good. one of those toss it on when it's a rainy day films. little boring towards the middle, but keep me going till about 1 hout 17 min mark, and then i just clicked to finish it faster. guess if i want a good haunted ship movie my go to is still ghost ship.
Pure 1970's dreck, but still better than Twilight!
Has some interesting moments but overall is just boring
a classic movie. ok to watch but very cheesy type of horror. i think the ghost ship was a way better film than this one.