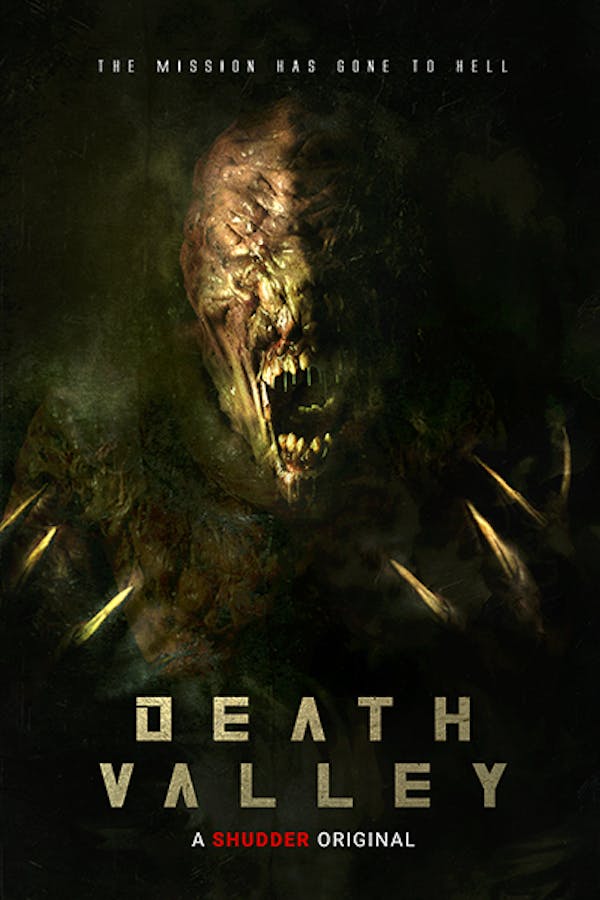 Death Valley
Directed by Matthew Ninaber
Two hired guns, commissioned to rescue an imprisoned scientist from a secret facility, are hunted down by a terrifying creature of unknown origin. A SHUDDER ORIGINAL
Two hired guns, commissioned to rescue an imprisoned scientist from a secret facility, are hunted down by a terrifying creature of unknown origin.
Cast: Jeremy Ninaber, Ethan Mitchell, Kristen Kaster
Member Reviews
It's okai. Tho in my opinion, more of an action movie in the same line as Resident Evil moreso than horror. Then again, I'm a fan of intrigue/suspence in my horror movies, so this may be horror to someone else. TLDR; Seen worst. I wouldn't rewatch it. More action than horror to me.
1 skull for the monster. The acting is awful, and the dialogue is painful. None of the action or the creature evasion sequences were exciting. This type of film relies on the thrill factor, and they just didn't pull it off. For me at least.
after 40 mins i was so bored i turned it off, shouldn't have pressed play at all!
Don't listen to anyone giving it a four/five skull review. All the acting is bad and unbelievable, the dialogue is cringe, the action scenes are incredibly amateur, they mispronounce words a lot, the sound doesn't change at all whenever the camera changes location and the scenes with the monster are lame and poorly planned out.
I dont know whats worse the knock off story or the acting