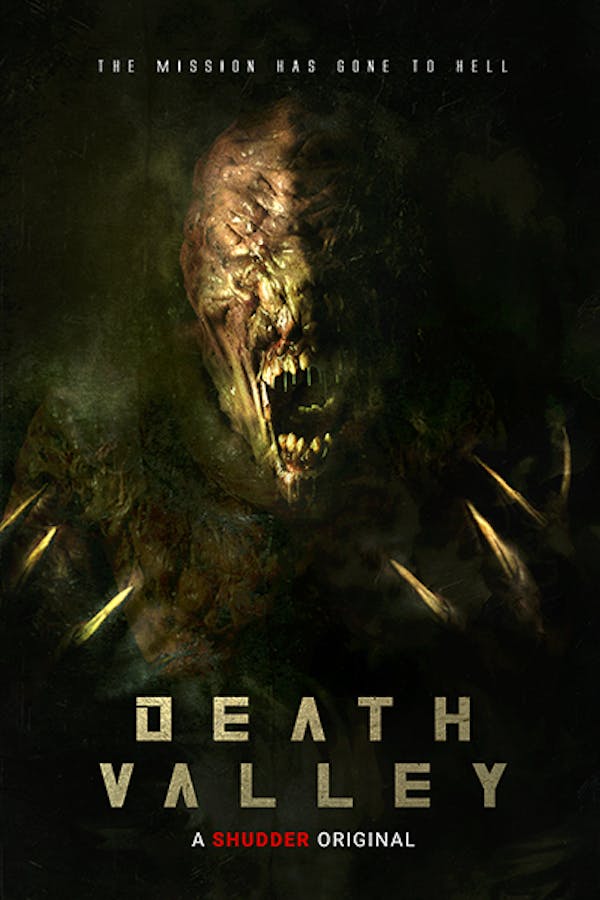 Death Valley
Directed by Matthew Ninaber
Two hired guns, commissioned to rescue an imprisoned scientist from a secret facility, are hunted down by a terrifying creature of unknown origin. A SHUDDER ORIGINAL
Two hired guns, commissioned to rescue an imprisoned scientist from a secret facility, are hunted down by a terrifying creature of unknown origin.
Cast: Jeremy Ninaber, Ethan Mitchell, Kristen Kaster
Member Reviews
I actually really liked it. Appreciating the monster and zombie costumes. It literally just feel as if it's one of Resident evil's Leon's missions.
Earlier I viciously stated that the writer/director/producer "couldn't write" -- but is that actually true? Why, no. How would my first film look, I wonder? Not nearly this pleasing to the eye, though I *like* to think it would be more original . . . Death Valley shows technical acumen from all sides, and if the same crew were dig down deep into their wells of creativity, give a few extra passes to the script (the more eyes the better, and that goes for every creator), they could probably come up with something really good.
Good movie, with a bigger budget they could have had a bigger cast which would have improved the movie somewhat. Still enjoyable B movie that I can recommend