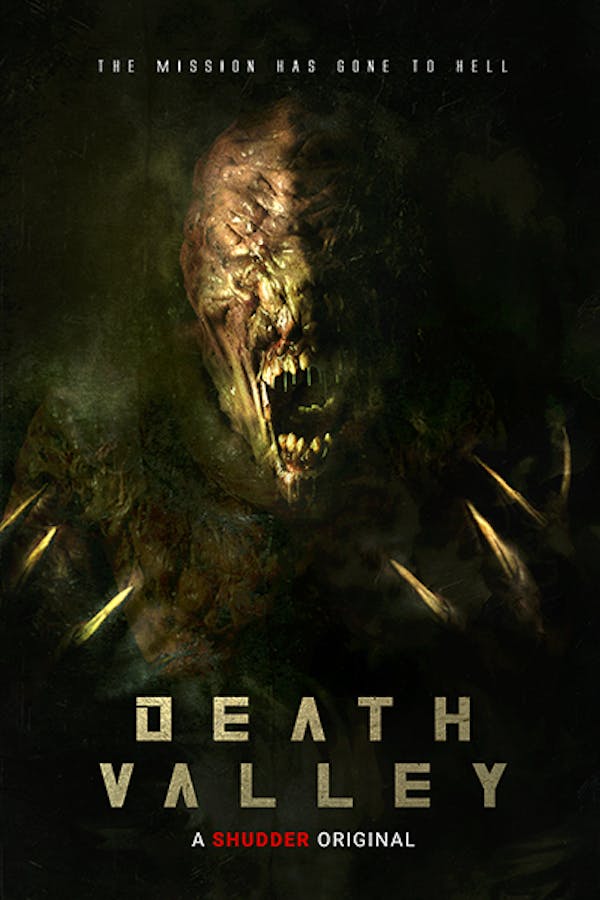 Death Valley
Directed by Matthew Ninaber
Two hired guns, commissioned to rescue an imprisoned scientist from a secret facility, are hunted down by a terrifying creature of unknown origin. A SHUDDER ORIGINAL
Two hired guns, commissioned to rescue an imprisoned scientist from a secret facility, are hunted down by a terrifying creature of unknown origin.
Cast: Jeremy Ninaber, Ethan Mitchell, Kristen Kaster
Member Reviews
As far as low budget movies go yhis was pretty good. The actong could have been a bit better, but the practical effects and monters were amazong. I'd say its worth a watch.
I liked it and thought for a low budget movie that they did a good job. Pretty good action film with some cool creatures. Check it out and see what you think. On to the next.
This is like if Resident Evil really sucked.
It's a horror movie in the loosest of terms. The movie isn't really all that scary, but the special effects are pretty solid for (what I'm assuming is) a low-budget horror flick. The story was alright, and while it was a bit stilted, I did like the camaraderie between the two soldiers. Not a terrible movie, but not a spectacular one, either. Good for putting on while you're doing something and need something you can tune into every few minutes.