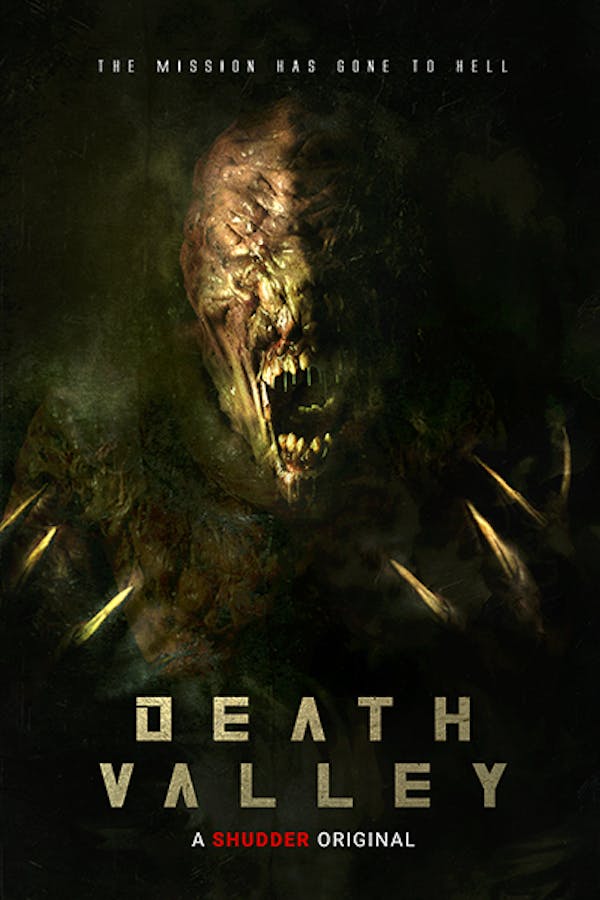 Death Valley
Directed by Matthew Ninaber
Two hired guns, commissioned to rescue an imprisoned scientist from a secret facility, are hunted down by a terrifying creature of unknown origin. A SHUDDER ORIGINAL
Two hired guns, commissioned to rescue an imprisoned scientist from a secret facility, are hunted down by a terrifying creature of unknown origin.
Cast: Jeremy Ninaber, Ethan Mitchell, Kristen Kaster
Member Reviews
Fun enough, certainly not original. It's got some so bad its good qualities and is worth at least giving it a watch.
Okay movie for a Saturday morning. It has a cheap Resident Evil vibe. The first 40 min is a gun fight in a forest between 2 military groups (useless). Then they go inside the "hive" and the monster part start. Not an absolute watch but acceptable if you do something else at the same time.
It was a promising movie, till the last 20 minutes of cheese.
the first 30 mins wasnt needed. So many things were wrong with the action that i was tearing it apart more than i was able to enjoy it. The accents were worse than fps russia and they didnt have any of the gun handling skills.
This was really really good ! A deff plot twist !