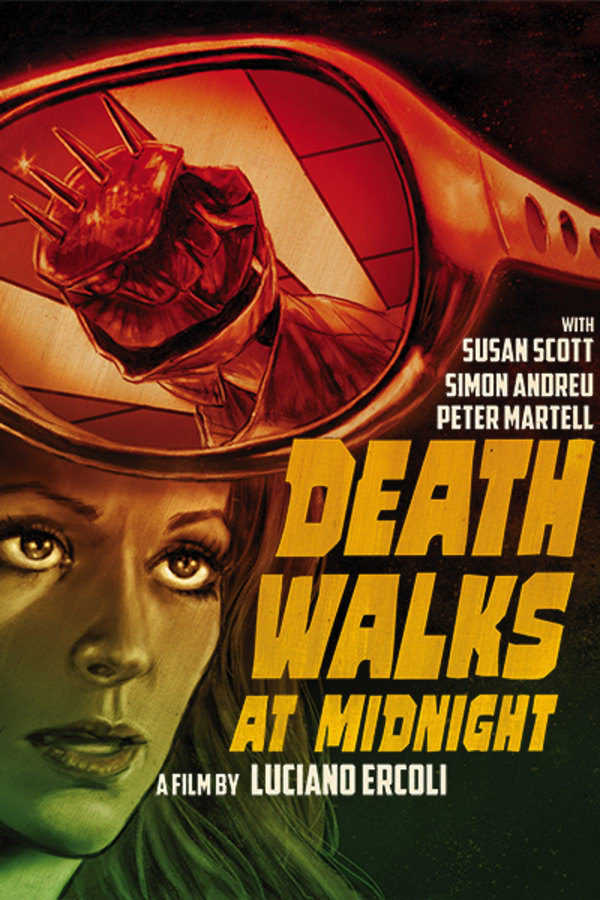 Death Walks At Midnight
Directed by Luciano Ercoli
Nieves Navarro stars as Valentina – a model who, in the midst of a drug-fuelled photoshoot, witnesses a brutal murder in the apartment opposite hers. But when the authorities refuse to believe that a crime has been committed, Valentina is forced to assume the role of amateur sleuth in order to unravel the mystery. Giallo queen Navarro (ALL THE COLORS OF THE DARK) reteams with Luciano Ercoli for their a second walk with death. Contains violence and gore.
Nieves Navarro reteams with Lucano Ercolo for this giallo favorite.
Cast: Nieves Navarro, Simón Andreu, Pietro Martellanza
Member Reviews
This movie was a pretty similar viewing experience to "Death Walks on High Heels" for me. The most interesting aspects of this movie were just the actual gore itself (the murder weapon alone seems like a must see for me, and the blood and deaths are great), and the fact that the main character is not a totally useless person who just faints or gives up in the face of danger, which seems pretty typical in many of the other Giallo movies I've watched so far. But oh man, the men is this movie sure are sexist. There's a lot of woman slapping and lines like "women are weaker than men by nature" in this movie, much like the other 1960s and 1970s Giallo films here on Shudder at the moment. From our perspective in 2019, it sure feels blatant and annoying.
Not as good as its predecessor, Death Walks on High Heels. No skin whatsoever, but the violence is still brutal but used sparingly. Story is more trippy rather than an unraveling mystery.
This was good. I was rolling my eyes at the premise, at first, but the protagonist actually turned into a woman who didn't collapse/faint/stand perfectly still while the killer approached - so refreshing in a giallo! Anyway, this was really fun to watch, and kept me guessing until the end.