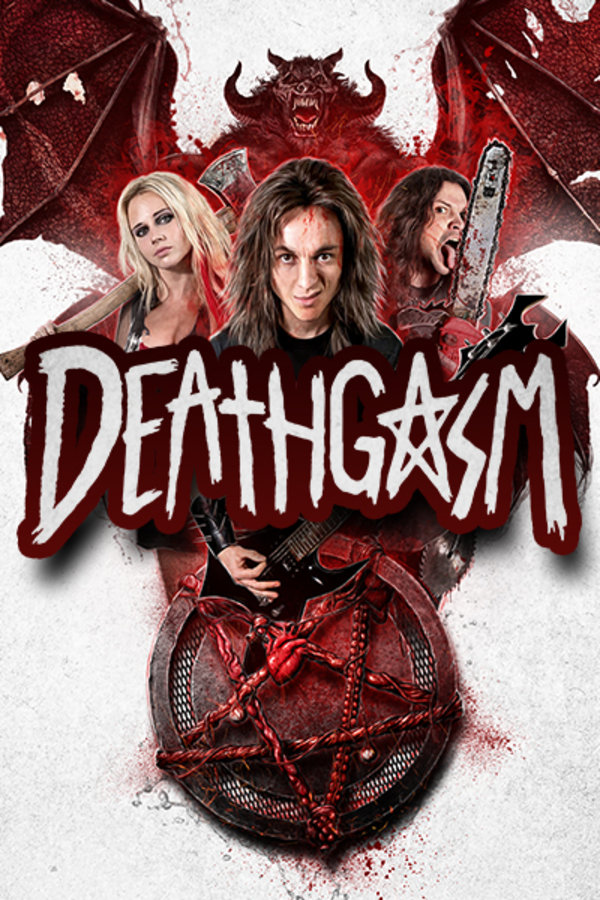 Deathgasm
Directed by Jason Lei Howden
After forming a metal band in his conservative town, Brodie and his mates play a forbidden piece of music that unlocks the gates of hell. Before long, town folk start turning into demons to prepare the way for the arrival of a demonic entity who's destined to take over the the world. Now it's up to Brodie to stop the chaos before it's too late. Taking inspiration from fellow New Zealander Peter Jackson's DEAD ALIVE and heavy metal horror flicks like TRICK OR TREAT, Jason Lei Howden crafted a hilarious, ultra-gory delight that's destined to become a cult classic.
Two high school metalheads play a forbidden piece of music that unlocks the gates of hell.
Cast: Milo Cawthorne, James Blake, Kimberley Crossman
Member Reviews
My absolute favorite metal movie
This movie just didn't do it for me. It has almost the exact same plot and premise as Todd and the Book of Pure Evil. It takes so many other things from other "heavy metal movies," but does nothing interesting or new with them. It's just the same thing with a different accent. I love metal and horror movies, but this one was just pandering and annoying to me.
I will admit I'm a tiny bit biased because I love the music in this movie which is a big part of it, but even if you don't like hardcore/ metal, this is still the perfect fucking movie. Can't recommend hard enough. If shudder was transformed into movie form, this would be it.
LOVED IT,GORE, GORE AND JUST BEING FROM THE STATES AND VISITING AUSTRAILA AND NEW ZEALAND KICK ASS ACCENTS . I WOULD LOVE TO SEE MY ALL TIME FAVORITE BAND SLAYER USE THAT RIFF. KICK ASS