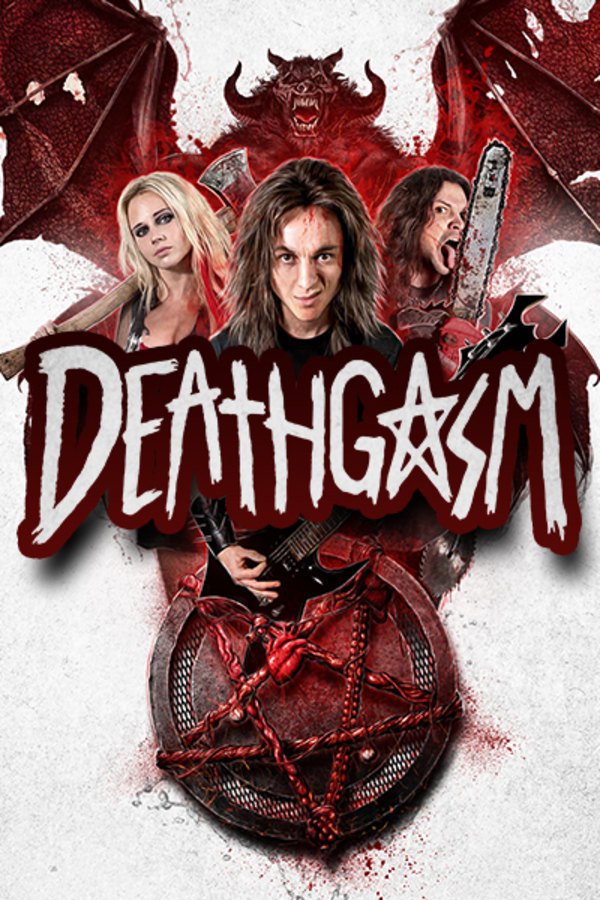 Deathgasm
Directed by Jason Lei Howden
After forming a metal band in his conservative town, Brodie and his mates play a forbidden piece of music that unlocks the gates of hell. Before long, town folk start turning into demons to prepare the way for the arrival of a demonic entity who's destined to take over the the world. Now it's up to Brodie to stop the chaos before it's too late. Taking inspiration from fellow New Zealander Peter Jackson's DEAD ALIVE and heavy metal horror flicks like TRICK OR TREAT, Jason Lei Howden crafted a hilarious, ultra-gory delight that's destined to become a cult classic.
Two high school metalheads play a forbidden piece of music that unlocks the gates of hell.
Cast: Milo Cawthorne, James Blake, Kimberley Crossman
Member Reviews
This movie was a blend of dark humor and horror. The blood, guts, and gore were top level. It's like they put Tucker & Dale vs Evil and Evil Dead in a blender then this is what came out. Overall, I wouldn't feel bad for recommending this movie to anyone. If you like metal music then that would be an added bonus, but even if your not into that genre of music I'm pretty sure you'd still dig this movie. Happy watching.
One of the funniest movies I've seen in awhile. If you love Metal and Horror, an absolute must see.
great movie i loved how brody turned medina into a metal head at the end. it made her hotter than before. i loved the blood and the wicked weapons too! it was hilarious when brody found his aunt and uncles box of church stuff that tiremed out to be dildos vibrators and anal beads hahaha!
so fun. one of my favorites