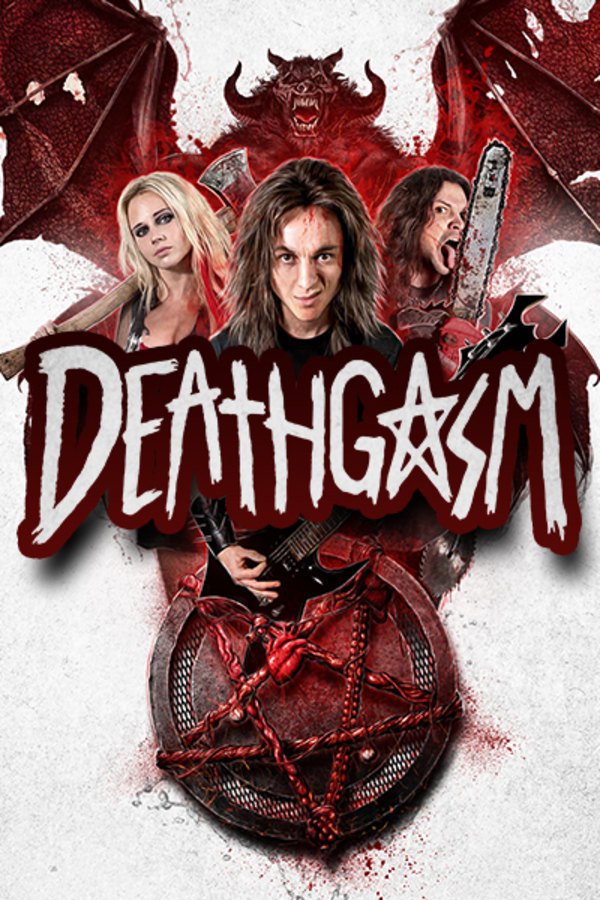 Deathgasm
Directed by Jason Lei Howden
After forming a metal band in his conservative town, Brodie and his mates play a forbidden piece of music that unlocks the gates of hell. Before long, town folk start turning into demons to prepare the way for the arrival of a demonic entity who's destined to take over the the world. Now it's up to Brodie to stop the chaos before it's too late. Taking inspiration from fellow New Zealander Peter Jackson's DEAD ALIVE and heavy metal horror flicks like TRICK OR TREAT, Jason Lei Howden crafted a hilarious, ultra-gory delight that's destined to become a cult classic.
Two high school metalheads play a forbidden piece of music that unlocks the gates of hell.
Cast: Milo Cawthorne, James Blake, Kimberley Crossman
Member Reviews
5 out of 5 SKULLS! Hilarious and VERY ENTERTAINING! Wish there was another one! Very METAL!!!!
If you love horror, gore, metal, and humor this is a must! I've always seen this movie but always brushed it off but I finally watched it and was not disappointed
As a Metalhead myself this movie is absolutely fun and killer! Great soundtrack and ridiculous story but in the best way possible. Loved the inclusion of bands such as Skull Fist, Axeslasher, Midnight, Pathology, Emperor and many more this movie is just straight up Metal as f#%k!
As the mother of a son who sings in both a doom metal band and a sludge metal band, I heartily approve.