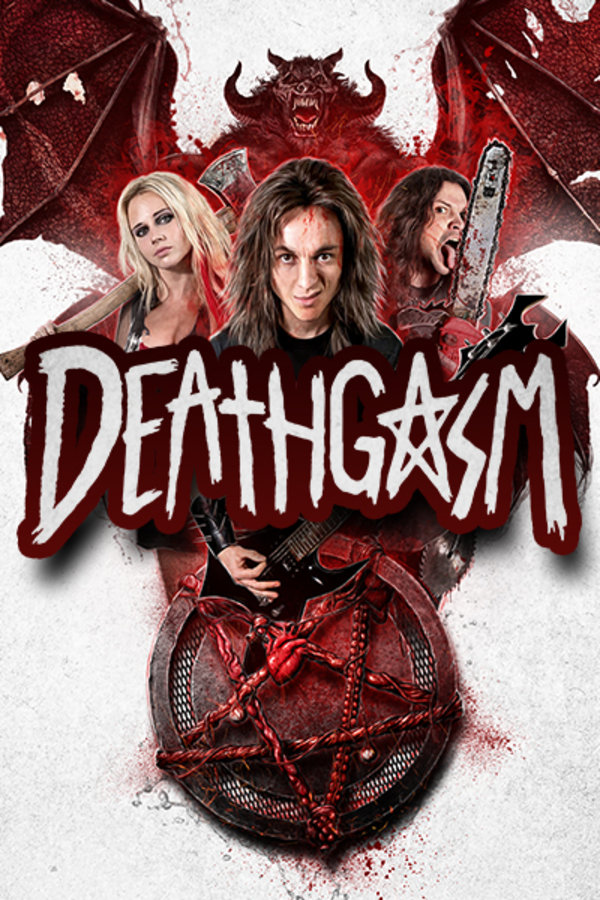 Deathgasm
Directed by Jason Lei Howden
After forming a metal band in his conservative town, Brodie and his mates play a forbidden piece of music that unlocks the gates of hell. Before long, town folk start turning into demons to prepare the way for the arrival of a demonic entity who's destined to take over the the world. Now it's up to Brodie to stop the chaos before it's too late. Taking inspiration from fellow New Zealander Peter Jackson's DEAD ALIVE and heavy metal horror flicks like TRICK OR TREAT, Jason Lei Howden crafted a hilarious, ultra-gory delight that's destined to become a cult classic.
Two high school metalheads play a forbidden piece of music that unlocks the gates of hell.
Cast: Milo Cawthorne, James Blake, Kimberley Crossman
Member Reviews
they bond over a Devourment record and there's so many good shirts in this movie, gimme that skinless shirt!! not to mention the classic metal head dream of turning the local cheerleader into a hesher
Started off good then it draggggggggg but still a cool film, not great my opinion...
As a fan of Todd & The Book of Pure Evil, this makes a great companion to that series. Metal and horror make a great combo, and it helps this movie doesn't take itself too seriously
Extremely fun horror comedy for fans of metal and/or the occult and apocalypse themes. Bangin' soundtrack as well.
Deeply fun horror-comedy for anyone who loves metal and/or zombie apocalypse shit. I wasn't necessarily a metal head, but as someone who spent his teenage years taking refuge in counter-cultural music and being, well, a teenage boy - this movie really scratches that adolescent itch. Not "scary" in any sense, but really gets at the most base pleasures of both metal and horror. High recommendation.