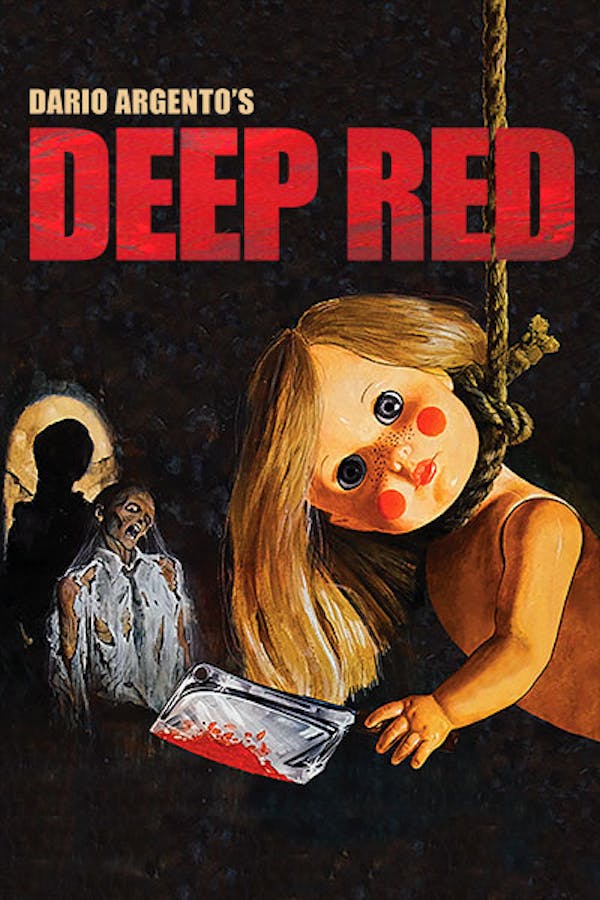 Deep Red
Directed by Dario Argento
A psychic who can read minds picks up the thoughts of a murderer in the audience and soon becomes a victim. An English pianist gets involved in solving the murders, but finds many of his avenues of inquiry cut off by new murders, and he begins to wonder how the murderer can track his movements so closely. Contains violence and gore.
A teacher gets drawn into a serial killer's web in Dario Argento's iconic giallo.
Cast: David Hemmings, Daria Nicolodi, Gabriele Lavia
Member Reviews
Yes! This is a must see, if you are an Argento fan.
Great film! Everything was good the cinematography the soundtrack the acting the wardrobe and makeup! Loved the FX. Some scenes were longer than necessary like the necklace on the elevator, or the climbing down the wall, but was a terrific time piece! Love movies from this decade!
Middle of the road Argento film. Typical of Argento, the production design and locations are fantastic. Also typical of Argento, only 40% of the plot makes sense, and whenever it slows down (which is often) he just throws in an unnecessarily elaborate murder sequence to punch it up. The music is wildly inappropriate and detracts from the suspense, and would be better suited for a Dirty Harry film.