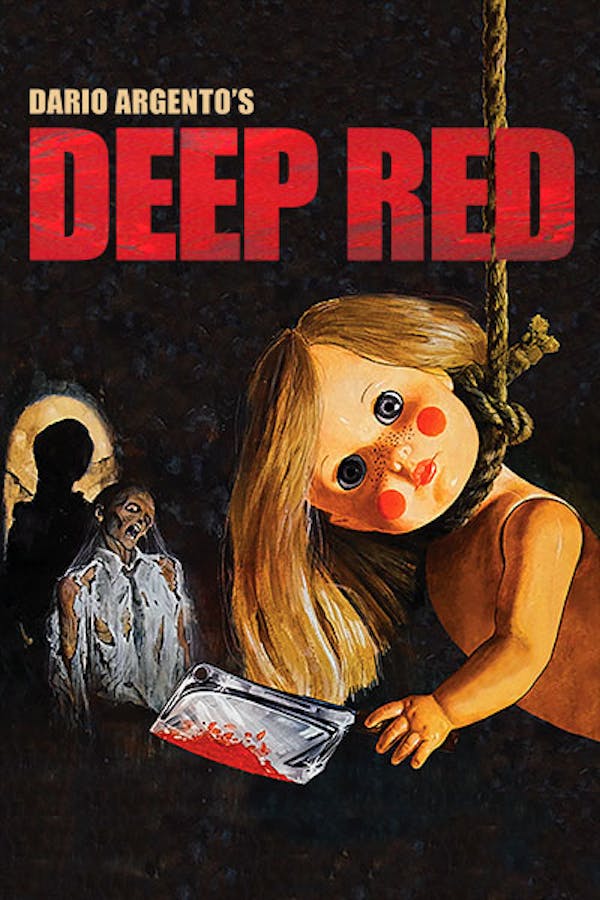 Deep Red
Directed by Dario Argento
A psychic who can read minds picks up the thoughts of a murderer in the audience and soon becomes a victim. An English pianist gets involved in solving the murders, but finds many of his avenues of inquiry cut off by new murders, and he begins to wonder how the murderer can track his movements so closely. Contains violence and gore.
A teacher gets drawn into a serial killer's web in Dario Argento's iconic giallo.
Cast: David Hemmings, Daria Nicolodi, Gabriele Lavia
Member Reviews
Vivid, classy, preposterous,. I'd live in it if I could.
God damn Dario Argento you are a God send.
Holy sh*t, Excellent piece of work! A true godfather to the slashers
Gorgeous cinematography, and a wonderfully sculpted narrative with a satisfying ending. Goblins score is excellent, albeit sometimes repetitive and abrupt. I Hated the homophobia/transphobia as a horror trope for unsettling the viewer, thats f***ed up.