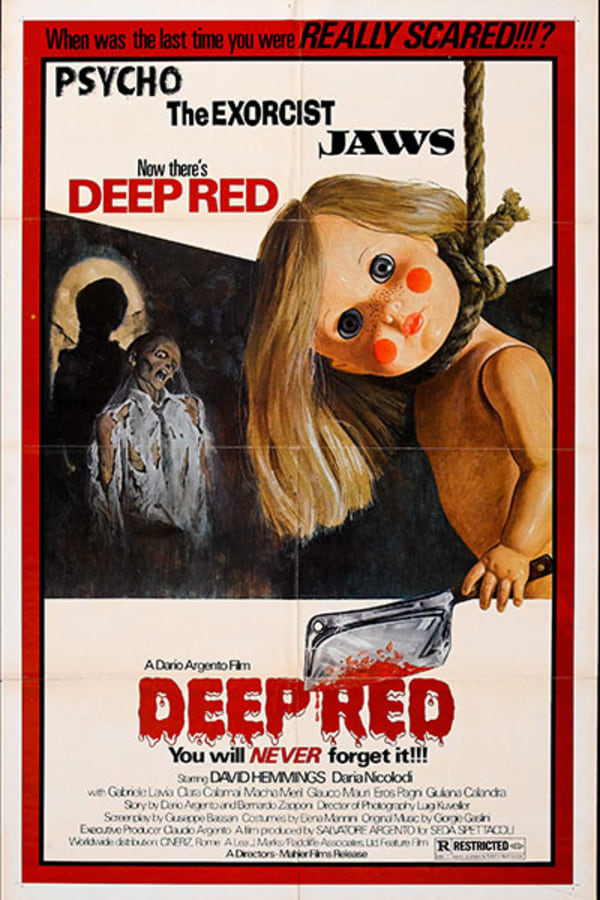 Deep Red
Directed by Dario Argento
A psychic who can read minds picks up the thoughts of a murderer in the audience and soon becomes a victim. An English pianist gets involved in solving the murders, but finds many of his avenues of inquiry cut off by new murders, and he begins to wonder how the murderer can track his movements so closely. Contains violence and gore.
A teacher gets drawn into a serial killer's web in Dario Argento's iconic giallo.
Cast: David Hemmings, Daria Nicolodi, Gabriele Lavia
Member Reviews
You give the option of watching the original Italian version with subs. Dubs suck.
3 skulls for the score + 1 for the creepy doll
Great Argento film and a great horror film in general. The music is great of course, the kills are good, and there's a actually a pretty good story. If you have any interest in watching it, don't hesitate.