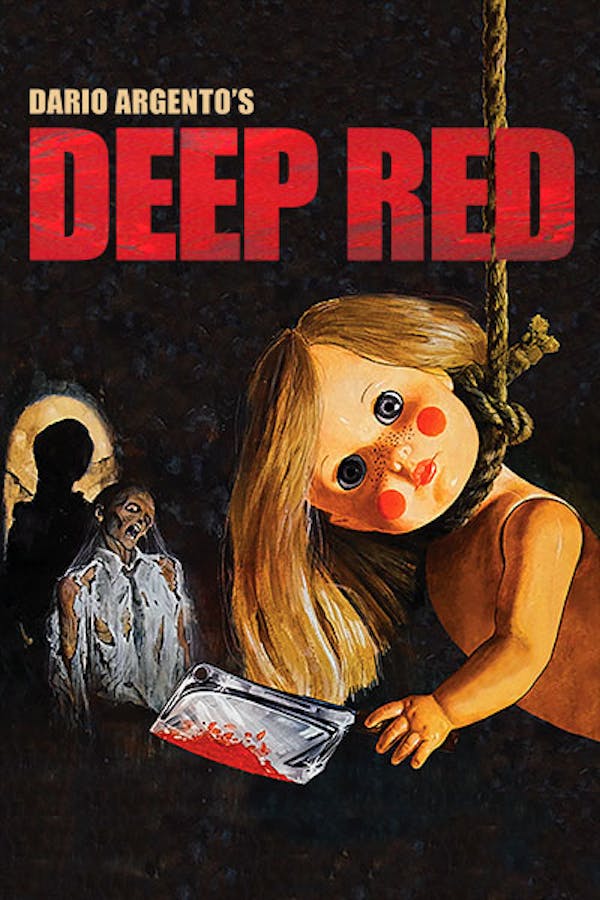 Deep Red
Directed by Dario Argento
A psychic who can read minds picks up the thoughts of a murderer in the audience and soon becomes a victim. An English pianist gets involved in solving the murders, but finds many of his avenues of inquiry cut off by new murders, and he begins to wonder how the murderer can track his movements so closely. Contains violence and gore.
A teacher gets drawn into a serial killer's web in Dario Argento's iconic giallo.
Cast: David Hemmings, Daria Nicolodi, Gabriele Lavia
Member Reviews
Amazing giallo. The music is beautiful, the kills are gory, and the suspense is on point. My favorite giallo that I've ever seen.
The story is pretty good, but there is nothing remotely scary about this movie. All the funky bass underminded the entire movie. If half the music was removed this would be way more enjoyable.
rip carlo you really did not deserve to go out that way :((( great movie though, really solidified my enjoyment of giallo