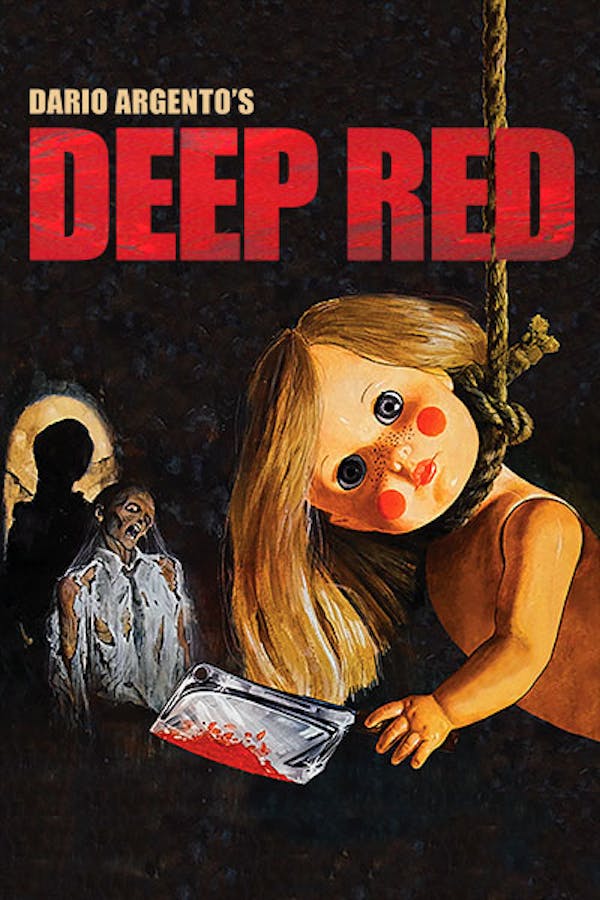 Deep Red
Directed by Dario Argento
A psychic who can read minds picks up the thoughts of a murderer in the audience and soon becomes a victim. An English pianist gets involved in solving the murders, but finds many of his avenues of inquiry cut off by new murders, and he begins to wonder how the murderer can track his movements so closely. Contains violence and gore.
A teacher gets drawn into a serial killer's web in Dario Argento's iconic giallo.
Cast: David Hemmings, Daria Nicolodi, Gabriele Lavia
Member Reviews
Love the score and the cinematography
Slow but effective. Has lots of panache
Amazing movie, that is all that needs to be said!
Phenomenal in almost every regard - a masterpiece of imagery, sound (god that lullaby is so scary), incredible directing work (stunning use of camera, full of whip pans, zooms in and the like, a restless camera filled with a real terrifying nervous energy), to a fantastic plot which peels more and more away, each heart stopping revelation more terrifying than the last, intricately folding itself out to a genuinely gob smacking finale. Almost one of the scariest things I've ever seen. More than gallio or a slasher, an art house spectacular of the horrors of childhood lurking behind the thin plaster. Astounding. Shame about the music though, it's absolutely terrible.