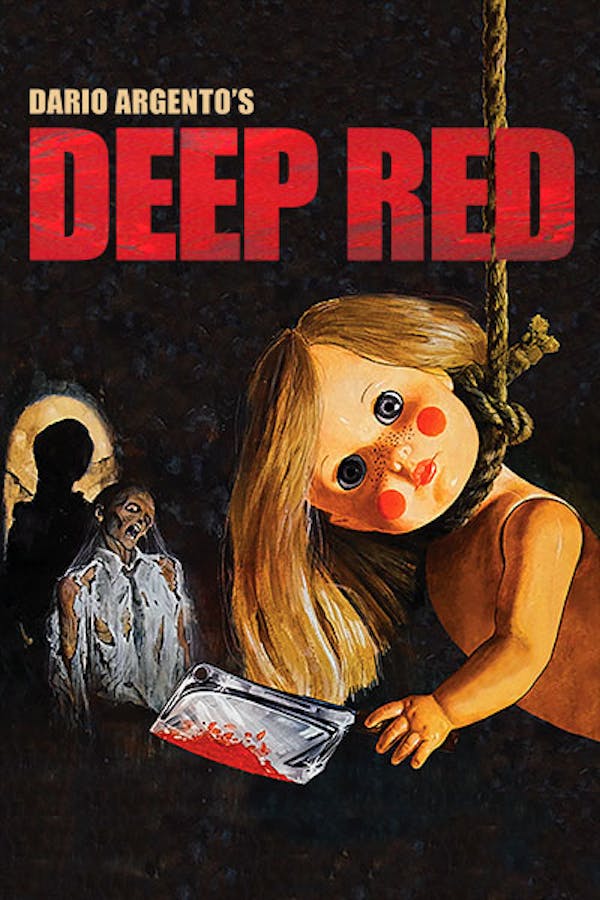 Deep Red
Directed by Dario Argento
A psychic who can read minds picks up the thoughts of a murderer in the audience and soon becomes a victim. An English pianist gets involved in solving the murders, but finds many of his avenues of inquiry cut off by new murders, and he begins to wonder how the murderer can track his movements so closely. Contains violence and gore.
A teacher gets drawn into a serial killer's web in Dario Argento's iconic giallo.
Cast: David Hemmings, Daria Nicolodi, Gabriele Lavia
Member Reviews
Not too bad of a whodunnit if I hadn't guessed from the start "whodunnit". (Had it narrowed down to 2 right away, 1 was right on!) The music was a bit much for me. RiffTrax would have a field day with this one, if they haven't already.
I enjoyed Argento's supernatural horror movies Suspiria, Inferno, and Phenomenon more, but that's just my taste (I've heard Mother of Tears is bad, and I'm sorry to say that I watched the first few minutes of Dracula 3D. Ugh.). But in terms of giallo/murder mystery this is certainly his best and one of the best in the genre.
I loved this movie. It was suspenseful whodunit type movie and the music was fantastic! I def recommend!
Just not for me. Really cheesy even for the 70s. Acting was terrible. Story was lacking and the music was awful.
In the reviews I've read we're people dislike this movie, I hear a lot of wanting it to conform, or already having an idea of what it should be. To me this movie is stylistic, and stands on its own.The music is fantastic, and well-placed extremely artistic, Horror lover- Italian Horror newcomer.