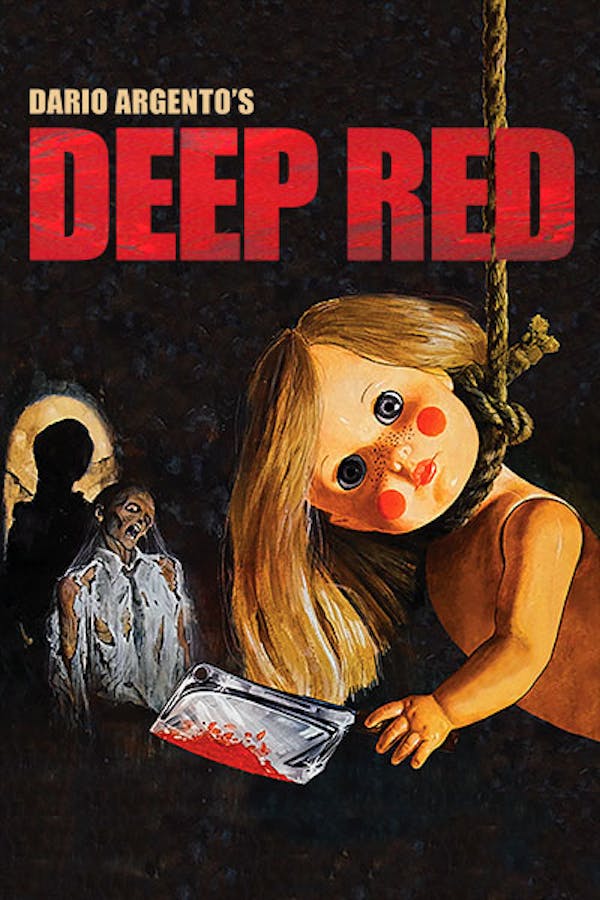 Deep Red
Directed by Dario Argento
A psychic who can read minds picks up the thoughts of a murderer in the audience and soon becomes a victim. An English pianist gets involved in solving the murders, but finds many of his avenues of inquiry cut off by new murders, and he begins to wonder how the murderer can track his movements so closely. Contains violence and gore.
A teacher gets drawn into a serial killer's web in Dario Argento's iconic giallo.
Cast: David Hemmings, Daria Nicolodi, Gabriele Lavia
Member Reviews
Doesn't live up to the hype, but I do see its influence on later film makers.
Hate it not scary at all and boring
Definitely a well done "who did it" movie, acting wasn't too bad; but the soundtrack was horrendous. This would be a good one for a reboot with a few additional twists and turns. Otherwise it kept me engaged to watch to the end. 3 for the story, -2 for the soundtrack.
Awesome film that holds up
I really like it alot good movie 🍿🎥