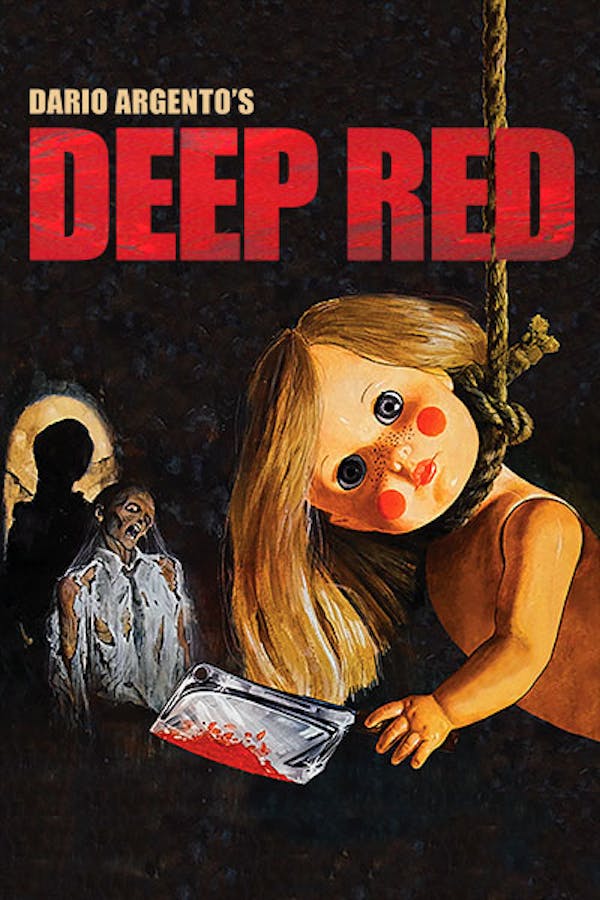 Deep Red
Directed by Dario Argento
A psychic who can read minds picks up the thoughts of a murderer in the audience and soon becomes a victim. An English pianist gets involved in solving the murders, but finds many of his avenues of inquiry cut off by new murders, and he begins to wonder how the murderer can track his movements so closely. Contains violence and gore.
A teacher gets drawn into a serial killer's web in Dario Argento's iconic giallo.
Cast: David Hemmings, Daria Nicolodi, Gabriele Lavia
Member Reviews
Giallo classic. Watch it immediately.
Overall not a bad movie, but definitely underwhelming after watching Dario Argentos other movie, "phenomena". Deep red was a little slow paced for my taste. It was satisfying seeing the movie puzzle together by the end but I expected a bigger pay off.
haunting and tense. edge of my seat and thrilling
A defining film of the genre, this Giallo has all the perfect elements executed flawlessly. Even in 2021, the kills were all new to me. The mystery keeps you guessing- and had me wrong in the end. The unforgettable Goblin score will get your blood rushing. Note: There are a few outdated tropes involving homosexuality and misogyny, although aligned with time period. Regardless this film is a must-watch.
Absolutely bonkers plot and characters, but the action sequences and score by Goblin help to accentuate this fine entry into the genre by the maestro of the thrill himself.