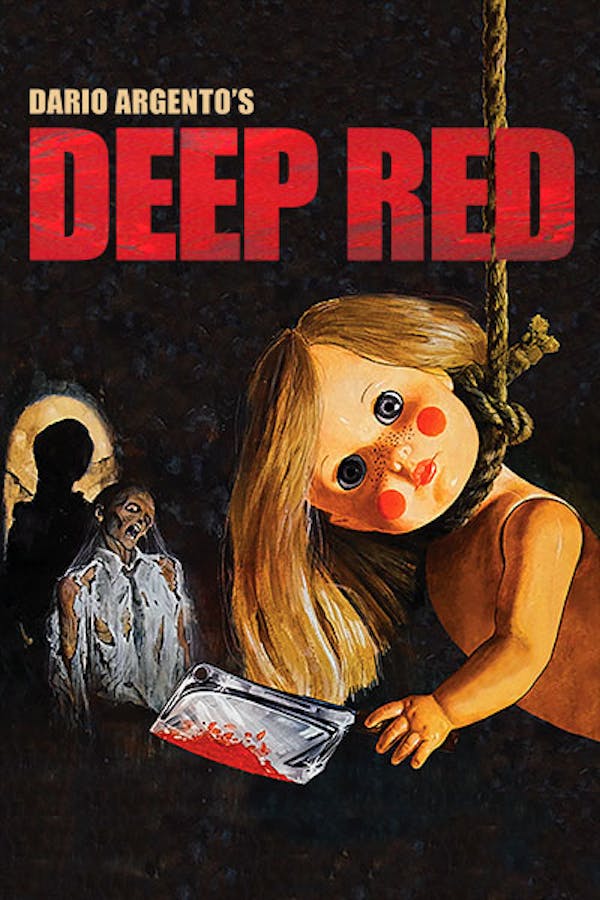 Deep Red
Directed by Dario Argento
A psychic who can read minds picks up the thoughts of a murderer in the audience and soon becomes a victim. An English pianist gets involved in solving the murders, but finds many of his avenues of inquiry cut off by new murders, and he begins to wonder how the murderer can track his movements so closely. Contains violence and gore.
A teacher gets drawn into a serial killer's web in Dario Argento's iconic giallo.
Cast: David Hemmings, Daria Nicolodi, Gabriele Lavia
Member Reviews
I couldn't really make it through this one. I have watched many of argento's films but I just can't get past the pacing and story issues that I have. Visually his films are amazing I just wish that they had a little more refinement to them.
Probably the best giallo ever made. The Goblin soundtrack is also excellent!
Whoops!! Forgot one skull so here's all 5 now. Again, it's all for the kid. Dudes so talented and a lyrical fucking genius. This kids shittin on 2pac! lil Wayne, Kanye, Kendrick Lamar, Drake, Travis Scott all just need to go retire now! fuck it just include everyone bc the list goes on and on
At the end, when the kid grabs the knife outta the man and holds it up... is he supposed to be lip singing the little LA LA LA LAAA LALALA LA tune? Or was that supposed to be gasping to breathe? Lmao cuz for 1, why not just sing lalalala? Maybe he couldn't read a quote card cuz those were some pretty hard lyrics to memorize like I doubt real rappers like Lil Wayne and Eminem could even pul that shot off so it was that kids singing performance for me,5 skulls bc hes a fucking rock star and all these other rappers could only dream of being that lyrically inclined and talented