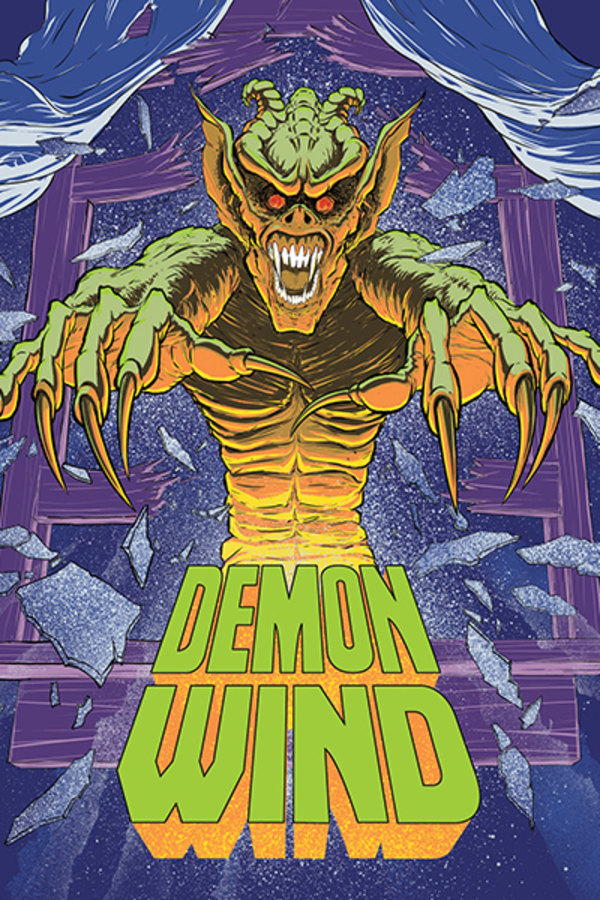 Demon Wind
Directed by Charles Philip Moore
The strange and brutal deaths of Cory's grandparents has haunted him for years. Determined to discover the truth, he has returned to the desolate region where they lived, along with a group of friends, to try and uncover the mystery. Ignoring warnings from the locals that the area is cursed, Cory and his friends soon realize that the legend is true, as the Demon Wind, possesses and destroys them, one by one, turning them into monsters from hell.
Cory and a group of friends return to the desolate farmhouse where his grandparents were murdered, only to find the land is cursed.
Cast: Eric Larson, Francine Lapensée, Sherry Bendorf Leigh, Stephen Quadros
Member Reviews
The most incredibly stupid cast of characters who utter the most incredibly stupid lines of dialogue while they do the most incredibly stupid things. At the same time, we have commendably ambitious effects and set pieces for what is obviously a lower-end Evil Dead spin-off. I've never seen an 80's spookshow with quite the same tone. A unique viewing for sure.
When I originally saw this movie I hadn't seen Evil Dead yet I was a kid and this movie scared me hey I was a kid cut me some slack watching it years later I'm like I was scared of this lol. I vaguely remember renting this on VHS I never could find it on DVD sadly. This falls into the so bad its good category the actor who plays Cory he must have coached Kristen Stewart cause both people don't know how to show emotion at all. Cory has the same reaction watching his friends die as he does when he is telling his girlfriend he loves her lol. Many unanswered questions that you will never get answered. Why does the snowglobe breaking blow up the house, why do demons spew pancake batter, why is that girl pointing at the car with a stick as it drives down the road, why does Bonnie die twice, why does Harcourt try to warn them away and say damned fools if he is really the son of Satan behind everything, why does Corey turn into a bald elf, etc.
definitely falls into the category ' SO BAD ITS GOOD ' however don't turn away at any point, i did this on numerous occasions and every time i thought i was watching a different movie. This has one of the best unnecessary kung fu kick sequences i have ever seen in a movie. this alone is why its getting 4 bleeding skulls.
To the viewer who said "the acting is pretty good," what in the hell were you watching? The acting in this movie is on the level of high school theatre class. And no, I'm not exaggerating. Even though this was released in 1990, some of the special effects looked like they were from the early 80's. The lead male actor is about as unemotional as you can possibly get. Whether he's saying I love you or shooting demons he still has that same blank look on his face.
Ripshit bonkers. A little slow paced. I don't know how I never heard of this movie until now.