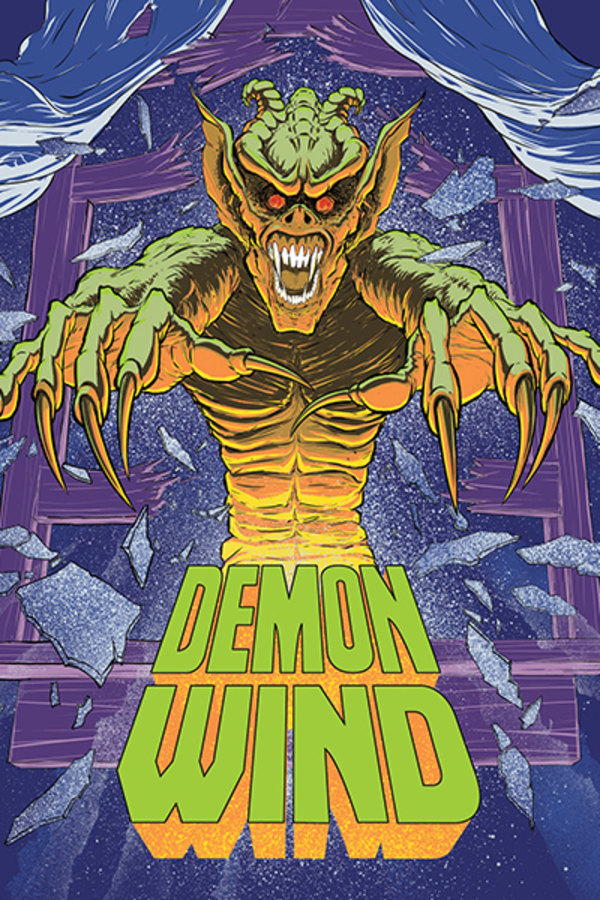 Demon Wind
Directed by Charles Philip Moore
The strange and brutal deaths of Cory's grandparents has haunted him for years. Determined to discover the truth, he has returned to the desolate region where they lived, along with a group of friends, to try and uncover the mystery. Ignoring warnings from the locals that the area is cursed, Cory and his friends soon realize that the legend is true, as the Demon Wind, possesses and destroys them, one by one, turning them into monsters from hell.
Cory and a group of friends return to the desolate farmhouse where his grandparents were murdered, only to find the land is cursed.
Cast: Eric Larson, Francine Lapensée, Sherry Bendorf Leigh, Stephen Quadros
Member Reviews
"Yeah, I'm sure, sure as iynyamanbadanything." That happens to be a direct quote from this movie. The actor gets his tongue completely twisted and flubs the line entirely, ruining the take - you'd think the director would yell 'Cut' shortly thereafter, but nope, this movie is full of takes like that! Everything about this movie (except the solid effects) is bad. Often in an unintentionally hilarious and fun way, but mostly it's just tedious, I'm afraid. Watch it on The Last Drive-In with Joe Bob regardless of if you think you'll enjoy it or if you just want to laugh it at, you'll have a better experience either way. That said, I can only recommend this movie to people who 1) want to watch it with Joe Bob's brilliant commentary and laugh at it, or 2) practical effects geeks who appreciate the craft of putting demonic creatures and the like in movies before you could just shoot an entire movie in front of one green/blue screen. The effects are great, 2 stars instead of 1 for that reason alone. Four stars for TLDI version with Joe Bob's commentary, he says check it out!
Honestly the only way to make this music enjoyable is to watch is with Joe Bob on the last drive in.
This movie has a Kung Fu magician, nuff said.
Shudder did the right thing in locking down Joe Bob Briggs because most of these movies I would not choose to see. Now, after watching The Last Drive-In, I actively choose those movies, especially, if he recommends them. This movie is a great air-filler, perfect to have on while doing the bills or reading. The cast appears to know what they are participating in from the homoerotic stare-downs (I didn't realize late 80s and early 90s were so deep(?) to the dedication to age-old tropes. The cheese factor is pure Velveeta with salsa and the chips are the sincere loss you feel when each character dies. Watch this with Joe Bob to appreciate it. By the way, I slowly realize what is Goat's Milk. This attention to details. . . missing from modern horror films.