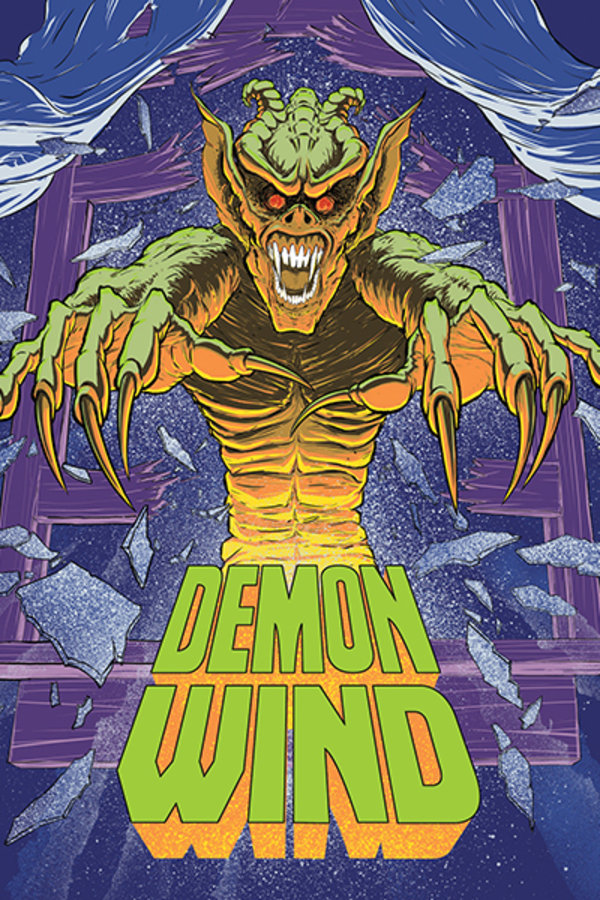 Demon Wind
Directed by Charles Philip Moore
The strange and brutal deaths of Cory's grandparents has haunted him for years. Determined to discover the truth, he has returned to the desolate region where they lived, along with a group of friends, to try and uncover the mystery. Ignoring warnings from the locals that the area is cursed, Cory and his friends soon realize that the legend is true, as the Demon Wind, possesses and destroys them, one by one, turning them into monsters from hell.
Cory and a group of friends return to the desolate farmhouse where his grandparents were murdered, only to find the land is cursed.
Cast: Eric Larson, Francine Lapensée, Sherry Bendorf Leigh, Stephen Quadros
Member Reviews
Good God! -Why in the hell is this piece of shit on Shudder?! -It should be on Shitter. Horrible... it's not even a fucking movie...bleccch, terrible.
What a great movie. The special effects were amazing. Just kidding.
Great 80s horror, if your an 80s horror fanatic this the film for you! However the acting is typical 80s acting overall great late night film
I thoroughly enjoyed this practical '80s special effects like the monster makeup and fire. It's a super campy '80s movie with all of the most awfully bad acting and stereotypical characters possible. It's got the creepy gas station attendant who warns the kids to stay go to the scary place, the jock jerk with his ditzy girlfriend, the main guy, his love interest, and so forth. We've seen it all before. The best thing about this is its ridiculousness and then special effects.