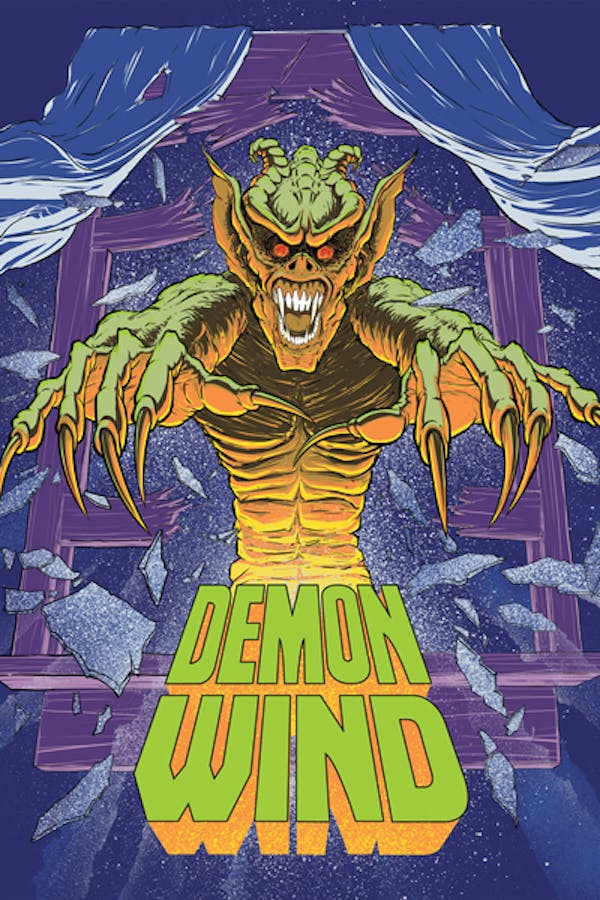 Demon Wind
Directed by Charles Philip Moore
The strange and brutal deaths of Cory's grandparents has haunted him for years. Determined to discover the truth, he has returned to the desolate region where they lived, along with a group of friends, to try and uncover the mystery. Ignoring warnings from the locals that the area is cursed, Cory and his friends soon realize that the legend is true, as the Demon Wind, possesses and destroys them, one by one, turning them into monsters from hell.
Cory and a group of friends return to the desolate farmhouse where his grandparents were murdered, only to find the land is cursed.
Cast: Eric Larson, Francine Lapensée, Sherry Bendorf Leigh, Stephen Quadros
Member Reviews
Its fun and there is a really clear influence from Evil Dead but I dont think the script is as good as Evil Dead. Worth watching I would say though
this movie was pretty good .. wouldn't say i wasted my time watching it because i enjoyed it and i'm a big fan of demon movies .. it was like The Evil Dead but campy and cheesy? if that makes any sense lol .. the effects and some parts of the movie were cheesy but the gore and acting weren't so bad. definitely gonna add this movie to my collection of horror and buy it on Blu-ray! watch it if you like The Evil Dead series, cheesy, campy 80's horror flicks :)
This movie was the perfect amount of Campy goodness! The SPFX Makeup, one liners and 4=wheel drive made this worth while.
on its own, its a 3 out of 5. the dialogue is hilarious, as are the ways the characters react to situations. joe bob makes this a 4 out of 5. watch it that way.
This is not what I consider as a good movie but the FX is really nice. The end make no sense at all, this is not a movie to take seriously.