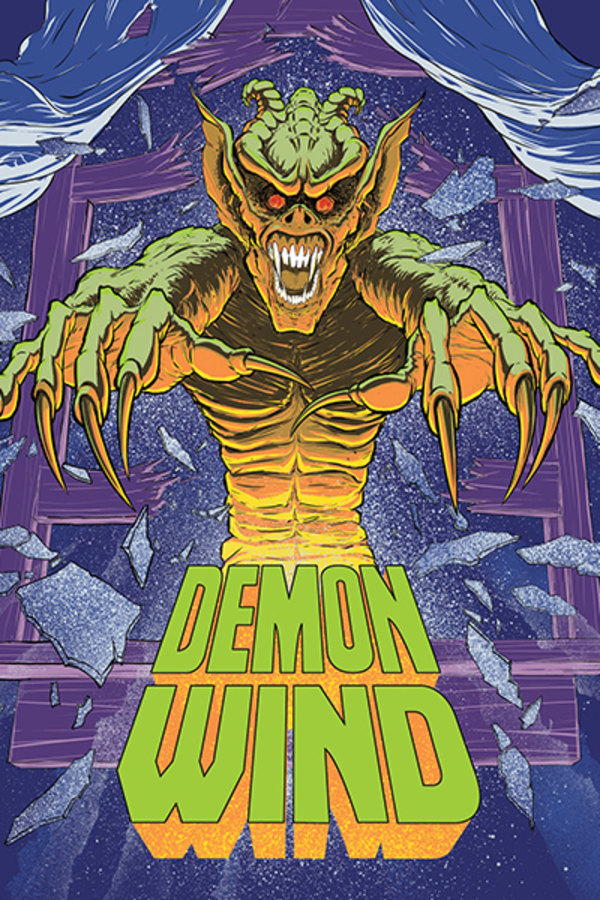 Demon Wind
Directed by Charles Philip Moore
The strange and brutal deaths of Cory's grandparents has haunted him for years. Determined to discover the truth, he has returned to the desolate region where they lived, along with a group of friends, to try and uncover the mystery. Ignoring warnings from the locals that the area is cursed, Cory and his friends soon realize that the legend is true, as the Demon Wind, possesses and destroys them, one by one, turning them into monsters from hell.
Cory and a group of friends return to the desolate farmhouse where his grandparents were murdered, only to find the land is cursed.
Cast: Eric Larson, Francine Lapensée, Sherry Bendorf Leigh, Stephen Quadros
Member Reviews
What the hell was that ending? So bad. 4/5 stars haha.
Unintentional comedy, some cool practical effects. Other than that, fairly awful.
Ponderous mess with forced acting and a predictable plot. Dialog is bad. About the only enjoyable thing was playing "Spot the Reference" to other movies (POLTERGEIST, EVIL DEAD, NIGHT OF THE DEMONS and THE OMEN just to name a few) which were cribbed from to make this thing.
It has magicians, a bonkers ending, gore, and hilarity. What more do you need?
Remembered this movie from childhood. Absolutely as campy and Dead Alive/Evil Dead-esque as I remember it being.