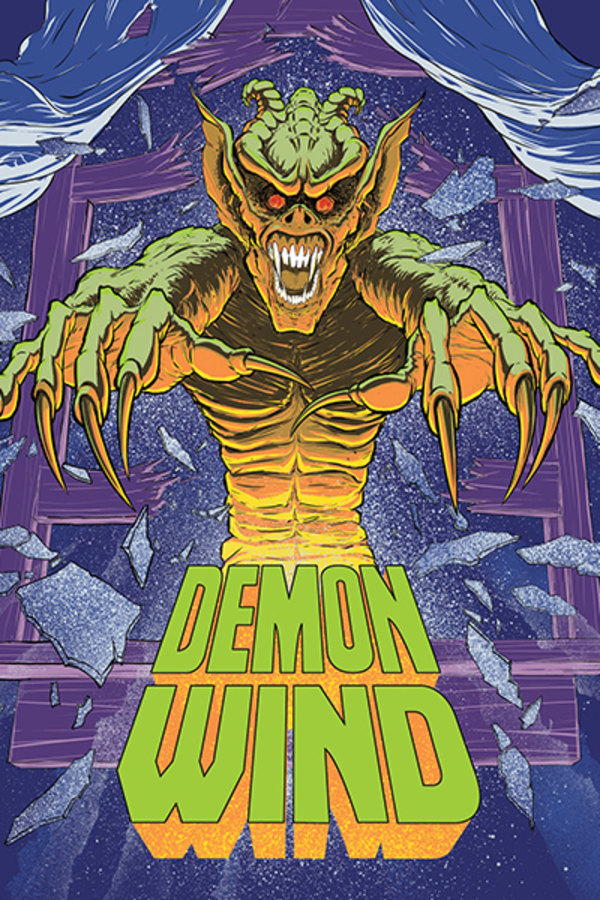 Demon Wind
Directed by Charles Philip Moore
The strange and brutal deaths of Cory's grandparents has haunted him for years. Determined to discover the truth, he has returned to the desolate region where they lived, along with a group of friends, to try and uncover the mystery. Ignoring warnings from the locals that the area is cursed, Cory and his friends soon realize that the legend is true, as the Demon Wind, possesses and destroys them, one by one, turning them into monsters from hell.
Cory and a group of friends return to the desolate farmhouse where his grandparents were murdered, only to find the land is cursed.
Cast: Eric Larson, Francine Lapensée, Sherry Bendorf Leigh, Stephen Quadros
Member Reviews
This movie is full of moments of insanity that must be seen to be believed. In terms of quality and weirdness, it feels like it was made by the same team who gave us Troll 2. It's never "good" but it is also never not entertaining.
This movie makes absolutely NO sense, yet it doesn't take away from how incredible it is. SOMEONE TURNS INTO A DOLL AND EXPLODES AND NONE OF HER FRIENDS SEEM TO CARE AND MOVE RIGHT ALONG. If you are into 80s trash horror look no further.
What the hell did I just watch? 😃
this has joe bob briggs written all over it. great movie
Yeah....this one's pretty awful, but if you're in the mood for a "bad movie night" this one's for you! It cherry-picks from different horror films you know and love, even right down to the John Carpenter-like soundtrack.