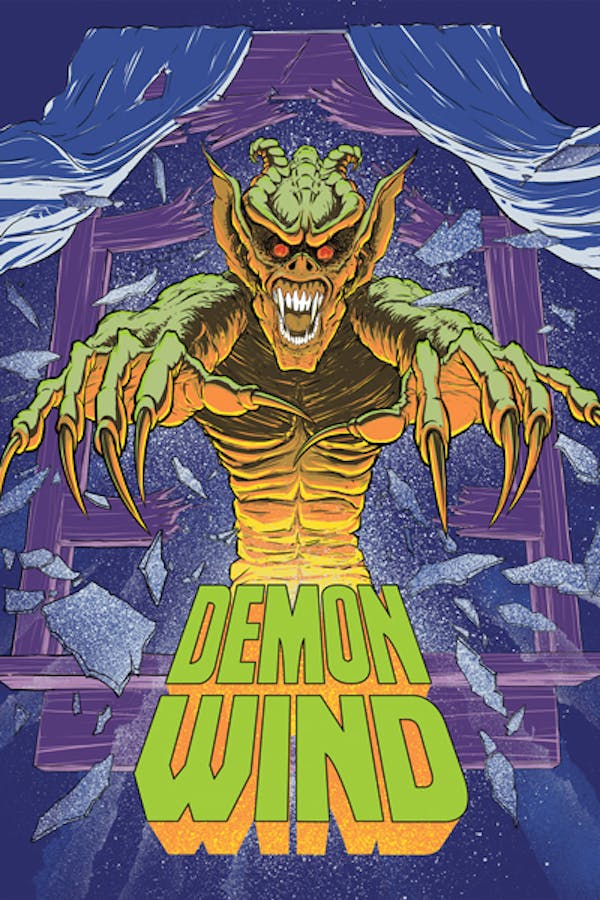 Demon Wind
Directed by Charles Philip Moore
The strange and brutal deaths of Cory's grandparents has haunted him for years. Determined to discover the truth, he has returned to the desolate region where they lived, along with a group of friends, to try and uncover the mystery. Ignoring warnings from the locals that the area is cursed, Cory and his friends soon realize that the legend is true, as the Demon Wind, possesses and destroys them, one by one, turning them into monsters from hell.
Cory and a group of friends return to the desolate farmhouse where his grandparents were murdered, only to find the land is cursed.
Cast: Eric Larson, Francine Lapensée, Sherry Bendorf Leigh, Stephen Quadros
Member Reviews
Super fun, great effects, terrible writing. if you like stupid movies you will like this.
I had an ABSOLUTE BLAST with this film. In many ways, it is really terribly made. But in other ways, it is energetic and infectiously fun and surprisingly enjoyable to watch.  This ended up being one of the most fun screenings I did in February. I definitely didn't expect that.
Gory, gross, fun. Give it a watch.
Ugh, wind demons are just the absolute WORST. Not much here in terms of things like plot or acting, but the demon makeup/costumes are good, and there are a couple of pretty cool kills. There are definitely worse ways to kill an hour and a half.