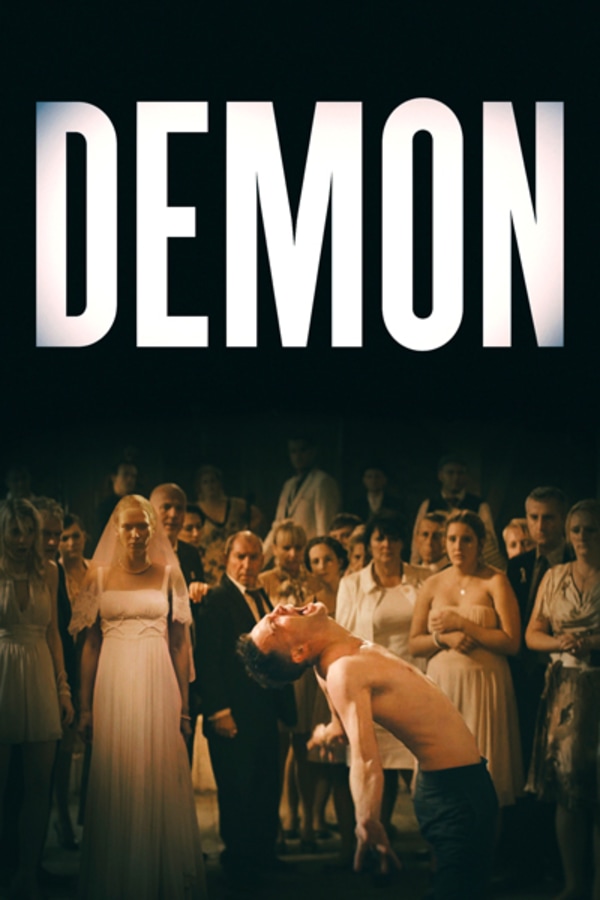 Demon
Directed by Marcin Wrona
Newly arrived from England to marry his fiancee, Peter has been given a gift of her family's ramshackle country house in rural Poland. While inspecting the premises on the eve of the wedding, he falls into a pile of human remains. The ceremony proceeds, but strange things begin to happen. During the wild reception, Peter comes undone, and a dybbuk, the iconic ancient figure from Jewish folklore, takes a toehold in this present-day celebration-for a very particular reason.
Over the course of his wild wedding, Peter is taken hold of by a dark force.
Cast: Itay Tiran, Agnieszka Zulewska, Andrzej Grabowski
Member Reviews
A little confusing but overall pretty well done. I recommend it to those who are fond of a good ghost story.
Not what I expected but was a pleasant surprise,
This was so so so so bad. Don't waste your time. Boring and weird.