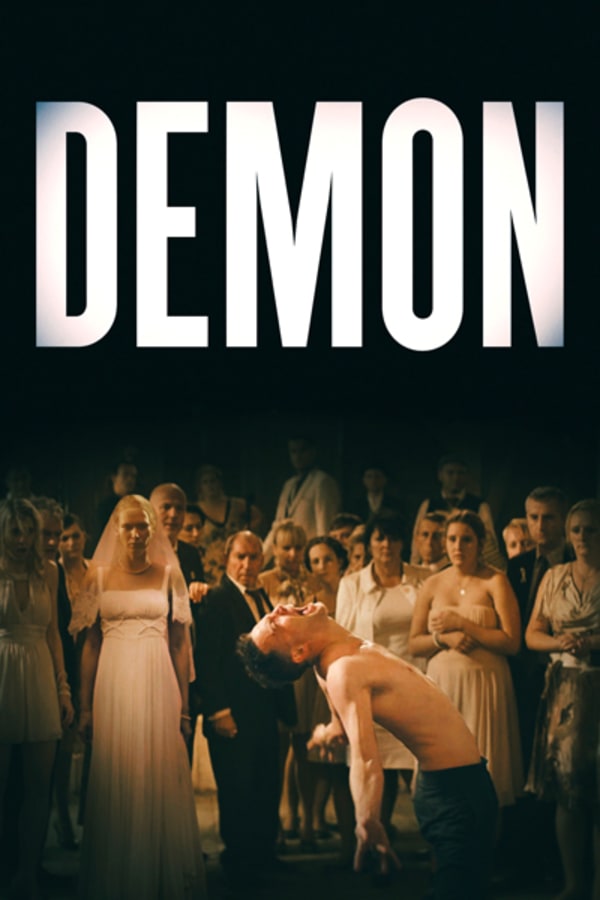 Demon
Directed by Marcin Wrona
Newly arrived from England to marry his fiancee, Peter has been given a gift of her family's ramshackle country house in rural Poland. While inspecting the premises on the eve of the wedding, he falls into a pile of human remains. The ceremony proceeds, but strange things begin to happen. During the wild reception, Peter comes undone, and a dybbuk, the iconic ancient figure from Jewish folklore, takes a toehold in this present-day celebration-for a very particular reason.
Over the course of his wild wedding, Peter is taken hold of by a dark force.
Cast: Itay Tiran, Agnieszka Zulewska, Andrzej Grabowski
Member Reviews
I had a friend recommend this movie, and based on its presence here, I was expecting a horror movie. If you are looking for a horror movie, look elsewhere. If you are interested in an adaptation of a play about ghosts and possession as a metaphor, which is still very stagey, this is very good. But DO NOT GO IN LOOKING FOR A HORROR MOVIE.
Terrible. The translation was ridiculous, and nothing happened. It wasn't the least bit tense. The comedy was flat. Character motivation was nil. Nor was there any resolution.
One of my favourites on Shudder. Very original and very well done and acted.
Interesting, confusing, and a little unsatisfying. The end drags and then fizzles compared to the rest of the film.