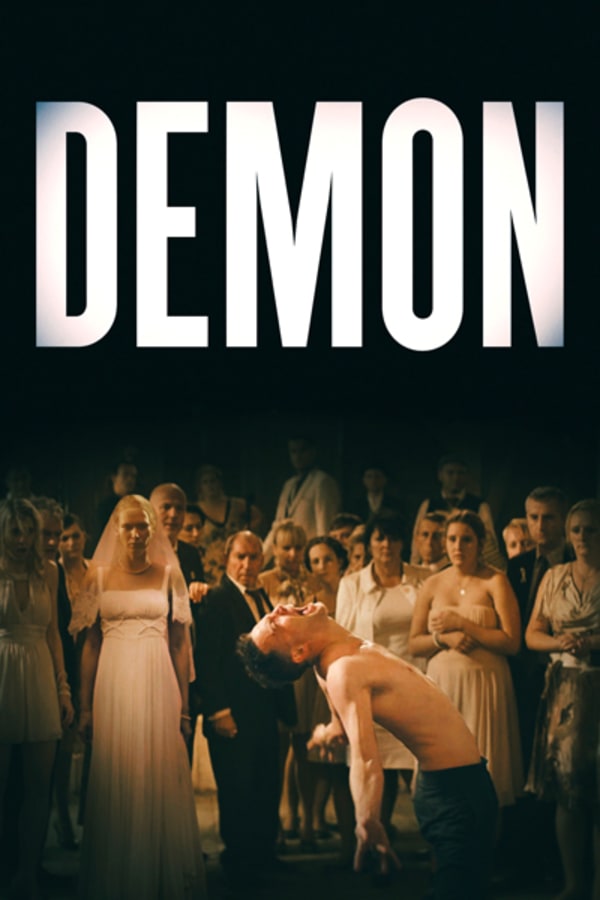 Demon
Directed by Marcin Wrona
Newly arrived from England to marry his fiancee, Peter has been given a gift of her family's ramshackle country house in rural Poland. While inspecting the premises on the eve of the wedding, he falls into a pile of human remains. The ceremony proceeds, but strange things begin to happen. During the wild reception, Peter comes undone, and a dybbuk, the iconic ancient figure from Jewish folklore, takes a toehold in this present-day celebration-for a very particular reason.
Over the course of his wild wedding, Peter is taken hold of by a dark force.
Cast: Itay Tiran, Agnieszka Zulewska, Andrzej Grabowski
Member Reviews
This was surprisingly moving for me. A slow, dark descent from the party atmosphere of a joyful wedding into the bloody history of Poland and its Jewish population. The possession of Piotr is not simply an angry ghost looking for vengeance, but a dead woman looking for recompense for the community, family, and life stolen from her before the last evidence that it existed at all is gone. I once heard that ghost stories are just records of crimes that remain in the public memory. Demon is evidence that that is unfortunately true.
so.. was homeboy spirited away? Or am I missing something?
ghosts with the MOST YAWN!
Brilliant. Also genuinely funny without being campy. (I mean I love camp when I'm in the mood but that's SO hard to pull off in horror.) A true testament to the actors!