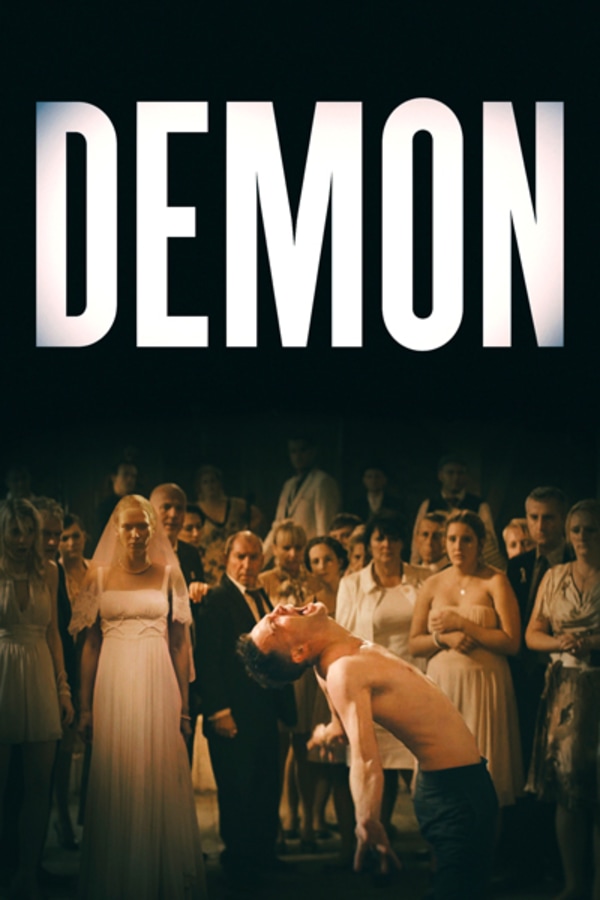 Demon
Directed by Marcin Wrona
Newly arrived from England to marry his fiancee, Peter has been given a gift of her family's ramshackle country house in rural Poland. While inspecting the premises on the eve of the wedding, he falls into a pile of human remains. The ceremony proceeds, but strange things begin to happen. During the wild reception, Peter comes undone, and a dybbuk, the iconic ancient figure from Jewish folklore, takes a toehold in this present-day celebration-for a very particular reason.
Over the course of his wild wedding, Peter is taken hold of by a dark force.
Cast: Itay Tiran, Agnieszka Zulewska, Andrzej Grabowski
Member Reviews
It really should not even be named "Demon". Good start, good characters, and good atmosphere at the start, but once it gets going, it just goes down hill. Terrible conclusion to the story. It's almost like they did not even know how to utilize the good characters they had or what the story should actually be about.
You're right horridbenji. Some good film here. At least half. The other half of the film derailed. No closure. People walking around aimlessly. What happened to our Piotr? Definitely not a Jack Torrence situation.
I love a slow burn but, for me, this one was stuck in PARK. Really nothing of note seemed to happen. Well made, though, and the girl who played the bride was beautiful enough to make the whole thing almost worthwhile.
Slow burning but beautifully made 4/5 skulls
Excellent and understated. More about Polish coping mechanisms for past traumas than it is about the supernatural or a wedding.