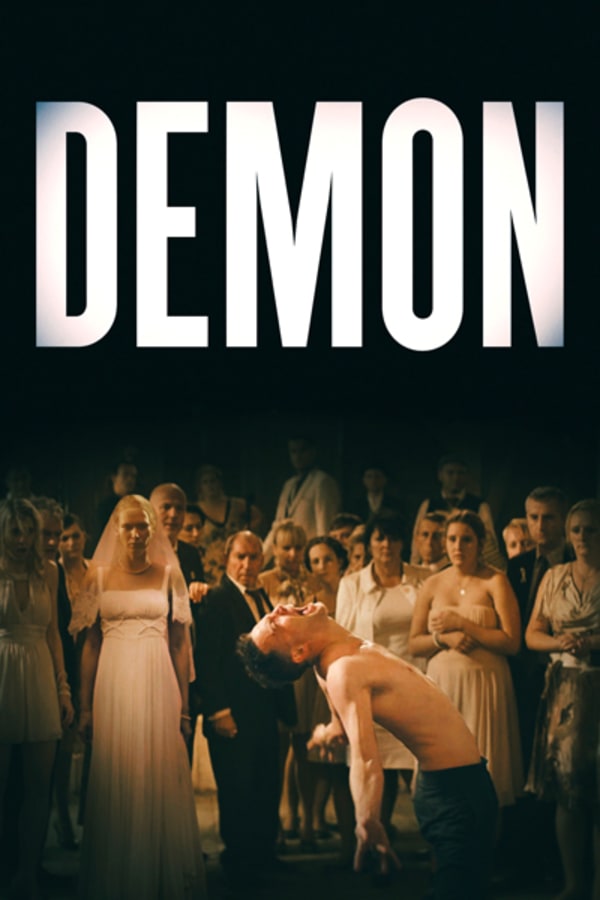 Demon
Directed by Marcin Wrona
Newly arrived from England to marry his fiancee, Peter has been given a gift of her family's ramshackle country house in rural Poland. While inspecting the premises on the eve of the wedding, he falls into a pile of human remains. The ceremony proceeds, but strange things begin to happen. During the wild reception, Peter comes undone, and a dybbuk, the iconic ancient figure from Jewish folklore, takes a toehold in this present-day celebration-for a very particular reason.
Over the course of his wild wedding, Peter is taken hold of by a dark force.
Cast: Itay Tiran, Agnieszka Zulewska, Andrzej Grabowski
Member Reviews
this movies is boring, the wedding that takes days to end haha, wow boring, the only scary thing of this movie is all the vodka drinking that is goes on, I cant believe I saw the whole thing.
Definitely art house. Personally, I found it gripping and emotionally driven. There's suspense, but this isn't The Conjuring or The Exorcist, so if you're looking for that vibe, pass this one by. The acting is phenomenal here, the music is wonderful, and the ending is subtle and pays off the story if you've been paying attention. Once I saw the ending, I revisited the rest of the movie with my knowledge.
very confusing. felt like the movie went nowhere
Great build. Great acting. Cool concept. Quickly petered off to nothing. I hate being harsh but there is zero resolution. They don't really explain anything. I think there was supposed to be some meaning there with the choices they made from the second half on but they fell flat. To be clear the acting and filming were great. The story just fell flat like they had a great build and didn't know what to do with it after that.