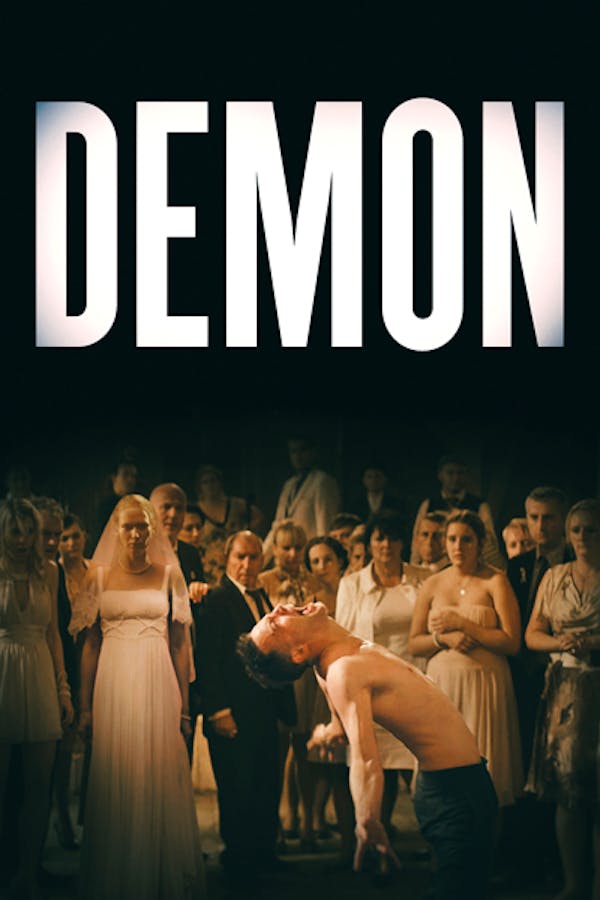 Demon
Directed by Marcin Wrona
Newly arrived from England to marry his fiancee, Peter has been given a gift of her family's ramshackle country house in rural Poland. While inspecting the premises on the eve of the wedding, he falls into a pile of human remains. The ceremony proceeds, but strange things begin to happen. During the wild reception, Peter comes undone, and a dybbuk, the iconic ancient figure from Jewish folklore, takes a toehold in this present-day celebration-for a very particular reason.
Over the course of his wild wedding, Peter is taken hold of by a dark force.
Cast: Itay Tiran, Agnieszka Zulewska, Andrzej Grabowski
Member Reviews
Excellent allegorical storytelling and art house filmmaking, with great casting, acting, tension and dialogue. Some of the statements made by the dad toward the end are worth writing down. "We must forget what we didn't see here." Beautifully done. Bus it it scary? Well, it has creepy moments, for sure. If you're looking for shore or, or resolution, maybe move along. Still recommended!
This ain't neaux horror flick, but damnified...it's gewd.
Too much dialogue. The ending was horrible.
Solid horror flick. Great use of building tension and character.