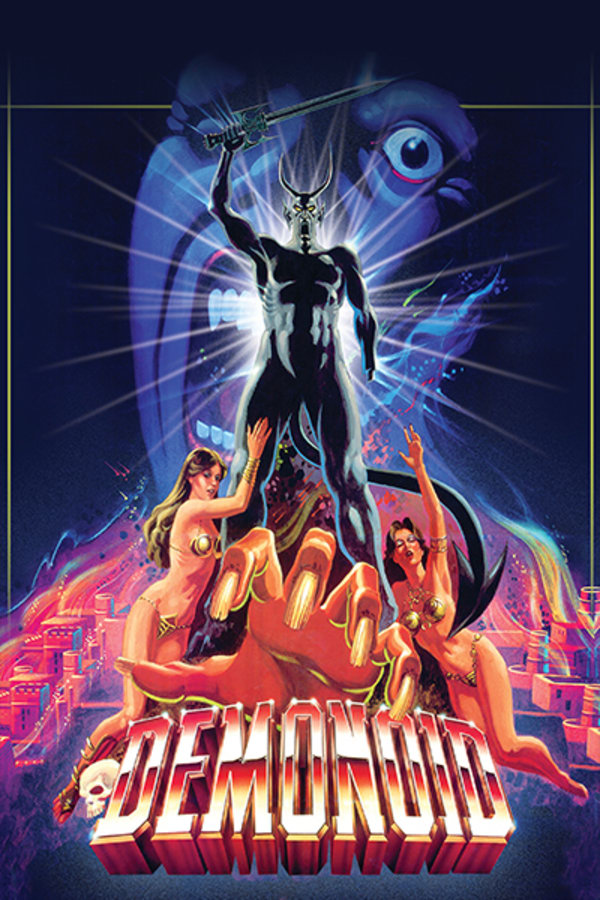 Demonoid
Directed by Alfredo Zacarías
A severed hand possessed by a vengeful demon wreaks havoc on married couple Mark and Jennifer's life. First it attacks and possesses Mark, who dies when he attempts to cut it off. But when he jumps out of his coffin and attacks Jennifer, a cop severs Mark's hand and then is possessed by it himself. Jennifer decides to join forces with a renegade priest - but can they conquer the evil hand before the forces of hell overtake them? A classic slice of early 80s horror sleaze, full of outrageously violent deaths, ludicrous plot twists and a pounding musical score. Contains violence and gore.
A severed hand possessed by a vengeful demon wreaks havoc on married couple's life.
Cast: Samantha Eggar, Stuart Whitman, Roy Jenson
Member Reviews
Very few redeeming qualities, unfortunately. The plot gapes with holes, the actors are sleepwalking. I love schlock, too! But this is, unfortunately, a bad movie made lazily.
Not sure how this one slipped passed me all these years. I'm an 80's fiend and have never seen this. Awesome film with everything you need for a night of campy horror!
Outrageous 80's hand possesion movie. If that sounds appealing, check. it. out.
Not that great of a film. For the person below me to say that the negative ratings are for people who weren't alive then - what's that matter? So I suppose since none of us were alive during the Revolutionary War we can't have opinions about that either? Even if this movie came out now it would suck. The opening sequence was promising but everything else seemed like an afterthought. What a clumsy film and just proves that just because something came out decades ago does not mean it's an instant classic.