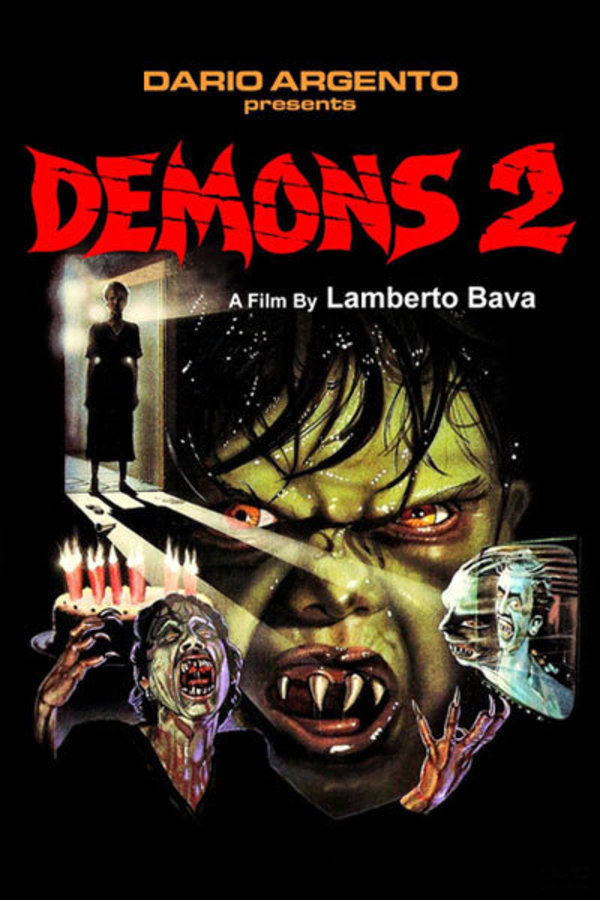 Demons 2
Directed by Lamberto Bava
A demonic invasion turns a high-rise apartment building into hell on Earth in this scary sequel from director Lamberto Bava and co-writer Dario Argento. At a party, a girl watches a film in which teens awaken a demon. Suddenly, the demon crawls through the TV, possessing her. Soon the building is filled with rabid monsters intent on spreading the demonic virus as far as possible. Though only a slight variation on the first film's story, DEMONS 2 ups the ante on the gory horror FX - including demonic dogs, terrifying toddlers and a bloodthirsty baby Beelzebub. Contains strong language, violence and gore.
A demonic invasion turns a high-rise apartment building into hell on Earth.
Cast: Asia Argento, David Edwin Knight, Nancy Brilli, Coralina Cataldi-Tassoni
Member Reviews
Almost the exact as the first film. I wonder if they did a third movie?
At first I was enraged by how this movie was offending my intellect but then, after 20 or so minutes of atrocious dubbing and high pitched screaming, I bled a few IQ points out of my ears and I actually started having fun with it a little bit. You gotta give it to it though that visually is very stylish at times. Also big props to the demon kid for forever entering my nightmares, see ya tonight kiddo.
Like its predecessor, this is a straightforwardly stupid movie with a what-the-hell storyline, ridiculous situations, dialogue, & dubbing, but it's stylishly directed, takes itself not at all seriously and is fun to watch.
Not sure if anyone else caught it but the guy in the orange muscle shirt in the gym is the same actor as the pimp from the first Demons.
Just as great and campy as the first!