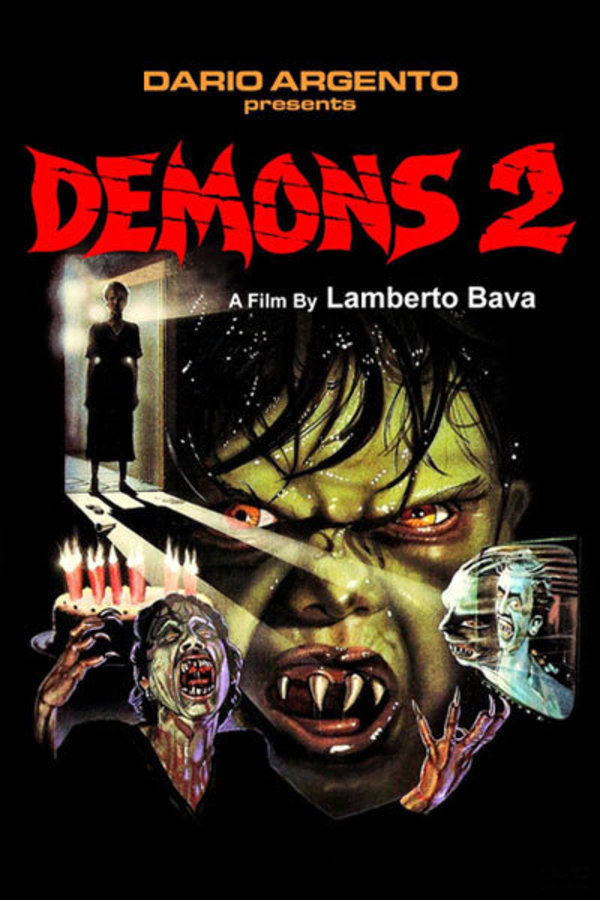 Demons 2
Directed by Lamberto Bava
A demonic invasion turns a high-rise apartment building into hell on Earth in this scary sequel from director Lamberto Bava and co-writer Dario Argento. At a party, a girl watches a film in which teens awaken a demon. Suddenly, the demon crawls through the TV, possessing her. Soon the building is filled with rabid monsters intent on spreading the demonic virus as far as possible. Though only a slight variation on the first film's story, DEMONS 2 ups the ante on the gory horror FX - including demonic dogs, terrifying toddlers and a bloodthirsty baby Beelzebub. Contains strong language, violence and gore.
A demonic invasion turns a high-rise apartment building into hell on Earth.
Cast: Asia Argento, David Edwin Knight, Nancy Brilli, Coralina Cataldi-Tassoni
Member Reviews
Less fun than the first, but still a great watch.
It's no Demons 1, but it's still a good natured, energetic and hilarious blast that, like the first movie, might have horrible dubbing but crucially doesn't rely on good line delivery for its gags or setting up tension (a trap that many Italian horrors fall into).
Better than the first one by a hair but I'm still not a huge fan of the gratuitous 'action' sequences which are even MORE rampant in the sequel, so i'm giving it the same rating. This actually has more elements to the story and it's less confusing and jarring. I really enjoy the atmosphere at the beginning of the film. If you've seen the first and liked it be sure to watch this one as well, because although i wasn't the hugest fan of Demoni I definitely had a fun time with this.
The first one's better...more people would've survived if they had just figured out the whole opening doors thing.
Cheesy as they come but I love it