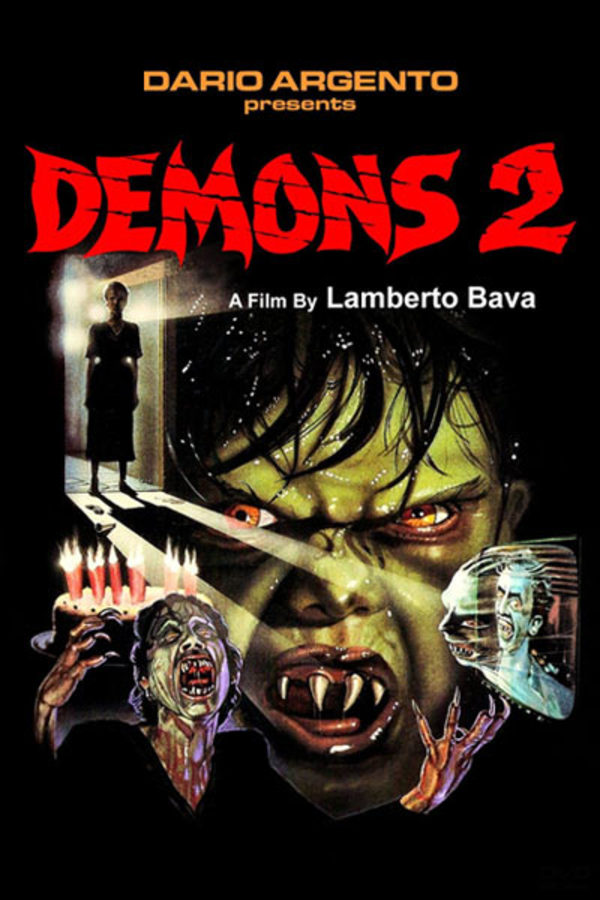 Demons 2
Directed by Lamberto Bava
A demonic invasion turns a high-rise apartment building into hell on Earth in this scary sequel from director Lamberto Bava and co-writer Dario Argento. At a party, a girl watches a film in which teens awaken a demon. Suddenly, the demon crawls through the TV, possessing her. Soon the building is filled with rabid monsters intent on spreading the demonic virus as far as possible. Though only a slight variation on the first film's story, DEMONS 2 ups the ante on the gory horror FX - including demonic dogs, terrifying toddlers and a bloodthirsty baby Beelzebub. Contains strong language, violence and gore.
A demonic invasion turns a high-rise apartment building into hell on Earth.
Cast: Asia Argento, David Edwin Knight, Nancy Brilli, Coralina Cataldi-Tassoni
Member Reviews
A fun, cheesy and gory Italian horror! If you like the first one then you'll love this one. Just don't expect anything new or groundbreaking.
I was so disappointed when I seen this the first time years ago .expected a actual sequel to the first not a rebooted story .the first films was just amazing the effects the gore I loved it .decided to revisit both films and I still dislike this sequel.the only thing I'll give it props for is of course the makeup which I liked from the first movie .those teeth's and the beastly sounds where a thumbs up .Demons one will forever be a classic for me but this sequel forever a flop
Really good movie, but it is true that this film is very much the same as the first demoni( demons in Italian). And really even tho I like demoni 2 I really feel that the sequel should have been horror action, but just my thoughts. However as an Italian film I like it and recommend it if you like the original demoni!!!
more of the same as the first movie. mindless fun tho.
It was okay just a rehash of the first one