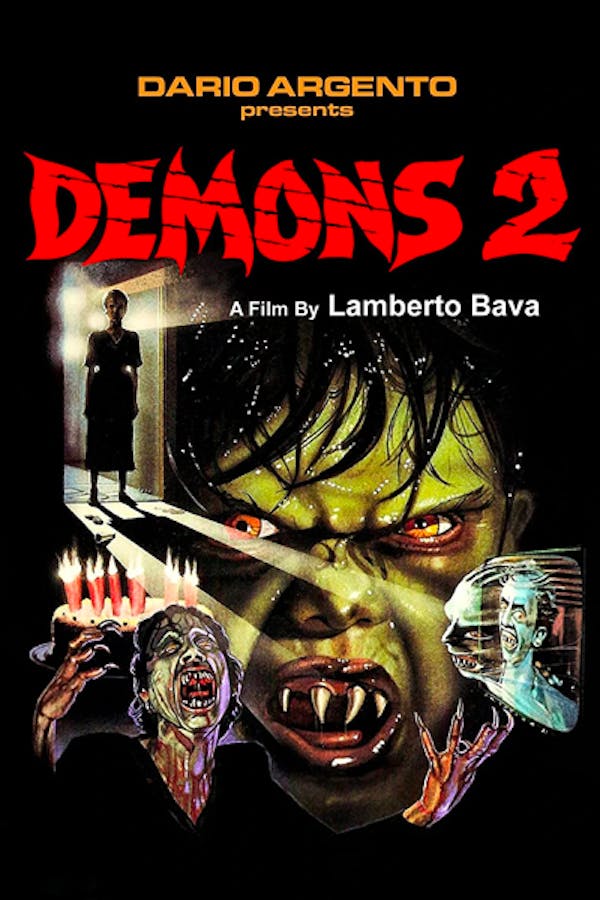 Demons 2
Directed by Lamberto Bava
A demonic invasion turns a high-rise apartment building into hell on Earth in this scary sequel from director Lamberto Bava and co-writer Dario Argento. At a party, a girl watches a film in which teens awaken a demon. Suddenly, the demon crawls through the TV, possessing her. Soon the building is filled with rabid monsters intent on spreading the demonic virus as far as possible. Though only a slight variation on the first film's story, DEMONS 2 ups the ante on the gory horror FX - including demonic dogs, terrifying toddlers and a bloodthirsty baby Beelzebub. Contains strong language, violence and gore.
A demonic invasion turns a high-rise apartment building into hell on Earth.
Cast: Asia Argento, David Edwin Knight, Nancy Brilli, Coralina Cataldi-Tassoni
Member Reviews
Got 50 minutes in and couldn't take it anymore, a retread and the original is better.
I enjoy these films but this was just an exact copy of the first films struture and not done as well to add to that all hail argento but this isnt his greatest work.
A must-watch of 80s horror. Schlocky, gross fun...and the movie in the movie featured in both Demons and Demons 2 has always creeped me out.
Wow, this was so stupid, my head hurts after watching it. I liked the first DEMONS. It was cheesy trash, but well made and entertaining. This sequel still had some good moments, but overall it was stupidity overload. I can accept dumb characters and illogical plots to a certain degree. Watched many trashy movies and enjoyed them. But this was just way too much lazy writing/editing.
It was a great movie then and still is now.