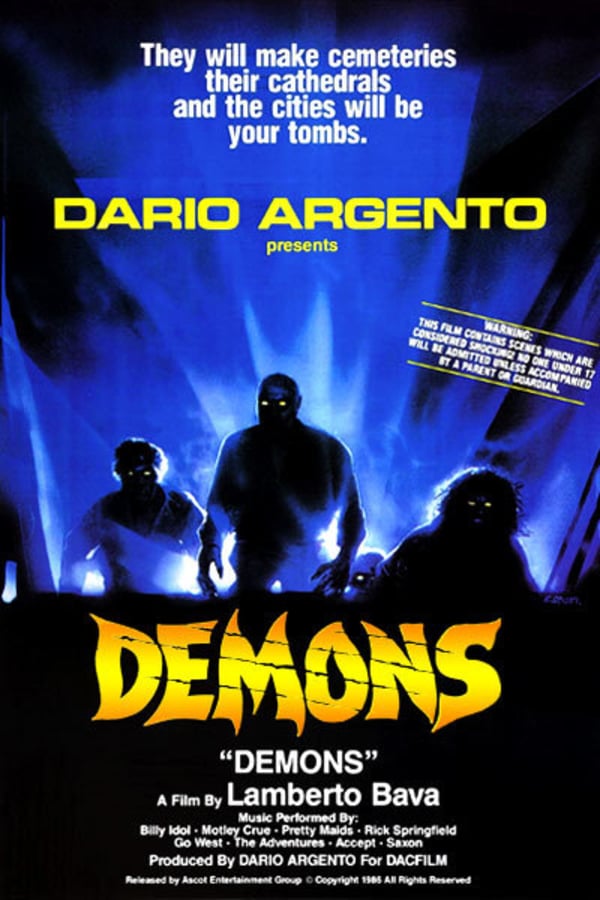 Demons
Directed by Lamberto Bava
Horror movie audience members turn into bloodthirsty demons in this essential Euro-horror entry from Lamberto Bava (Mario Bava's son) and co-writer Dario Argento (SUSPIRIA, OPERA). When a young woman begins to suffer the same symptoms as the possessed subjects of the film, she attacks other patrons, turning them into murderous monsters too. Gruesome gore, a killer 80s punk and heavy metal soundtrack and the film's vivid giallo-meets-new-wave look turned DEMONS into a cult classic, begatting several sequels including DEMONS 2 and THE CHURCH. Contains strong language, violence and gore.
A horror movie audience turns into bloodthirsty demons.
Cast: Urbano Barberini, Natasha Hovey, Karl Zinny
Member Reviews
Cheesy gory Italian horror classic from Bava, produced by Argento. Good 80s!
One of the best 80s horror movies.
Fantastic lighting, cool music, great gore and green goo, lots of killing.
Italian horror classic! nonstop entertainment, great 80s vibe throughout. nice ending as well