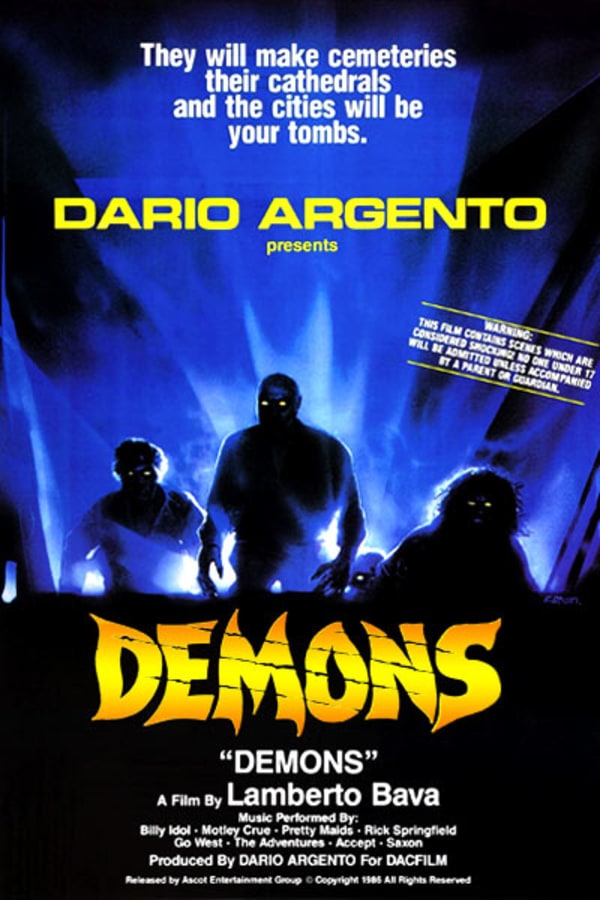 Demons
Directed by Lamberto Bava
Horror movie audience members turn into bloodthirsty demons in this essential Euro-horror entry from Lamberto Bava (Mario Bava's son) and co-writer Dario Argento (SUSPIRIA, OPERA). When a young woman begins to suffer the same symptoms as the possessed subjects of the film, she attacks other patrons, turning them into murderous monsters too. Gruesome gore, a killer 80s punk and heavy metal soundtrack and the film's vivid giallo-meets-new-wave look turned DEMONS into a cult classic, begatting several sequels including DEMONS 2 and THE CHURCH. Contains strong language, violence and gore.
A horror movie audience turns into bloodthirsty demons.
Cast: Urbano Barberini, Natasha Hovey, Karl Zinny
Member Reviews
will give it a 5 if shudder fixes it so i can watch it. Also part 2 wont play either
Will not play! Sucks...this was the 1st horror film i saw in 85. Mom took me to the show for my Birthday!
Where do you begin . . . it's crazy . . .just watch it!
Absolutely Crazy, in a creepy crazy way! Great Soundtrack!