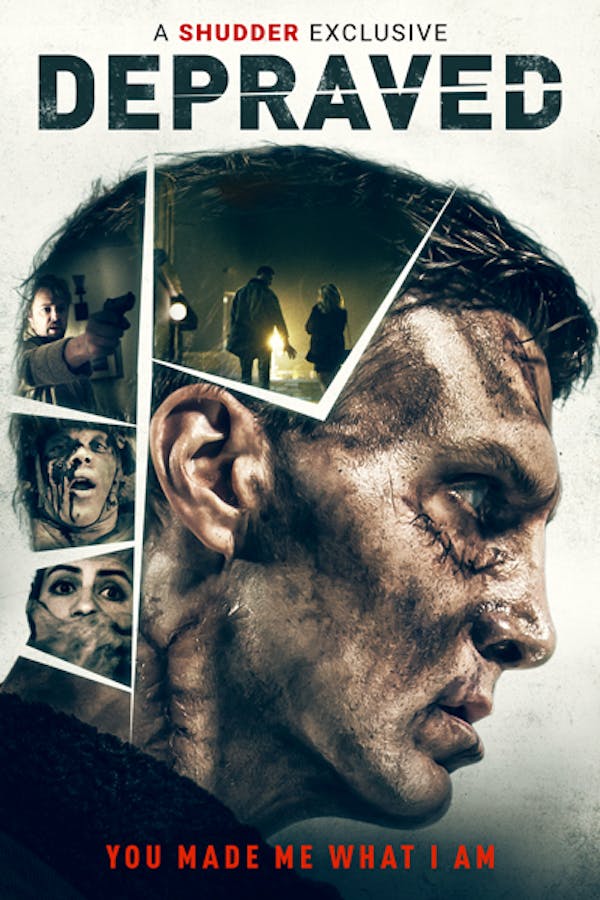 Depraved
Directed by Larry Fessenden
Suffering from PTSD following his stint as an army medic, Henry now works feverishly in his Brooklyn laboratory to forget the death he witnessed overseas by creating life in the form of a man cobbled together from body parts. After procuring a brain from an unwitting victim, his creation--Adam--is born. But it soon seems that giving life to Adam was the easy part; teaching him how to live in a dark and troubled world may be perilous.
The legend of Frankenstein gets a dark new reimagining from indie horror master Larry Fessenden.
Cast: Alex Breaux, David Call, Maria Dizzia, Addison Timlin, Joshua Leonard
Member Reviews
Good film, had potential to be better. Sad, twisted and romantic.
Quite an enjoyable film, yes it was long like the other people have said but it was quite an interesting take on Frankenstein and his monster. Probably would never watch it again but that doesn't mean I didn't enjoy watching it this time.
Long, so I watched it in two sessions, but I liked it