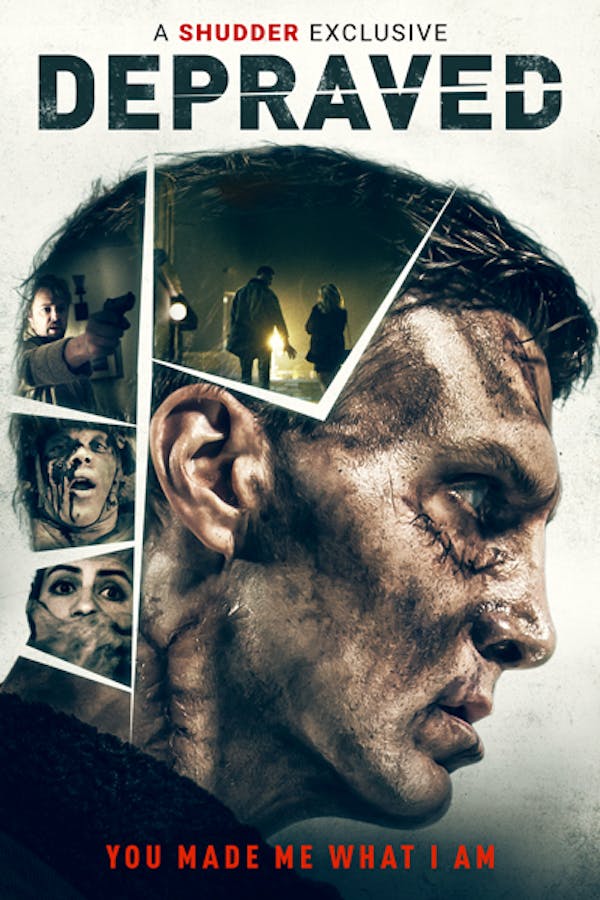 Depraved
Directed by Larry Fessenden
Suffering from PTSD following his stint as an army medic, Henry now works feverishly in his Brooklyn laboratory to forget the death he witnessed overseas by creating life in the form of a man cobbled together from body parts. After procuring a brain from an unwitting victim, his creation--Adam--is born. But it soon seems that giving life to Adam was the easy part; teaching him how to live in a dark and troubled world may be perilous.
The legend of Frankenstein gets a dark new reimagining from indie horror master Larry Fessenden.
Cast: Alex Breaux, David Call, Maria Dizzia, Addison Timlin, Joshua Leonard
Member Reviews
Was ok. Killed a couple of hours. Just nothing new tho.
Not a fan of the movie. Nothing going on at all, hardly any violence, most the movie is in a factory with nothing happening. Would give minus skulls if that was an option.
Not bad, but not enough of a re-telling to be sufficiently worth watching.
This film seemed to be the most faithful version of Frankenstein since the Kenneth Brannaugh version. They even named the 2 female leads 'Mary' and 'Shelley' after the Author of the original book. It also references paradise lost or the modern Promothseus by John Milton which Shelley also references in her timeless classic. Great stuff. I loved it. 5/5
Really enjoyed this film. something different. definitely worth a watch!