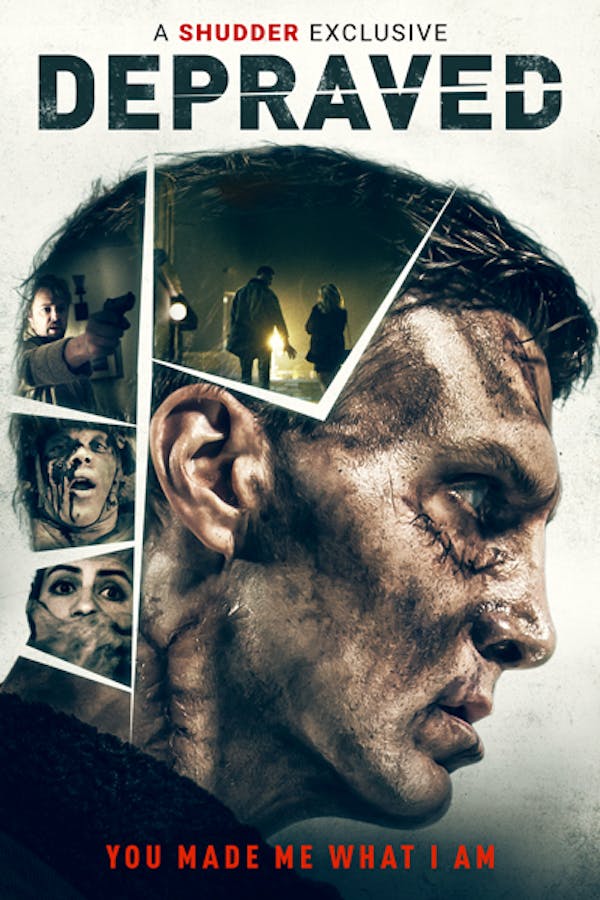 Depraved
Directed by Larry Fessenden
Suffering from PTSD following his stint as an army medic, Henry now works feverishly in his Brooklyn laboratory to forget the death he witnessed overseas by creating life in the form of a man cobbled together from body parts. After procuring a brain from an unwitting victim, his creation--Adam--is born. But it soon seems that giving life to Adam was the easy part; teaching him how to live in a dark and troubled world may be perilous.
The legend of Frankenstein gets a dark new reimagining from indie horror master Larry Fessenden.
Cast: Alex Breaux, David Call, Maria Dizzia, Addison Timlin, Joshua Leonard
Member Reviews
Long, so I watched it in two sessions, but I liked it
I've always been a big Larry Fessenden fan with some of his earlier movies (Habit, The Last Winter) being superb and some of his productions being top notch but unfortunately, Depraved was extremely dull for the majority of it's run-time. This modern re-telling of Frankenstein hints at some interesting sub-plots but instead Fessenden opted to explore subject matter that has been explored far more convincingly in previous Frankenstein stories. It still isn't as poor as his previous horror movie, Beneath but Depraved is nothing more than an interesting concept executed poorly.
Couldn't finish watching it out of self-respect. It didn't start so bad, there are some interesting ideas on this modern reinterpretation. However, it falls flat on almost everything else. Acting is average-to-poor, cinematography is not so bad actually. The slow pacing does not lead somewhere. The script seemed overly sexualized just for the sake of it. One of the scenes with Liz entering Adam's room was basically a cringe-worthy projection of soft p0rn fantasies from the director and writer. Ugh. Huge pass on this one.
Was ok. Killed a couple of hours. Just nothing new tho.